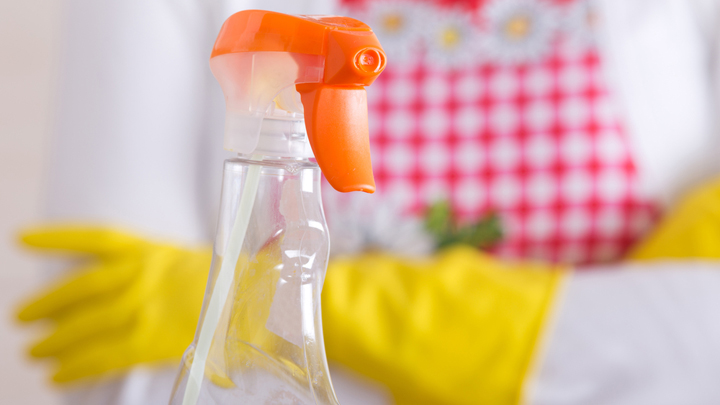 If we can all agree on something, it's that the kitchen pantry has most of the cleaning solutions that we need.
With the right combination of common ingredients and items, you can make anything.
For example, this non-toxic homemade window cleaner recipe is made of common household ingredients.
According to Quiet Corner, it works tough, and leaves a clean, streak-free finish.
Here's what you need
Empty spray bottle
1 tablespoon cornstarch
1/4 cup vinegar
1/8 cup rubbing alcohol
2 cups of hot tap water or distilled water
Step 1 :Measure and Mix Liquid Ingredients
The water doesn't need to be boiling, but as hot as it comes out of the tap. If you have hard water, opt for two cups of distilled water heated on the stove for the best results.
Combine the liquid ingredients in the clean, empty spray bottle using the funnel.
Dry the funnel well once complete.
Step 2: Add Cornstarch and Shake
Add 1 tablespoon of cornstarch into the bottle using the funnel. Consider cornstarch your magic ingredient. It offers mild abrasion, but dissolves away clear as it's used.
Cap the spray bottle and shake-shake-shake to dissolve the cornstarch into the warm liquid.
Step 3: Put It to the Test
Proceed with cleaning dirty glass and mirrors as you would. Wipe promptly in circular motions with a clean, absorbent cloth.
Keep in mind that coffee filters are amazing for wiping clean windows, too!
Note: Once the cornstarch settles, you may find that some of it settles – just be sure to shake the solution well before the next use.
Will you try this tip?
Comments