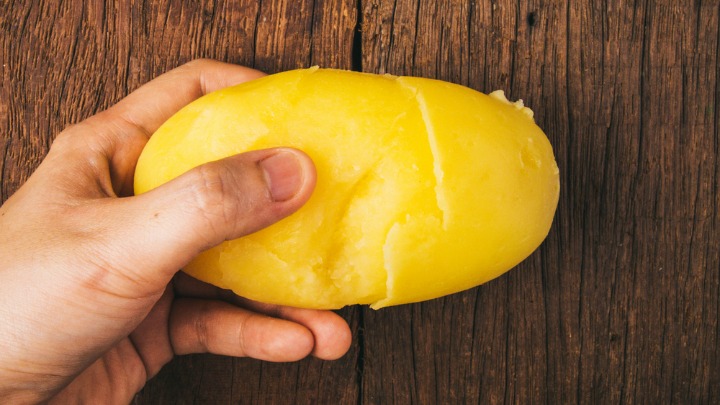 Peeling one potato is easy. But what happens when you have heaps to peel for a big batch cooking session?
This simple tip will show you a speedy way to peel your potatoes without using a peeler.
Peeling a potato will take just 1 second, for real!
All you need to do is make a slit around the diameter of the potato before boiling it and this will loosen up the skin.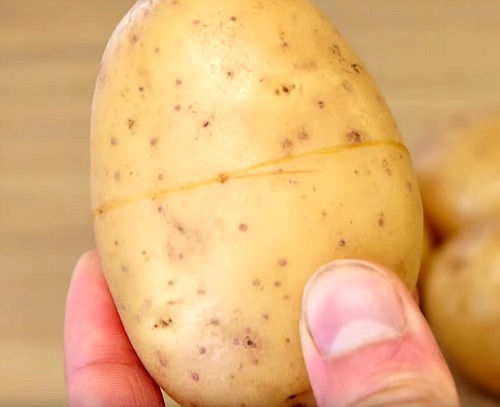 As soon as you take the potatoes out of the hot water, dump them into cold water and it will take you a second to remove the skin off a potato.
You simply twist them off and you're done!
It's great if you've got a lot of potatoes to peel. If you want roast potatoes or to cut them for chips you don't need to boil all the way; just parboil and repeat the steps.
Watch this video for a step-by-step guide…
Have you tried this tip before?
Comments