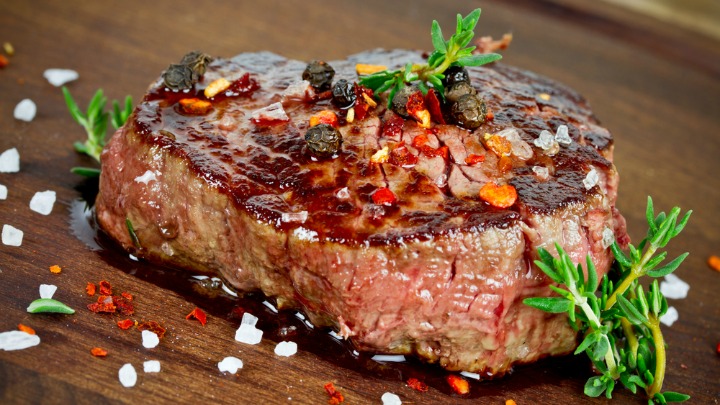 Meat is not cheap and is probably the last thing you cook when you have guests for fear that it might turn out horribly.
It can go from being too raw to too hard in the matter of minutes.
There are so many tips on how to cook the perfect piece of steak, but it's probably best to see how one of the world's most celebrated chefs, Gordon Ramsay, cooks his steak perfectly every time.
Here's what he does:
1. Make sure the steak is at room temperature and not cold. This is to ensure that it will cook they way you intend it to.
2. Season your steak and get ready to cook.
3. Heat the pan with oil until a bit of smoke appear.
4. Give the pan a shake and put the steak in. Leave for 2 1/2 to 3 mins and then flip to the other side.
5. Cook the other side for 2 1/2 to 3 mins and done! Do not flip the steak back and forth many times as that will affect the taste.
6. Drop in a tablespoon of butter into the pan for flavour and once melted, spoon it over the steak.
7. Turn to side of the steak to cook the fat side for a while. You're done!
Watch this video to see how it is done…
What's the common challenge for you when cooking meat?
Comments