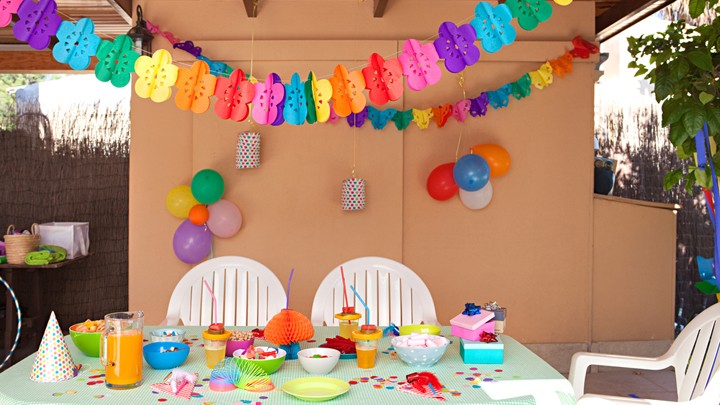 When my children were growing up in the 80s and 90s, throwing a birthday party was fairly simple: you'd buy a frosted sponge cake from the bakery or bake your own, you would put some $2 candles in it, and the kids would be happy. The usual fare was frankfurt sausages, fairy bread and cordial, but let me tell you: kids parties have changed.
Rather than being about the child themselves, the average 2016 kids party is more about bragging rights and whose child had the best one. Basically, it's a competition and gone are the days of a party that costs less than $50 – my grandson's party just gone cost my daughter and son-in-law over $750. Yes, you read that right: $750.
He was only turning 4 for God's sake, but for some reason my daughter thought it was necessary to go all out. She had organised a jumping castle, a $100 cake (despite my insistence I could make it), a lolly buffet, food that was OK for all dietary requirements, gift bags and stationery with all attendees names on it.
On top of that she had a photographer taking snaps of the "big day" but to be honest I preferred the photos on my SIL's phone.
I know that my grandson enjoyed the day but unfortunately I almost felt like he was too young to appreciate all the effort and money that had gone into the day. My daughter was very stressed in the lead-up, which made me wonder what all the fuss was about. Surely he could have had a cheap $50 party? But then if he did, my daughter said, the kids at school would make fun of him.
It just makes you wonder how that rivalry at school started! One kid started having fancy parties and then everyone else had to do it too. It's a nasty spiral to get into and I think it breeds bad habits of grandeur and people-pleasing.
I also noticed that many of the parents who came along to supervise their own children were more interested in taking photos or looking through their phones to enjoy socialising or seeing their kids get enjoyment. It really was a sad scene and I wonder how many other grandparents have had to bite their tongue when it comes to this parenting trend?
Tell us below.
Comments