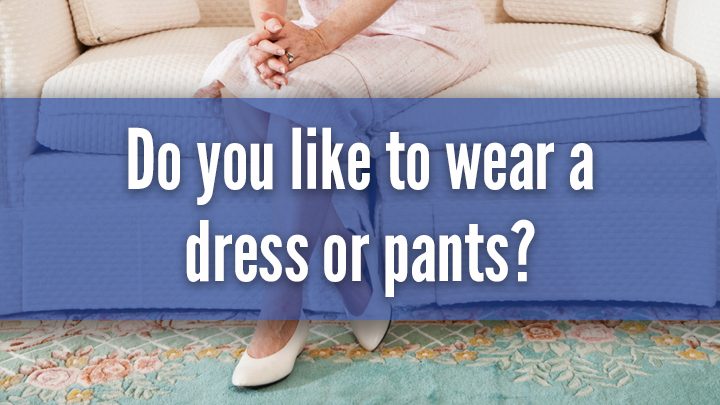 Some people would never want to be seen in a dress because it's just not their style while some just wish that they can wear it every day. Meryl Streep is a pants person and she wears them every chance she gets.
Those who like pants say they love wearing it because it lets them enjoy many activities without the possibility of a wardrobe malfunction. For example, gardening requires you to squat a lot while you weed or trim plants. Lisa, 65, said, "Here's what I would never do in a short dress…ride a horse!"
Lot's of people say that dresses can expose them when they least expect it like going up a set of stairs or the escalator. Remember when Marilyn Monroe fought the upward breeze of the subway grate that lifted up her little white dress? Although that was part of a movie, surely no one will have the same effect of Marilyn because your knickers is not something you want to show. And then, there is the fabulous style of Helen Mirren who shows that dresses can be really fabulous for the over-60s.
So, what's your pick?
Do you like wearing pants or dresses?
Comments