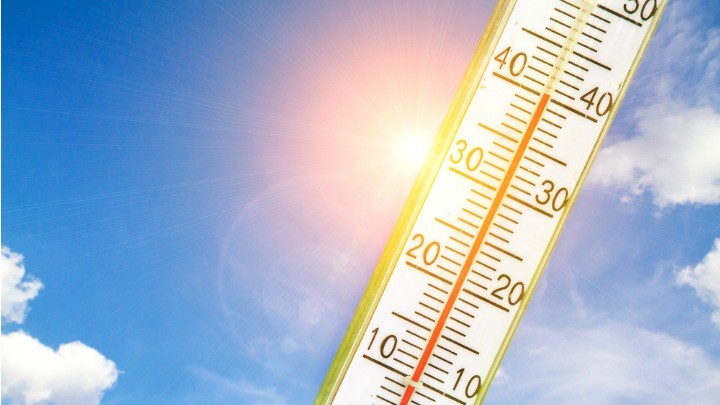 According to the Britons, temperatures there are hotter than Saudi Arabia with the thermometer recording 35C, making it the second hottest day for 10 years.
According to local media, roads melted and accidents spiked in what is called furnace-like temperatures.
There are also fears deaths will spike among the ill and elderly in the heat.
Today was just shy of the record July temperature of 36.7C at Heathrow on July 1, 2015.
Britain's record temperature is 38.5C (101.3F) at Brogdale, Kent, on August 10, 2003 and local reports claim that Britain is hotter than Saudi Arabia, the Mongolia's Gobi Desert and Barbados.
However, in comparison, Victoria's highest temperature was 48.8 °C (119.8 °F) as recorded in Hopetoun on 7 February 2009, during the 2009 south-eastern Australia heat wave. In Australia, average temperatures top 30 °C (86 °F) during summer.
The Weather Outlook forecaster Brian Gaze said, "Stepping outside in the sun feels like putting your head in an oven."
Met Office forecaster Alex Burkill said: "Tuesday's temperatures are very high and very close to the all-time July record – and Wednesday could see 32C in the South-East."
The RAC said newly-laid roads had begun to melt and accident call-outs almost doubled with accident call outs up 75 per cent whereas overheating call-outs were up 153 per cent.
RAC spokesman Simon Williams said, "Newly-laid tarmac is going soft in the heat, so road users should take care.
"The spike in accident call-outs is worrying. Drivers must stop being distracted by the sunshine and keep their eyes on the road."
Unfortunately for our friends in the UK, besides the heat, there another problem heading their way – "blood rain" with Saharan dust staining windows and car windscreens is expected to hit the UK tomorrow, reports Mirror.
MeteoGroup forecaster Mario Cuellar said: "The Saharan air has dust in it. There is a real chance of "blood rain" locally. People may see light dust on car windscreens after the thundery showers."
Is it really hot there or are we just used to the heat here?
Comments