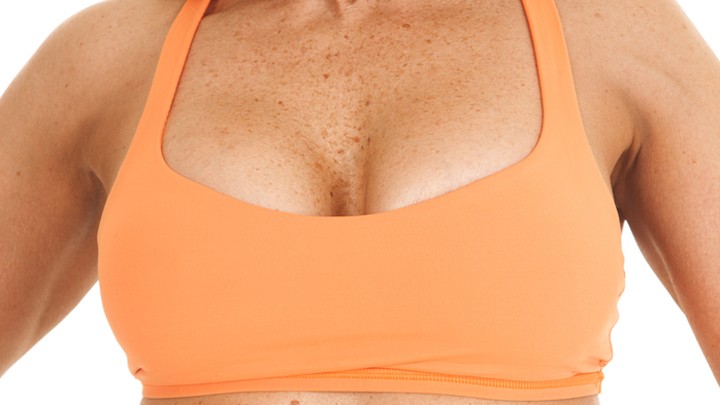 Dear Boobs,
Hello there, it's the head up north, the one who's always looking down on you. Sorry about that, first of all. I don't mean to look down on you.
Over the years we've not been close, you and I, dearest Boobs. You've always been there for me but I can't say that I've returned the favour.
When I was in my 20s, I was so self-conscious about you. You were small and not the voluptuous breasts I had prayed for. For years I agonised over how you looked and thought men were judging me because of you. I thought men would only want a woman with big breasts, so I tried everything to make you bigger.
When I was 31, I bit the bullet and had breast implants. At the time they were around $500 – all of my savings – and I wanted to change you from AA to a small C. The result was amazing and I loved every bit. The only downside? I'd ruined your ability to breastfeed my children.
Perhaps you repaid the favour by giving me mastitis, which was agonising. I really felt sorry for you Boobs, but at the time I thought it was more important to look good than give my babies the nutrients they needed.
After 10 years I needed to have them replaced but decided against it. I had another baby and you were naturally a C on your own – it gave me my confidence back. But there were some more strange times to come.
I'd always been a thin woman, but a thyroid disorder in my 40s changed that. You exploded, dearest Boobs – you went from a C to an F within a year or so and initially I loved it, but then came the back pain and negative feelings about my weight.
We've been through thick and thin, Boobs, but I think I can now say, age 65 and a size 16F that I really do appreciate you. You fill out a top fabulously, my partner enjoys you, you're a great cushion and you also give the best hugs.
I also love that you are a talking point! My sister says she's very jealous of my boobs, as do my friends. It's taken a while to get here but I love ya!
Yours sincerely, Pat.
Tell us, what would you say to your boobs?
Comments