Your guide to Los Angeles inspired by the movie La La Land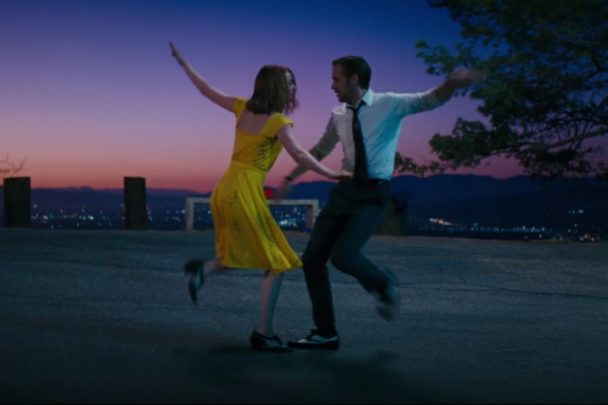 The opening scene of the hit film La La Land sees a group of cars gridlocked on one of the many busy highways in Los Angeles. A car toots, a frustrated sigh is let out by a disgruntled driver and the seconds appear to move ever so slowly as time appears to be at the mercy of everyone's daily commute. But before you know it, the drivers emerge from their cars and break into a song and dance that wakes them, and the viewer, out of the hum-drum of everyday life. It's that spectacle, that whimsical feel of the film that has made it a favourite of both movie-goers and the industry, as the film received 14 Academy Award nominations this week. If you loved the movie just as much, then you might be tempted to relive the story of two ambitious creatives on your own trip to Los Angeles. Here are 10 places to visit if you loved the movie and want to relive it in person.
Read more: The best road trippin' routs in the USA
1. Cathy's Corner, Mount Hollywood Drive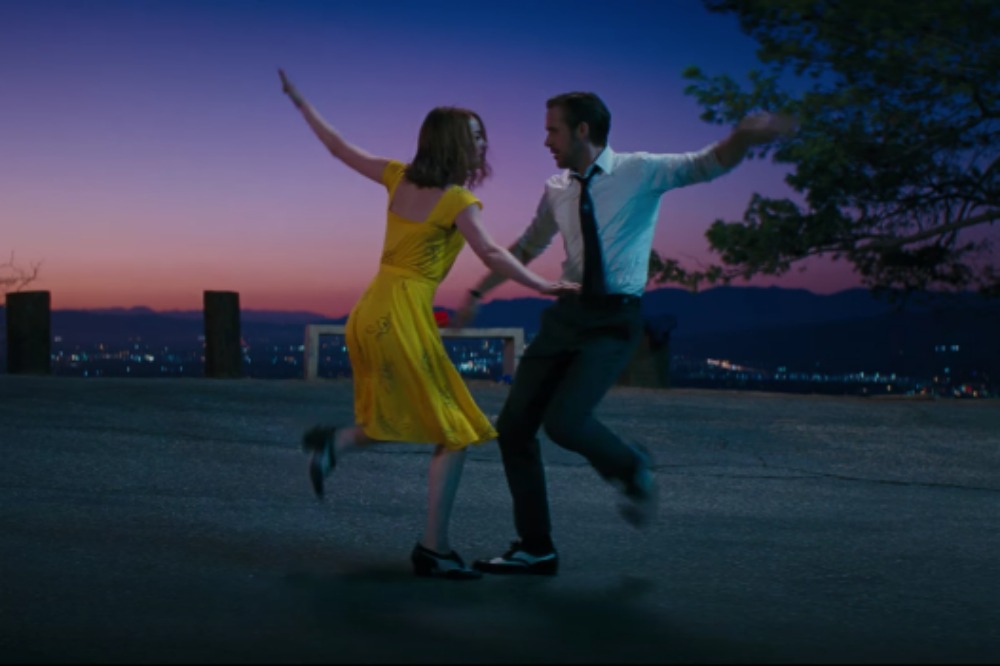 Image: Lionsgate/YouTube
Ad. Article continues below.
This is where the most iconic dance of the film occurs between Ryan Gosling's character, Sebastian, and Emma Stone's, Mia. "Not much to look at, huh?" Sebastian says as he and Mia walk in search of their cars. "I've seen better," is her reply. The dialogue hints at some romantic tension and here is where it all begins.
2. Griffith Observation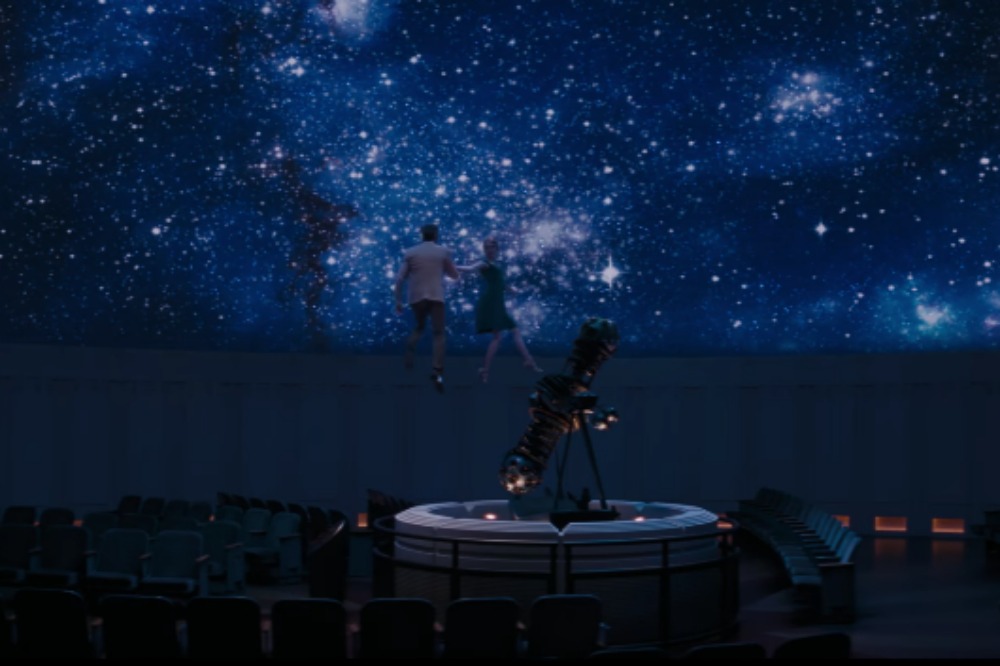 Image: Lionsgate/YouTube
Mia and Sebastian end up on a date together and end up at the Griffith Observation's planetarium. Filming is prohibited inside the planetarium, though, so the scene was actually created in the studio.
Ad. Article continues below.
3. Grand Central Market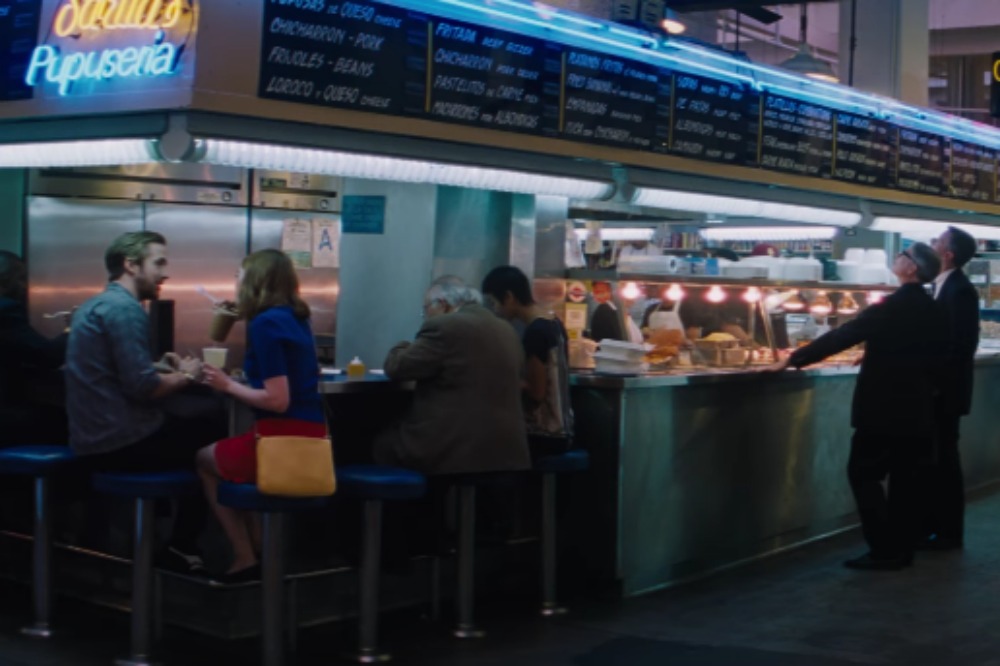 Image: Lionsgate/YouTube
Another first-date stop, Mia and Sebastian end up at the Grand Central Market, where they catch a bite to eat at Saritas' Pupuseria.
4. Century Freeway
Ad. Article continues below.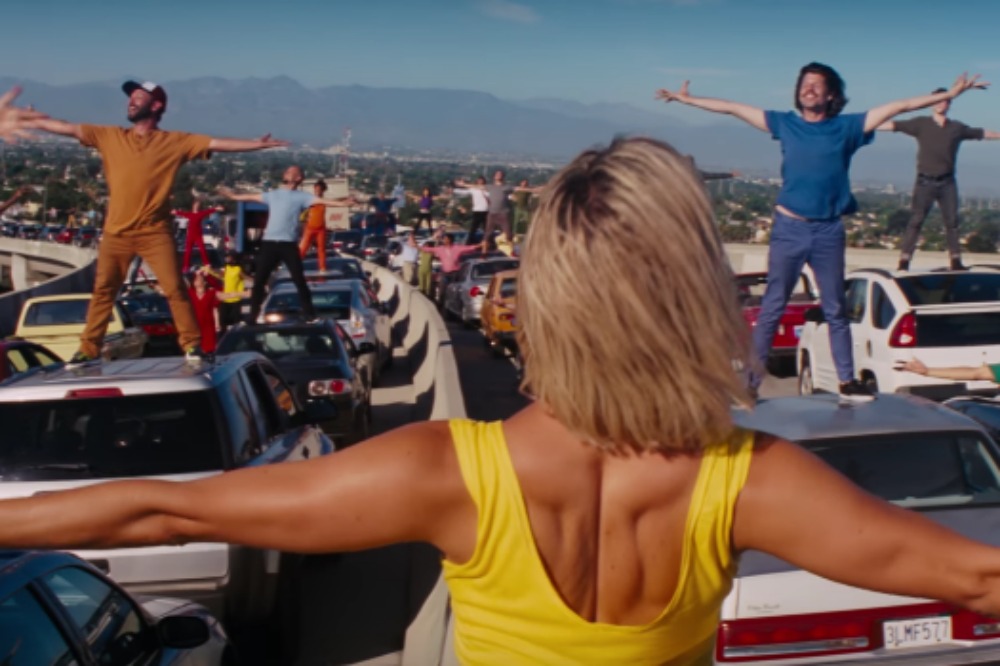 Image: Lionsgate/YouTube
You won't be able to visit Los Angeles without being stuck in traffic at some point, so what better place to do that than the Century Freeway, where the film's opening scene kicks off.
5. Angels Flight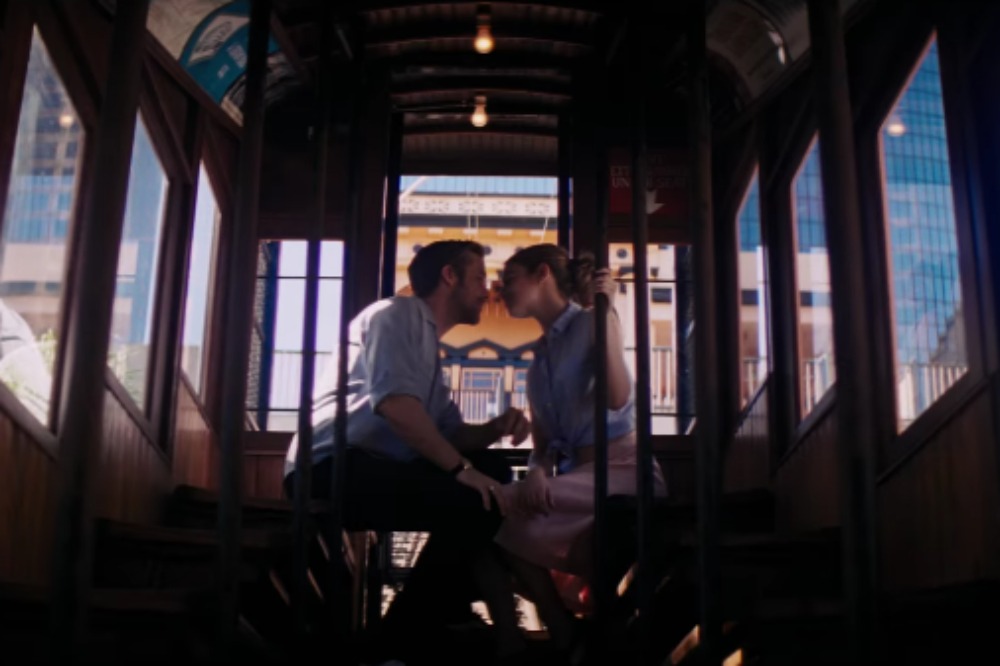 Ad. Article continues below.
Image: Lionsgate/YouTube
An iconic landmark in Los Angeles, the Angels Flight funicular railway system no longer functions, but the La La Land filmmakers received special permission to record the dating scene.  
6. The Lighthouse Café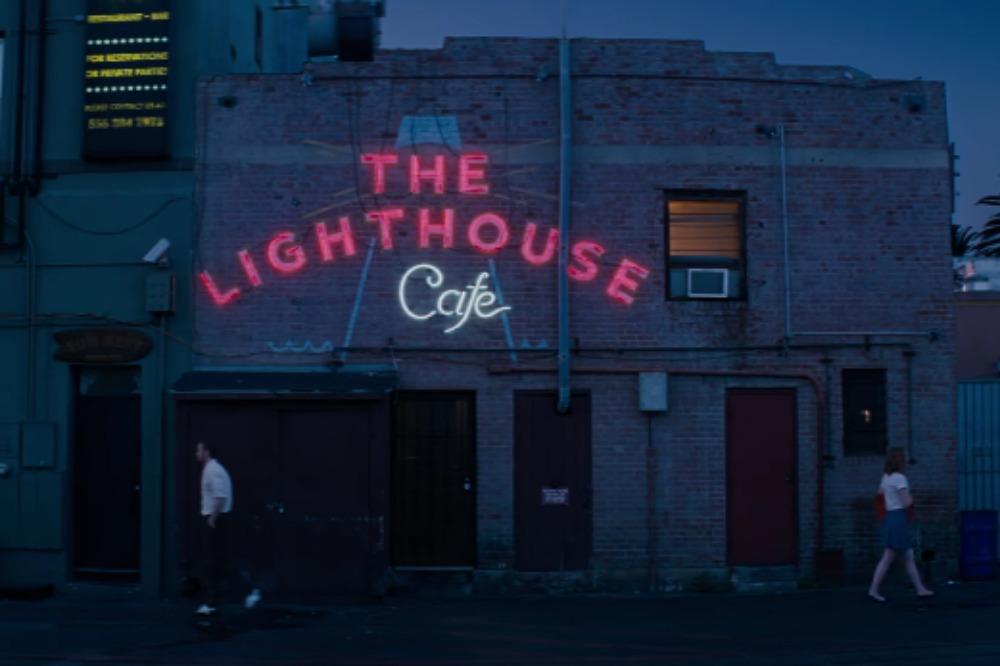 Image: Lionsgate/YouTube
Ad. Article continues below.
If there was ever a jazz venue to visit in Los Angeles, it would have to be the Lighthouse Café. Not only have the likes of Miles Davis and Cannonball Adderley performed here but Sebastian also introduces Mia to the world of jazz by taking her here when she says she doesn't like the music.
7. "You Are the Star" mural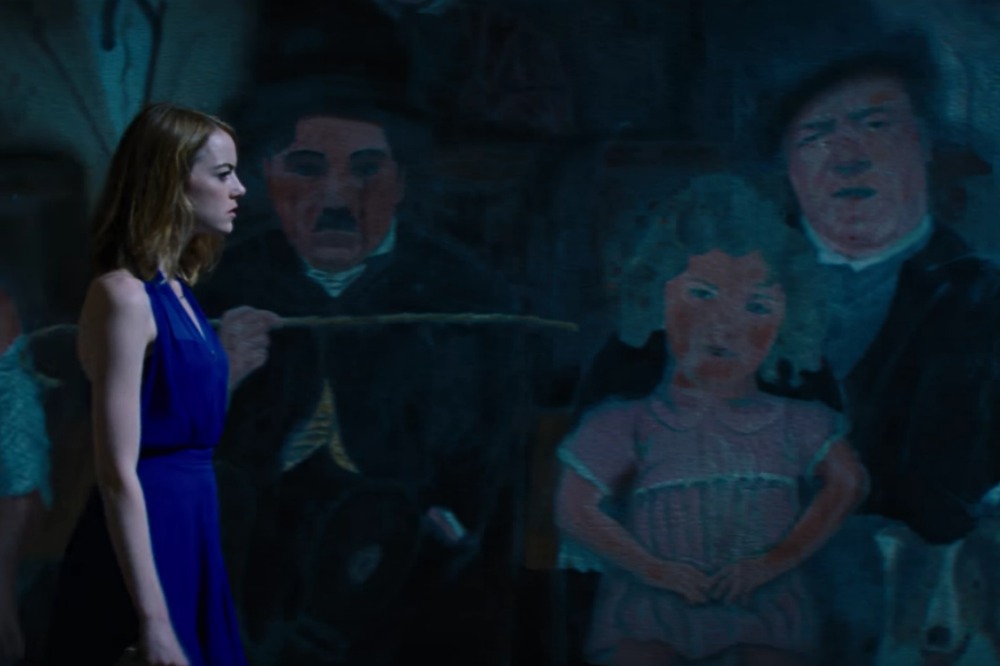 Image: Lionsgate/YouTube
All the stars are there: Marilyn Monroe, Charlie Chaplin, Shirley Temple. This mural was painted in 1983 by artist Tom Suriya and appears in the film a few times throughout the film and is just out the front of where Sebastian gets fired from his job.
Ad. Article continues below.
8. Warner Bros. Studios
Image: Lionsgate/YouTube
While the café that Mia works at in the Warner Bros. Studios doesn't actually exist, a trip to this Hollywood landmark is a must while in Los Angeles. Take a peak and see what it's like to see behind the scenes of your favourite films.
9. The SmokeHouse
Ad. Article continues below.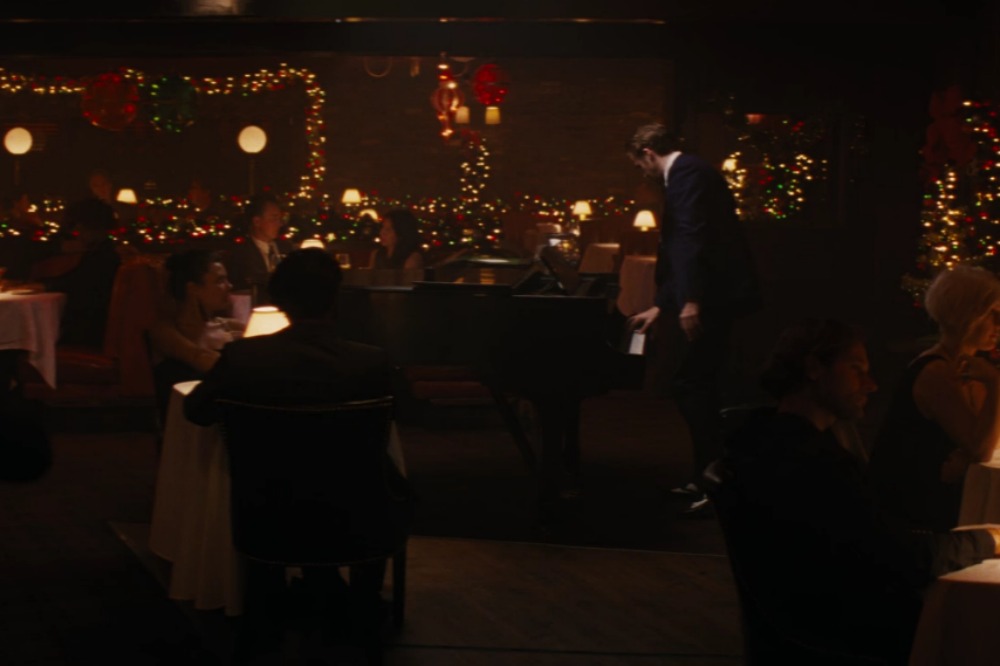 Image: Lionsgate/YouTube
This is where Sebastian and Mia first meet, where Sebastian has to restrain himself from playing jazz tunes and is instead forced to play the tiresome holiday melodies.
10. Rialto Theatre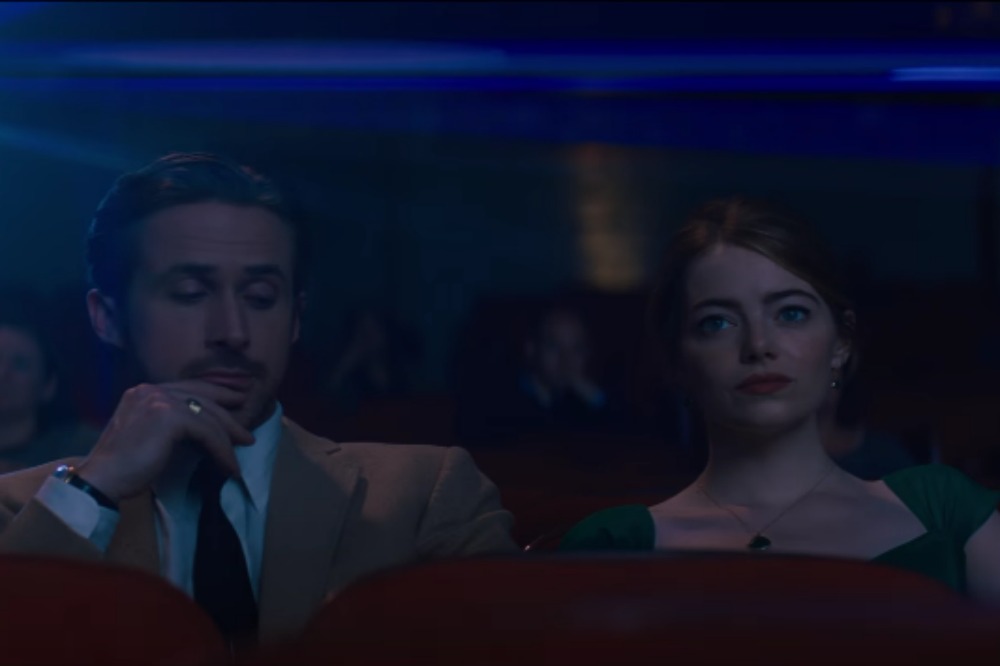 Ad. Article continues below.
Image: Lionsgate/YouTube
While the Rialto Theatre is no longer open to the general public, it does open its doors for special occasions, the filming of La La Land being one of them. The facade is still dreamy and is where Mia and Sebastian went on their first date together to watch the film, Rebel Without a Cause.
Have you seen the film La La Land? How many of these locations would you like to visit? Let us know in the comments section below.