Women's intuition saves girl's life mid-flight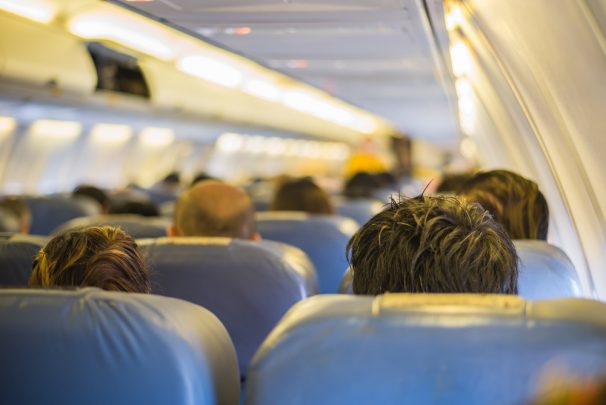 A flight attendant has been praised for using women's intuition combined with thorough training to save a woman's life on a flight from Seattle to San Francisco in the United States.
49-year-old Sheila Fedrick spotted the young-looking girl, thought to be no older than 14 or 15 years old, sitting with a well-dressed older gentleman on the flight. 
Seen looking out the plane window through most of the flight and with unwashed hair, Federick knew that something wasn't right with the girl.
Instead of making her way through the cabin, business as usual, Federick tried to talk to the young girl but was intercepted by the gentleman.
The flight attendant was eventually able to communicate with the girl and told her to go to the bathroom.
Ad. Article continues below.
"Something in the back of my mind said something is not right," Frederick told Tampa News.
"She wrote on the note she needed help."
Read more: Popular tourist hotspot fed up being your favourite holiday destination
Federick then reported the man to the pilot, who then informed police. The teenage girl is thought to have been a victim of human trafficking, something flight attendants are now trained to look out for.
It's estimated that more than 50,000 women and girls are trafficked into the United States for prostitution each year. 
Ad. Article continues below.
"Upon arrival in the United States, the traffickers raped the women and girls, confiscated their travel documents, and forced them to prostitute," Stephanie Hepburn and Rita J. Simon outline in their recent study of human trafficking around the world.
"Guards prevented them from leaving the brothels, and if the victims tried to escape they faced severe physical punishment as well as threats of deportation."
Thankfully, Frederick stopped at least one girl from becoming a statistic. The pair are still in contact and the girl is now in college.
"I put my phone number on the note that I left for her and I guess she memorised it, so a few weeks later, she called me," Frederick said.
Have you ever been struck by women's intuition? How did it work out for you? Let us know in the comments section below.