Stella! Travel chaos as winter storm wreaks havoc on US flights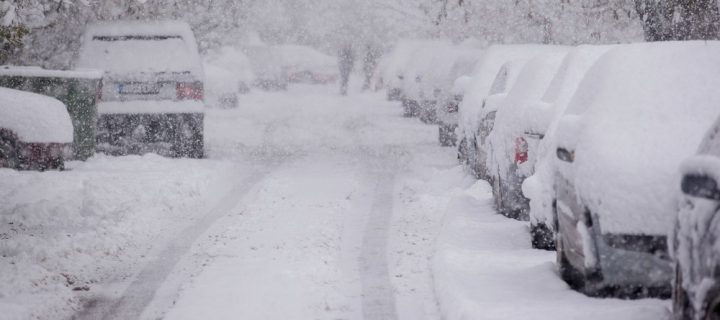 Winter storm Stella is wreaking havoc on travel plans in the US, with hundreds of flights cancelled overnight as the Midwest and north-eastern states were covered in a blanket of snow.
The US Weather Channel reported that more than 600 flights were cancelled out of Chicago's O'Hare International Airport and Midway International Airport alone, among almost 6,000 cancelled across the country
Indiana, Michigan, Wisconsin, Minnesota and Iowa had been hit hard by Stella, with more snow expected today, and a state of emergency was declared in New York, New Jersey, Pennsylvania and Virginia, according to reports.
A photograph of the departures board at New York's LaGuardia International Airport, below, was a stark reminder of the extent of the shutdown.
Ad. Article continues below.
Australia's Flightcentre warned customers due to on flights in and out of the affected states to check their flight status directly with their carrier before heading to the airport. Most airlines were rebooking passengers without charging any additional fees, depending on what date they chose to fly.
"Most hotels and resorts are making allowances for customers who are now unable to leave their accommodation or make it to their hotel at all," the travel agency said.
Qantas reportedly at least one flight out of New York's John F. Kennedy International Airport.
Although causing travel chaos for many holiday-makers, Stella has also provided some beautiful photographs, as people snowboarded in Central Park, played on Boston Common and visited the National Mall amid the snow.