Why you should leave your camera at home when you travel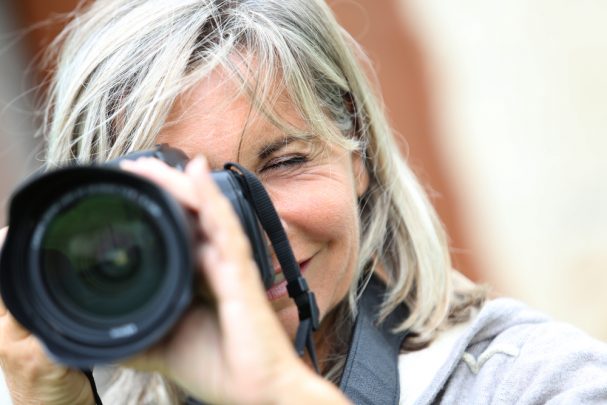 It might seem absolutely batty to leave your camera at home while you travel on holiday, but according to the experts it might just be time to ditch the point and shoot camera completely.
While professional photographers haven't quite parted with their bulky DSLR cameras completely, everyday travellers are much more likely to swap the big cameras for their smartphones.
There have been so many technological advancements in our smartphones that some experts think that they could make some point and shoot cameras obsolete.
"Can my iPhone take amazing images? Yes, if all the planets line up properly, there's a lot of light, the subject doesn't move very fast and I'm able to get very close," says professional photographer Jeff Finkelstein.
But what he loves more than anything is that iPhones allow people to capture moments of their lives, whether they are great with a camera or not. 
Ad. Article continues below.
"I love that fact that more and more people are capturing moments in their lives and are sharing them," he says.
"And I love that my images that I take with a professional camera are perceived as even better."
Here are some of the other benefits of using a smartphone instead of  your regular point and shoot.
Read more: Never take a photo of this when you travel
1. Easy to share
Ad. Article continues below.
The great thing about taking holiday snaps on your smartphone is that you can easily share them with friend and family, thanks to social networks like Facebook and Instagram. Your photos don't just sit on your SD card, they can be easily shared with people all around the world. 
2. Less intrusive
Imagine how inconspicuous you can be with just a smartphone in your back pocket. Not only does that mean you can fly under the radar but you can blend in with the crowd and not have to worry too much about getting your big expensive camera stolen while you're away. 
3. Great for capturing quick moments
When you have to worry about taking your camera out of it's camera bag, attach the correct camera lens and worry about if you've got the right settings ready to go, the moment you wanted to shoot could already be gone. But with a smartphone, the camera is always there within easy reach and it just takes a couple of swipes for your camera to be ready to go. 
Ad. Article continues below.
4. On-camera editing
If you want to edit your photos taken on your camera, you have to hook your camera up to your computer, download the photos and then edit the photos individually before you publish or print them. The great thing with your photos taken on your smartphone is you can edit them straight on your phone and upload them directly onto your favourite social media channel. 
5. Capturing candid moments
Who doesn't love the odd selfie shot while on holiday? That's just not possible with your regular DSLR camera though, so make the most of the candid moment and take your photos on your smartphone. 
Do you prefer to use a smartphone over a point and shoot camera? Let us know in the comments section below.