Why lights are dimmed in a plane cabin before takeoff and landing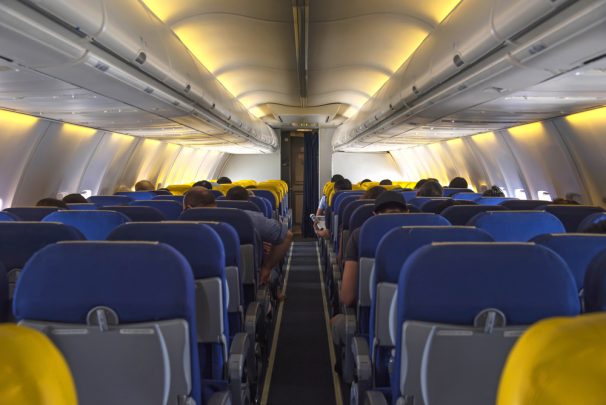 It's one of those things that occurs in each and every commercial flight we've ever been on. But have you ever given much thought about why the lights are dimmed in the plane cabin before take-off and landing? Well, there are a few reasons and, as you probably guessed, it mostly comes down to safety.
Domestic pilot Chris Cooke told Travel + Leisure magazine that the cabin lights are turned off in case of an emergency. 
Turning the lights off allows passengers to adjust their eyes to the dark just in case something happens during the landing and an emergency landing is necessary.
"Imagine being in an unfamiliar bright room filled with obstacles when someone turns off the lights and asks you to exit quickly," Cooke said.
Read more: 7 tips for taking medication on holiday with you
Ad. Article continues below.
The lights are also turned off for another important safety reason, as is explained by pilot and author, Patrick Smith. 
"The emergency path-lighting and signs will also be more visible. And it makes it easier to see outside, which helps you to maintain at least a basic sense of orientation – i.e. which way is up," Smith said.
Smith also went on to explain that dimming the lights during landing and take-off also allows people's eyes to readjust to darkness. That way, if the lights suddenly were to go off, or the power went out, passengers wouldn't have to worry about not being able to see properly.
"So that you're not suddenly blinded if something happens and the power goes out, and you're dashing for the doors in darkness or smoke," Smith adds.
So, the next time the lights go off in your plane cabin on a flight, you'll know exactly why that is.
Did it surprise you to learn why the lights are dimmed in the plane cabin before landing and take-off? Let us know in the comments section below.