Why a nun was the highlight of my trip to Florence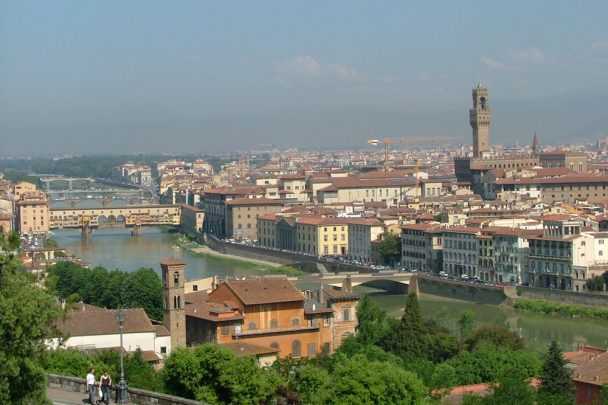 Florence is a beautiful Italian city with its antiquated footpaths, cobbled piazzas and unrivalled renaissance history. Every time-worn crack and uneven cobble came under my intense scrutiny as I navigated using my white cane for stability – it was not an easy city to visit with a vision impairment.
I had found accommodation in a huge 17th-century villa on the outskirts of the city below Fiesole, now a youth hostel filled with mostly middle-aged budget travellers like myself. The view from the bathroom was stunning, dozens of ancient villas perched on the hills among the trees with the sun shining off their golden walls. Each day I took a long walk down a corrugated track to the bus stop that was situated on a corner – this brought difficulties as I could not see the bus approaching. Each return journey meant carefully watching until we passed a very large tree, which prompted me to push the bell, except for my last bus trip when the bus driver shouted at the top of his voice, "youth hostel".
Determined to absorb the best that Florence had to offer, I used the hop-on hop-off tour, signing up for two days. While the large buses seem incongruous in the narrow renaissance streets, they did offer a respite from walking in the intense humid heat. The bustling city became overwhelming as I soon discovered that despite my white cane, no one would help me if I became lost.
Read more: The woman who won't let being blind ruin her travel plans
Ad. Article continues below.
Totally disorientated after getting off the bus at the old city gates, I was rescued by an Australian woman teaching English in Florence. She showed me a plaque on the wall of a nearby house where Elizabeth Barrett Browning had lived and worked. I was fascinated to discover we were viewing the place where Galileo observed the planets and stars, where he died, the homes where Dostoevsky and Dante wrote, and where Tchaikovsky composed music.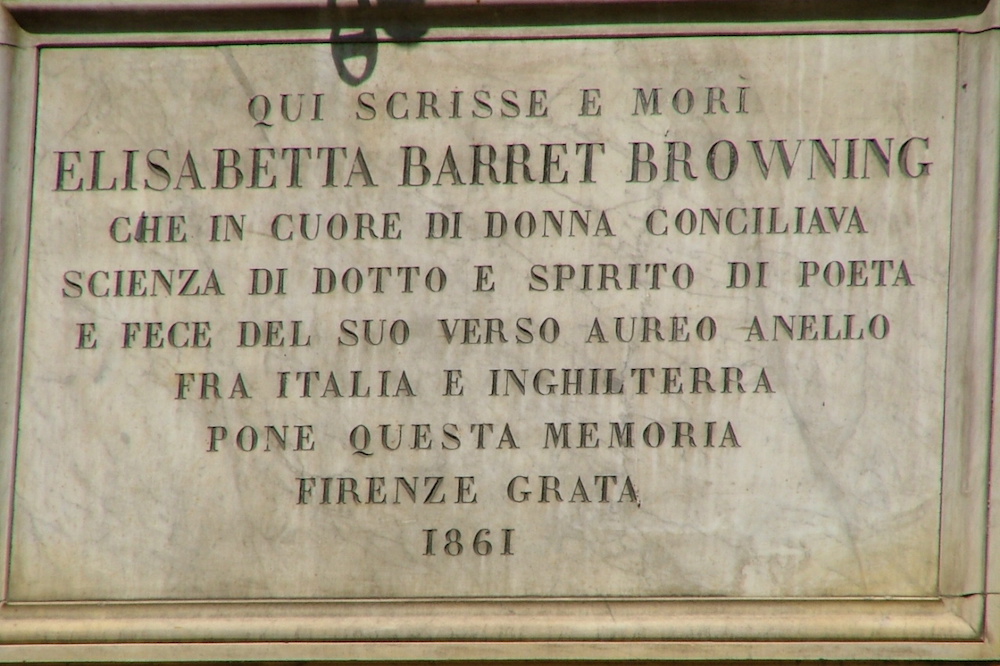 All the major tourist attractions closed on Monday, including the Uffizi and Medici Palace. Wandering the piazzas and trying not to down another tourist with my white cane, I felt as though my every move was being observed by the Polizia and Carabinieri. Using this quiet day I explored the city on foot, walking along the river Arno and crossing the Ponte Vecchio.
Paying David a visit at the Galleria Accademia I was more interested in a display of old musical instruments – many of my favourite cellos among them. The Cathedrale di Santa Maria del Fiore (the Duomo) early in the morning seemed to have soft grey mist seeping from its cracks and crevices. The silence and timelessness of a nearby monastery built in 638 sent shivers down my spine.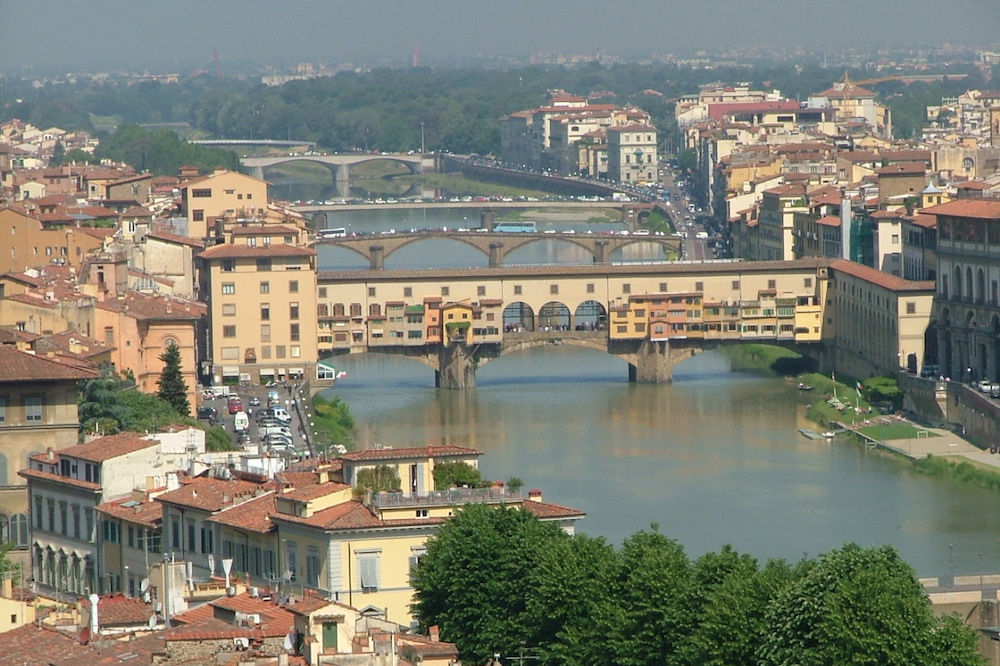 Ad. Article continues below.
Food was plentiful; pastas, pizza and waffles. I visited a self-service café daily that offered fresh salads, a wide variety of pastas and cheeses galore. Sampling real Italian food was a pleasure I had long anticipated. When the incessant heat became exhausting, I booked a day bus tour around Tuscany. I met another kind, helpful Australian who noticed my white cane and explained he worked for a blind organisation in Melbourne. Without his help (none was offered by the tour guide), I would have collapsed in tears at my inability to deal with this tour. Loud American tourists constantly held us up, making the tour very late for lunch in Sienna. I was not amused when told off by the tour guide complaining we were late when I required the use of a toilet. The need to hurry everywhere meant we had little time to enjoy San Gimignano or Sienna. Our final destination was a Tuscan vineyard which produced balsamic vinegar, wines, truffles, lavender, rosemary and stunning Chianti.
Read more: Unexpected adventures await doing washing in Florence
And then I met a nun. I had waited under a small stringy tree for the English cemetery to open at 3pm. A tiny, rotund figure appeared with a medieval key and unlocked the huge metal gates. Wearing a blue habit and white handkerchief tied around her head, Julia introduced herself as the custodian.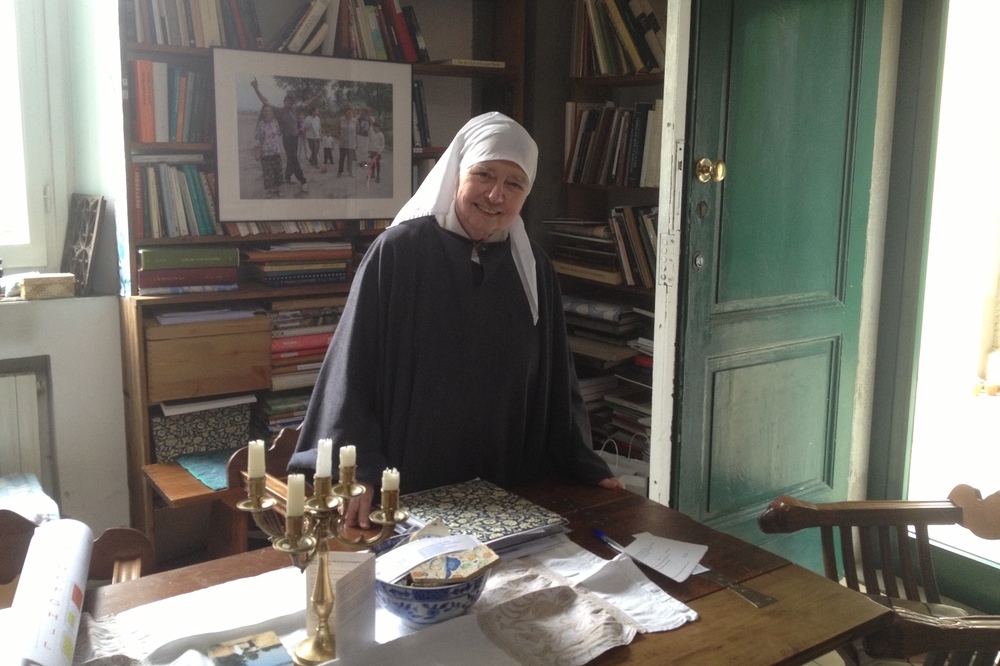 Educated in Britain and with a PhD from Berkeley, she had lectured at Princeton but in retirement moved to Florence to write, read, contemplate and lecture. Proudly, she showed me the grave of Elizabeth Barrett Browning and other well-known people who now resided in this cemetery. A quiet sanctuary amid the noise and fumes of traffic churning around the large roundabout, and the incessant buzzing of Vespas, this is a place of contemplation and connection.
Ad. Article continues below.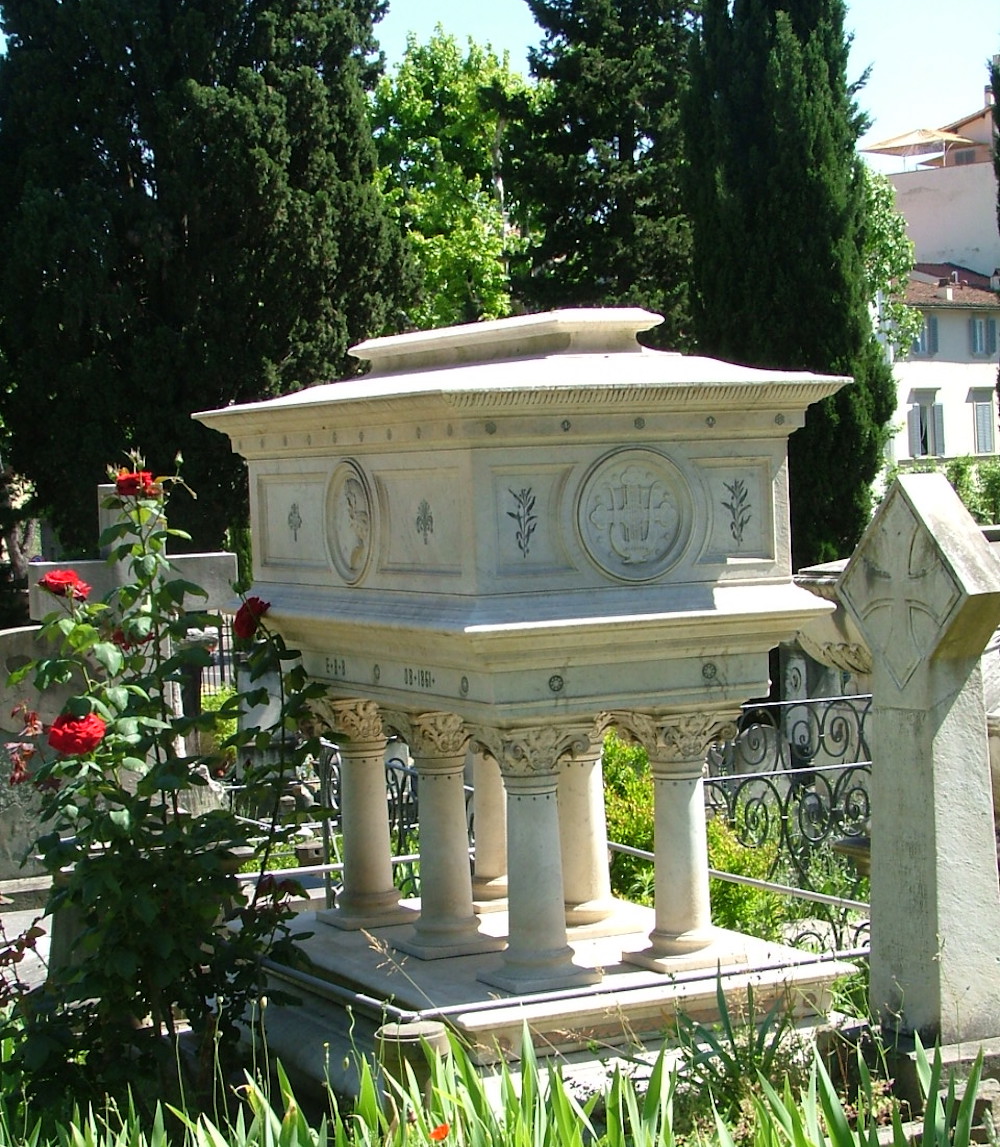 I walked the narrow paths and admired the beautifully tended graves. When about to leave I stared through dusty windows next to the gatehouse into a dark room guarded by large wooden doors. "Do you like books?" asked this tiny woman who appeared unexpectedly beside me. Explaining that I had worked as a librarian and was now a researcher and archivist, she invited me in to view her large personal library.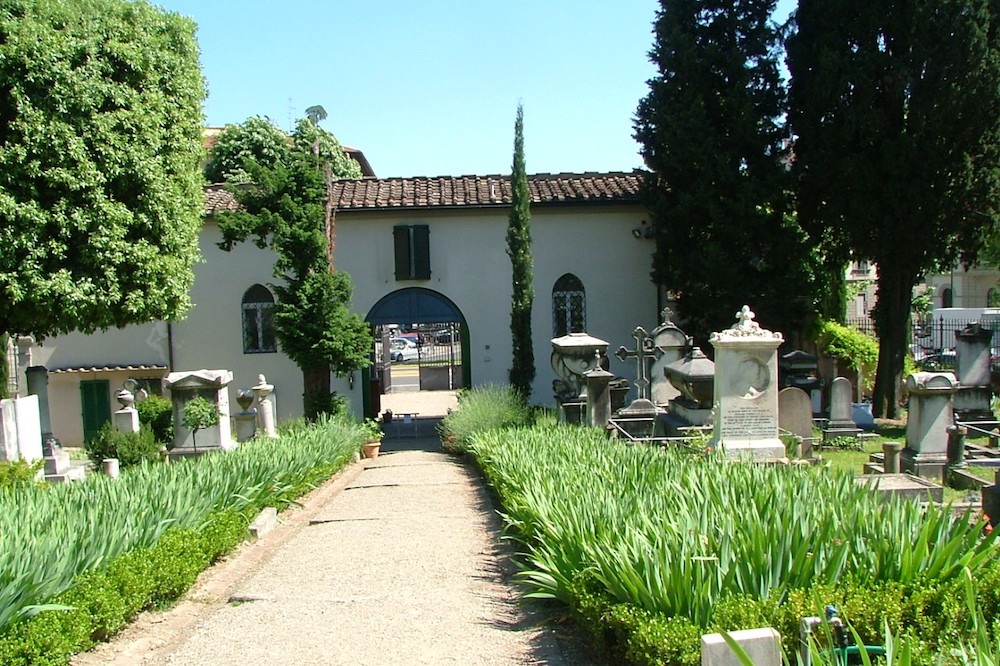 We sat and talked in the cool as she talked about her career, her family, writing, and her father's academic expertise on Browning. Dust had settled on old leather-bound books that lay on a battered wooden table. Eventually the time came to lock the gates – I was the only visitor that day. Fearful that my poor sight would make it difficult to cross the road back to the bus stop, Julia escorted me across then left with a cheerful wave.
Read more: 10 of the best cities to see on foot
My vision issues usually prevent me travelling outside main centres except on short day trips. Unexpected encounters with kind, interesting and talented people such as Julia in the midst of large European cities such as Florence become the highlight of my solo travels.
Are you an adventurous traveller with a story? Let us know all about it on the Travel at 60 Facebook page.