Why a multi-generation cruise should be your next holiday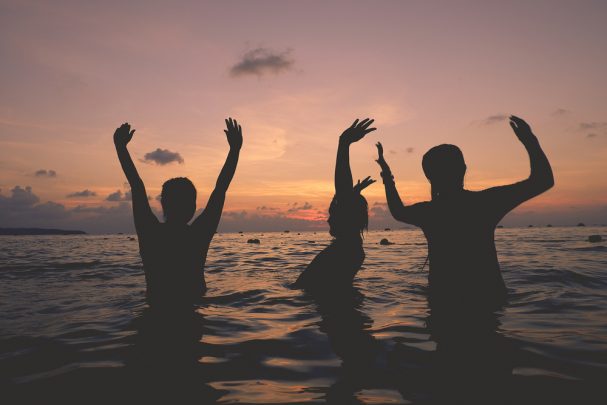 With the hustle and bustle of everyday life coming in the way of many family get-togethers, it seems like the only time we really get to see everyone all at once is during Christmas lunch. But that doesn't have to be the case, especially with one new holiday trend taking the travel world by storm.
The grandkids grow up so quickly and before you know it they're more interested in the iPads and other gadgets than playing around with nan and pop. Well, that doesn't have to be the case on your next holiday with multi-generational cruise holidays becoming more and more popular with families around Australia and the world.
Here are just a few of the reasons why cruise holidays are becoming such a popular trend for families looking to reconnect and travel together.
Read more: Why you should take a long cruise holiday
1. Entertainment for everyone
Ad. Article continues below.
Put away the techno gadgets, the mobile phones, online messages and other dooverlackies and instead be entertained by the variety of shows, programs, theatre productions and dance performances available on a cruise. Not only does this give you and your family the opportunity to switch off from the online world, but you'll also laugh together and be on your way to creating some lasting memories of your multi-generational cruise holiday together.
According to Expedia, multi-generational travel is on the rise, with more than a third of Australians going on a holiday with more than one generation in the last two years. 
2. Food options galore
The great thing about going on a cruise is that there's nothing to worry about when it comes to dreaded meal time. Instead of preparing three meals a day, or, even worse, bringing little ones to a fancy restaurant that you've been dying to visit abroad, you can rest assured that all your meals are catered for on a cruise. There are so many food options that even of the fussiest of eaters will be happy.
Read more: How to get freebies on a cruise
Ad. Article continues below.
3. Activities aplenty
For those moments when the adults want to escape the kids, if just for a little while (because nanna needs a quiet glass of wine sometimes), many cruises have activities perfectly suited to anyone from little kids to teenagers, so there's always the option for the grownups to have a bit of alone time when they want it.
4. The options are endless
It really doesn't matter if you want an adventure-filled vacation or a relaxing holiday that doesn't see you moving very far from your beach towel by the pool, multi-generational cruise holidays are a great fit for everyone. Regardless of what you and your multi-generational tribe wants from a holiday, a cruise can deliver just about everything.
Will you be going on a multi-generational holiday with your family this year? Let us know in the comments section below.