How to make the most of a soggy weekend in Sydney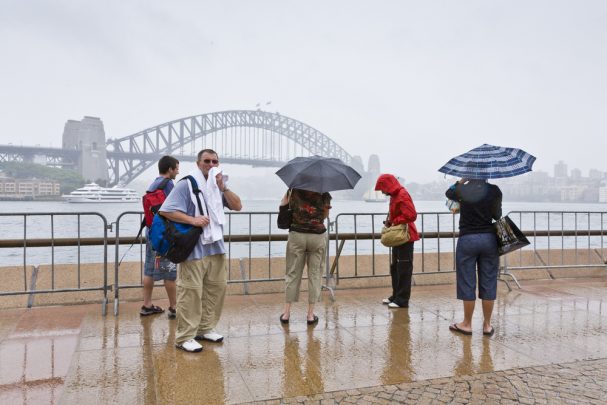 Sydney is wonderful on a sunny day. Tourists can't wait to take a swim in the Icebergs pool in Bondi, go for a picnic to the Botanic Gardens, explore the Royal National Park, visit Taronga Zoo, or experience Aboriginal Australia on a genuine tour. But all these plans can fall through if it rains. But, no worries! Because Sydney boasts an abundance of indoor attractions that will make you forget about the bad weather.
1. The Australian Museum
First things first. It's only logical that you learn more about this diverse country and see its stunning animal, fossil, mineral, and anthropological collections at the oldest museum in Australia. Explore indigenous cultures from around the world and their rich heritages. The stuffed animals section gives you a fascinating insight into the life of almost 400 extinct and endangered species. But not all inhabitants of this magnificent museum underwent taxidermy. Spiders, for example, are very much alive and kicking. Remember that myth that you're always within three feet from a spider? Top that by getting even closer to tarantulas, giant water spiders, scorpions, and other venomous creatures.
2. Sydney-themed escape rooms
Step back in time and solve crimes on various historical sites of Sydney as one of the famous detectives. You've got 60 minutes to crack codes, get to the bottom of a mystery and find out more about Sydney's rich and interesting history. This is the perfect way to spend a couple of hours, as you can enjoy additional excitement-filled 30 minutes of pre-game puzzle solving. You've got grandkids? Great. This adventure is suitable for all age groups and fitness levels. Flex your little grey cells by immersing yourself in the dark world of crime-solving, and jump at the opportunity to wear a Sherlock Holmes hat.
Ad. Article continues below.
3. Sydney Opera House tours
The Sydney Opera House is one of Sydney's iconic landmarks. Its remarkable and distinguished architecture also makes it one of the most famous buildings in the world. A tour of this multi-venue arts centre should definitely be included in your itinerary even if you're not a big opera aficionado. Scratch the surface and find out more about its construction, history, and all kinds of interesting details. You can access the backstage, see its various venues and stages, and enjoy breakfast in the Green Room. For those who are fond of culinary arts, there's also the Tour and Tasting Plate during which you can savour different delicious treats accompanied by a spectacular ocean view.
4. Trampoline parks
Boing Central is the perfect spot where you can spend a fun, activity-filled afternoon. This 1,600 square-metre theme park offers more than 80 trampolines, a basketball court for slam dunking, a parkour wall, as well as a dodgeball ring. Is there anything better for the kids, grandkids and the rest of us to channel energy and burn calories other than jumping, bouncing, and flipping at an indoor trampoline park? Even NASA agrees that using a trampoline is an excellent method for staying fit. According to their research, a 10-minute trampoline jumping session is a better cardiovascular exercise than 30 minutes of running. Many people would say that it's more fun, too. No matter how old you are, this place offers a great way to stay in shape and enjoy yourself to the fullest.
5. Indoor skydiving
Ad. Article continues below.
You've always wondered what skydiving feels like, and yet you've never had the courage to give it a try? You can use a rainy day in Sydney to fulfil your dream and try safe and equally exciting indoor skydiving. It's an action sport that has taken the world by the storm, mainly because almost everybody can gear up and jump in a vertical glass tunnel in which air moves upward at about 195km per hour. Of course, all this takes place under the strict supervision of seasoned instructors. Indoor skydiving allows you to boost your adrenaline and have the time of your life without risking it. This seemingly extreme activity is suitable even for kids, as every second of it is fully controlled.
Sydney is an amazing city no matter the weather, so even if your visit is interrupted by a gust of rain or wind, there's no need to feel down when you're Down Under.
How do you escape the rain when you're on holiday? Share your tips with us below.