Weight issue gets 40 passengers kicked off plane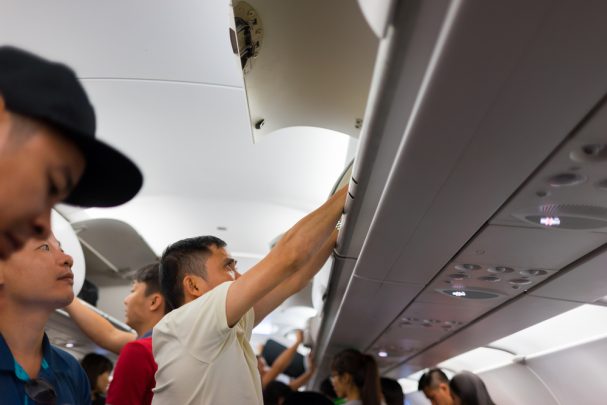 A Qantas plane travelling from Sydney to Perth has been grounded after reports the aircraft was too heavy to take off.
According to Radio 6PR, 40 passengers were asked to disembark Qantas' Boeing 737-800 before it even left the tarmac.
The flight was scheduled to arrive in Perth at 7.40pm but had to be delayed with passengers asked to leave the plane and put onto other services.
A Qantas spokesperson told the Daily Mail that a fuel pump was the reason behind the issue, saying: "As a result, a number of customers were reaccommodated onto the next available service, which departed shortly after."
Read more: The surprising reason planes still have ashtrays
Ad. Article continues below.
The incident comes just days after a plane bound for Shanghai was forced to return to Sydney after a part of the engine ripped apart.
Some have applauded Qantas for getting passengers on a connecting flight as soon as possible, while others have questioned how something like this could have happened in the first place.
"Qantas did well," said Catherine Warwyck on social media. "They moved the passengers to another flight which departed shortly after the first flight.
"To those who say to move baggage, that takes far longer, which delays everyone more."
Another person wasn't as forgiving. 
Ad. Article continues below.
"They obviously didn't check the fuel weight load and over filled it. It Happens but they should know better," said Nigel Nunn.
"How embarrassing for Qantas. And Joyce got a Queens Birthday honour," said Peter Koenig.
What do you think of the issue? Let us know your thoughts in the comments section below.