8 ways to stop wasting money on a cruise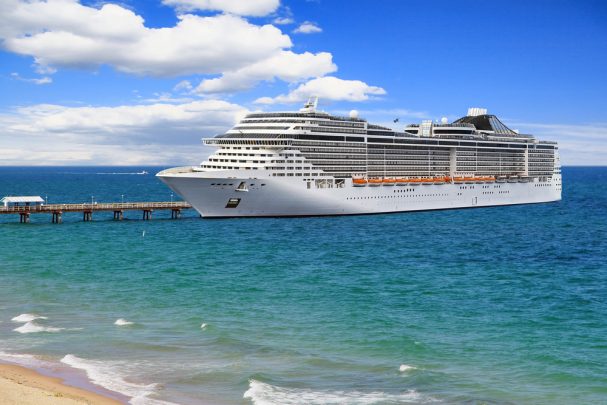 Jumping aboard a cruise for the first time is like venturing into a new world where there are endless food options, friendly staff on hand and a cashless society where your notes and coins are useless.
There are special spending cards, though, allowing you to spend, spend, spend, without an ATM card of a note in sight. But while it is convenient not to rely on having cash, it can make spending your money a whole lot easier.
It can be easy to spend up big, especially when you're in holiday mode – how could you say no to a Pina Colada? – but that means you can go over your budget quicker than you might expect. If you are worried about spending too much on a cruise holiday, then take a look at these ways to stop wasting money on a cruise. 
Read more: 70-year-old sues cruise liner for ruined holiday and broken heart
1. Have a budget
Ad. Article continues below.
This is important, so pay attention. If you don't know what your daily spend allowance is, you could be over spending during your cruise without even knowing it. Even more mortifying, you could be underspending! In any case, you want to make sure you have a daily budget and stick to it.
2. Check your spending
Prior to going on your cruise you'll be asked to add an amount to your cruise card. You can spend all or none of this amount, but the important thing is to keep an eye on the amount to make sure you don't go over the amount you've chosen. Otherwise you risk over overdrafts and overspending that you hadn't budgeted for.
3. Be careful of WiFi charges
You might want to access the internet while you're on board your next cruise, but if you do, make sure you know how much it is and how much you're spending. According to Skift, passengers can spend anything between $50 and $100 per day on WiFi alone. 
Ad. Article continues below.
Read more: Watch the cruise video that will give you vertigo
4. Drink packages
It's common on a cruise to enjoy a couple of sneaky beverages in the afternoon or over dinner, but those drinks can quickly add up. Instead of paying by the glass, why not opt to buy wine by the bottle or arrange a drinks package, so you know exactly how much you're spending right from the get-go.
Travel at 60 reader and regular cruiser, Ronnie Lydeamore, has been on seven cruises so far and says that while she does prefer to splurge on a cruise, there are many ways to save.
"When I cruise I'm not looking to save money as I go on a cruise to have a great time, but there are plenty of ways that you can save money," she says.
Ad. Article continues below.
Here are her tips for saving money on a cruise:
Most cruises do on board credit so they are giving you a little spending money before you start.
If you don't drink or gamble you have saved money for a start because nearly everything is included in your fare. Don't buy their photos as I find them very expensive, look ashore for your own tours they are much cheaper that booking them on board.
They have specialty restaurants on board, you pay for them so don't eat there.
Don't buy a lot of souvenirs on board you will find them slot cheaper once your off the ship there's some hints for you
Do you have any other tips for saving money on a cruise? Let us know in the comments section below.