Warning to anyone travelling in areas with native wildlife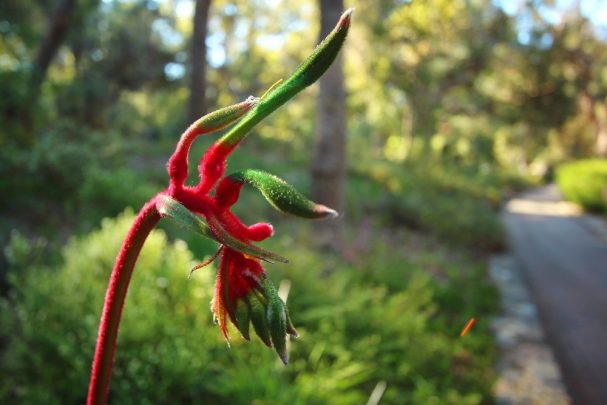 A woman is recovering in hospital after she was attacked on the outskirts of Melbourne while on her morning jog.
Debbie Urquhart, 54, was nearly home when she was attacked by a kangaroo, leaving her bleeding and horrifically injured.
Kangaroos are known to have become aggressive sometimes, but most attacks have occurred after they were provoked. It appears the two-metre roo that went after Debbie came out of nowhere though.
"He ripped me to pieces," Ms Urquhart told Manningham Leader.
"I was trying to crawl away. He left me for a bit and I thought he was going to come back and kill me."
Ad. Article continues below.
Debbie says he shook her around like a rag doll before leaving her shocked and bleeding on the road. She managed to get home where her husband took her to hospital with deep gashes across her arms and legs.
Wildlife experts have warned people to keep their distance from native animals and to never approach them when they're feeding or with their young.
While it may seem like common sense to many, there are plenty of people who find themselves trying to get close to take a picture or even just to get a better look.
The warning is particularly pertinent to anyone travelling into rural areas, as they are often heavily populated with wildlife.
Those living in the outer suburbs of major cities are also being warned though, as kangaroos will often venture to grassy areas to find food.
If you find yourself face to face with an angry roo, the best advice is to turn sideways to protect your face and organs as best as possible. Also try to put a barrier between yourself and the marsupial, or hold up a branch (or whatever is close by) to form a shield. Retreat slowly, but do not turn your back and run.
Have you ever seen a kangaroo in the wild? Are they near where you live?