Meet the volunteering over-60s giving animals a helping hand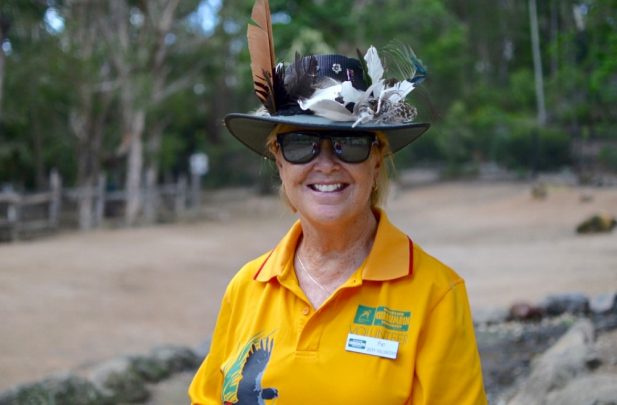 I first spotted Pat in the kangaroo enclosure at Currumbin Wildlife Sanctuary. She was nudging another gentleman in the ribs while they both had a good laugh together. Both wearing hats full of feathers, they walked through the park in bright yellow T-shirts and even brighter smiles.
"Pat's been volunteering here for a decade," one of the sanctuary's full-time workers said as Pat came towards us. "This place wouldn't run the way it does if it wasn't for people like her."
Made up of upwards of 500 volunteers, the Currumbin Wildlife Sanctuary volunteer program encourages everyone from teenagers to retirees to get involved with anything from the wildlife hospital to keeping the place tidy.
Read more: Behind the scenes of the Gold Coast's koala cuddle school
"I particularly love the birds. I suppose if I had a choice, of the animals I'd like to be closer to, it would be the birds," Pat said as a emu walked passed.
Ad. Article continues below.
Originally from Sydney, Pat retired with her husband, sold their belongings and moved to the Gold Coast.
"We had a big holiday overseas and thought, what am I going to do now?" she said.
Pat's love of animals led her to the Currumbin Wildlife Sanctuary, and 10 years on, she's still here.
Former headmaster of all boys college The Southport School, Dr. Bruce Cook said his childhood love of reptiles inspired him to get involved with the sanctuary.
Ad. Article continues below.
What initially began as a park volunteer role has led to a management position and then becoming a director and deputy chair of the National Trust of Australia (Queensland) which owns the sanctuary.
"I kept snakes and lizards as a boy," Dr. Cook recalled. "We had the usual run of pets: cats, guinea pigs and dogs and things, but I had, and still have, a particular interest in reptiles."
"I saw this advertisement in one of the local papers for volunteers to apply and so I decided to join their program," said Bruce, now in his 70s.
Read more: Gold Coast shines in the lead up to 2018 Commonwealth Games
Bruce says the rewards are many, and it's not all about the animals, while that remains a big part of why he continues to be involved.
Ad. Article continues below.
"I guess we all do it for much the same reason. We enjoy the exercise and being out in the open for several hours, one afternoon per week. We enjoy of the animals, of course, and we enjoy working with people and helping them to enjoy the great things Currumbin Wildlife Sanctuary has to offer."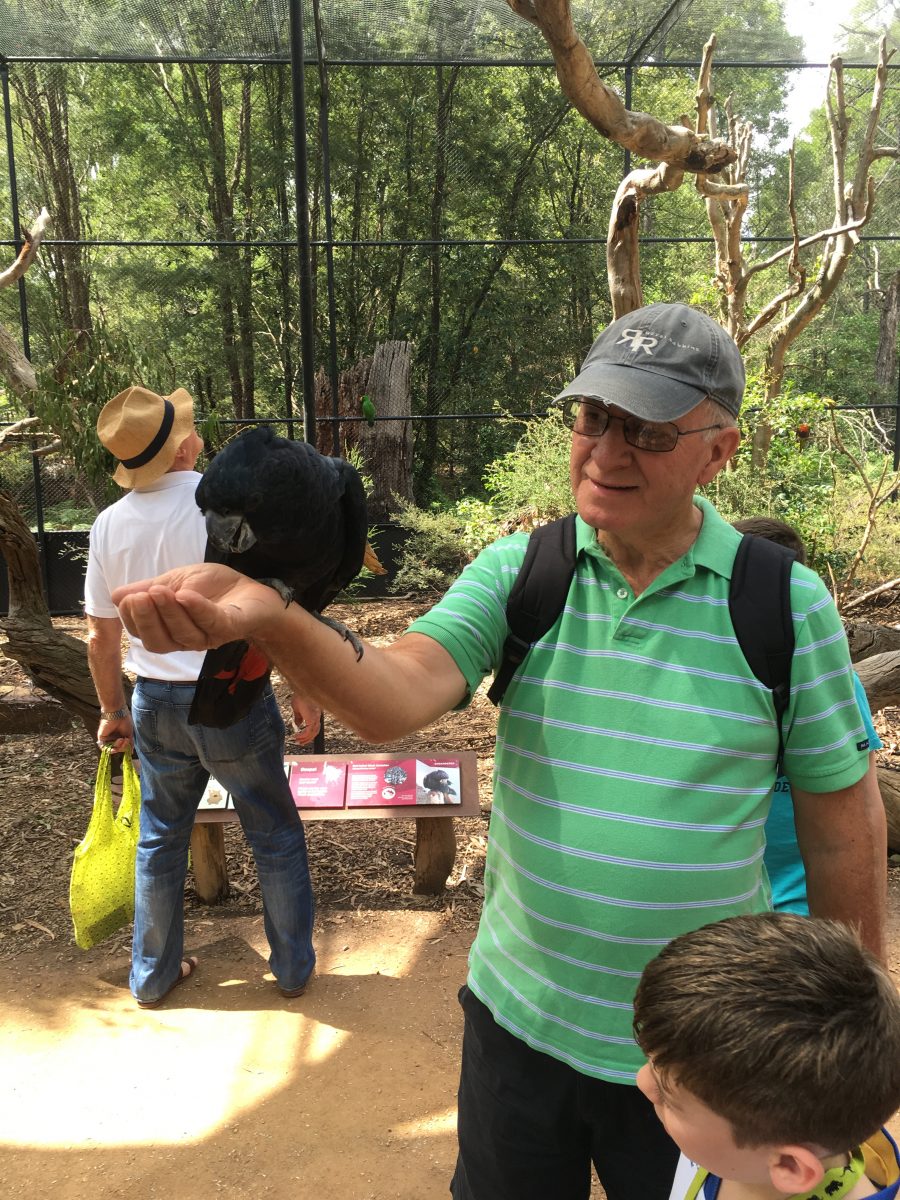 According to Currumbin Wildlife Sanctuary's Nancy Ruscitti the number of injured koalas that have come to the sanctuary for care has doubled in the last year, so the need for volunteers is always welcomed.
And for those who are thinking about volunteering somewhere, but aren't sure whether it's for them, take a tip from Pat.
"Just get in and do it. It's just a big adventure!"
Are you on a volunteering adventure? Let us know all about it in the comments section below.