United scandal sparks online joke fest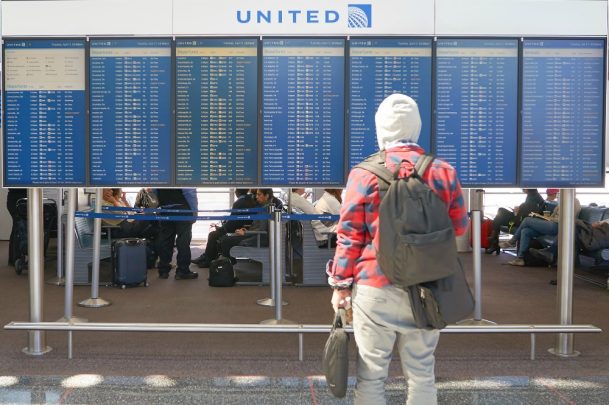 United Airlines has apologised for the third time for the treatment of a passenger violently dragged off one of their planes.
Footage of the incident went viral and the airline copped a lot of criticism for their initial apology for 'having to re-accommodate these customers'.
Now United Airlines chief executive Oscar Munoz has apologised issuing a statement about the incident.  "I deeply apologise to the customer forcibly removed and to all the customers aboard," he said. "No one should ever be mistreated this way."
Read more: Airline's violent treatment of passenger sparks outrage.
While the apology might have taken a while to come, that's not the case for the people who took the chance to make fun of the incident.
Ad. Article continues below.
Memes have been going more viral than even the initial video.
Ad. Article continues below.
Ad. Article continues below.
Ad. Article continues below.
Comedian Jimmy Kimmel even dedicated his monologue to the incident, referring to the first apology from United that read "This is an upsetting event to all of us here at United. I apologize for having to re-accommodate these customers."
Read more: Woman's outfit gets her kicked off flight.
News has since come out about the man involved in the incident, Dr David Dao, aged 69, who is now recovering in a Chicago hospital. The doctors wife was on the flight when the incident occurred.
US media outlets have reported the Vietnamese-born doctor now living in Kentucky had been convicted on multiple charges of obtaining drugs by fraud in 2004 and had traded drugs for sex with a male patient. The reports say Dr Dao began a relationship with his patient and would meet in hotel rooms, supplying him with narcotics in exchange for sexual favours. The doctor had been on probation and his medical licence was restored in 2015.
Following news of the incident United's shares fell as much as 4.4 percent on Tuesday, but recovered some losses and ended 1.1 percent lower.
Does this incident make you rethink flying, if you had to take this airline?