U.S. immigration ban now affecting Aussie travellers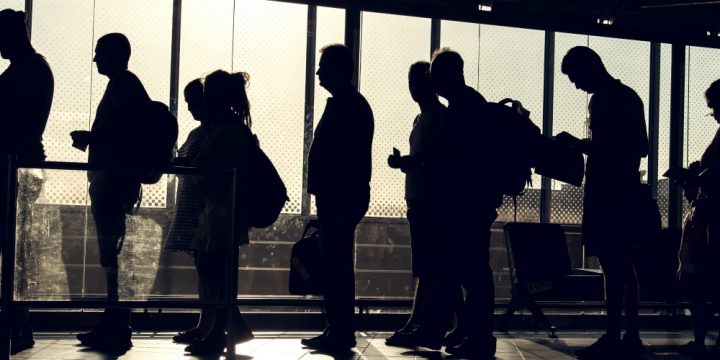 Remember when Donald Trump was elected and some Aussie travellers were panicking about their plans to travel to the United States?
Well, it looks like some of them may have had reason to.
As you've no doubt read in the past few days, President Trump has gone ahead with his move to ban immigrants from select Muslim countries from entering the US.
But somehow the decision has resulted in some Aussies who are dual-nationals being declined visas.
Among them is the case of the poor 15-year-old boy Pouya Ghadirian who was denied a visa to attend a space camp in the United States.
Ad. Article continues below.
It's being reported that he was declined a visa by the US Consulate in Melbourne because he is a dual Australian-Iranian citizen, and of course Iran is on Trump's banned list.
"I couldn't believe it was real and this was happening. I haven't lived anywhere else but Melbourne, I'm an Australian citizen who should be allowed [into the US] just like you should be," the teen told the TODAY Show.
There are also reports of other dual-nationals from Australia being denied entry to the United States, and it's raised plenty of concern for Aussies intending to travel to the US during the past week.
But, Aussie travellers could be in with some luck.
Prime Minister Malcolm Turnbull has reassured Aussie travellers who are dual-nationals that they will be exempt from the immigration restrictions in the US.
Ad. Article continues below.
He said Australian ambassador Joe Hockey had received assurances from the White House about the issue.
"He's had assurances, confirmation, from the White House that Australian passport holders — regardless of their place of birth or whether they are dual nationals or whether they hold another passport — will remain welcome to come and go to the United States in the usual way," Turnbull said in an interview on Sky News this morning.
You might be wondering how that will affect 15-year-old Pouya?
Well, Turnbull said his case will be "reconsidered".
"Maybe that case can be reconsidered but there may be other factors but that is really an individual case," he said.
Despite Turnbull's assurances there are still some travellers who are concerned about the immigration restrictions and how they could affect their US holiday plans.
Tell us, are you concerned about the immigration restrictions impacting your US holiday? Do you know anybody who has been affected by this?