Channel your childhood with these magical tree house hotels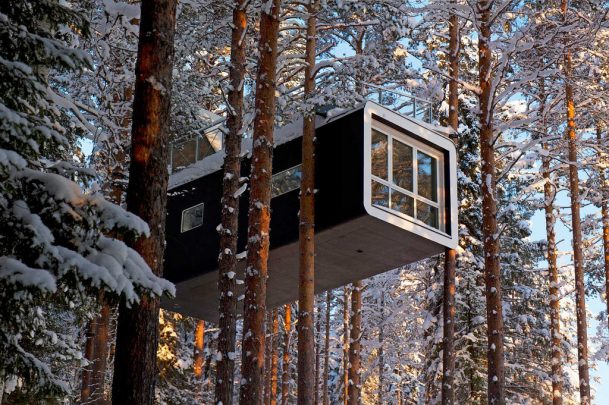 Image: Flickr/AryaStone
They were the traditional childhood hideouts, where private clubs formed and secret handshakes were created, where secret stashes were hidden and friendships became more important than family. The treehouse has been capturing children's imaginations for decades and if you were lucky enough to have grown up with one yourself, or were friends with someone who did, then these tree house hotels are going to bring back some fond memories. And don't worry, there aren't any "No Girls Allowed" signs in front of any of these ones.
Read more: How to change your 'I don't have enough money to travel' mentality
1. Keemala, Thailand
Ad. Article continues below.
The Birds Nest Villa was named after the rung-nok clan, or nest clan, a group of musicians, artists and actors who were thought to be superior to others and were able to predict the future. The luxury hotel is set in the trees and does have a luxury nest-like quality, but it's definitely not your average backyard treehouse.
2. Green Village, Indonesia
Ad. Article continues below.
Set on the edge of the Ayung River in Bali is a community of 18 homes that have been hand-constructed of bamboo. It is a thriving community of people who live permanently on-site but there is also the option to rent one of these magical houses for your own holiday.
3. Treehotel, Sweden
Ad. Article continues below.
Set 10m above the forest floor this treehouse is the latest addition to the Swedish Treehotel. Fit for five guests, this hotel will leave you feeling nostalgic and if you love your sci-fi, there's a UFO treehouse, too.
4. Treebones Resort, United States
Ad. Article continues below.
If you've ever wanted to make like a bird and get cosy in a nest, then this is the place for you. Treebones Resort is located in California and has tree houses, yurts and campsites, for all your outdoor accommodation needs. 
5. Silky Oaks Lodge, Australia
Ad. Article continues below.
Without the distractions of television, Wi-Fi and other forms of technology, you're really going to be transported back in time and remember simpler days when imagination was the key to entertainment. Sit and watch the birds flutter by in this Daintree Rainforest tree house.
Did you have a tree house as a child? Perhaps you've visited a couple as an adult? Let us know in the comments section below.