Travellers warned of new scam in Bali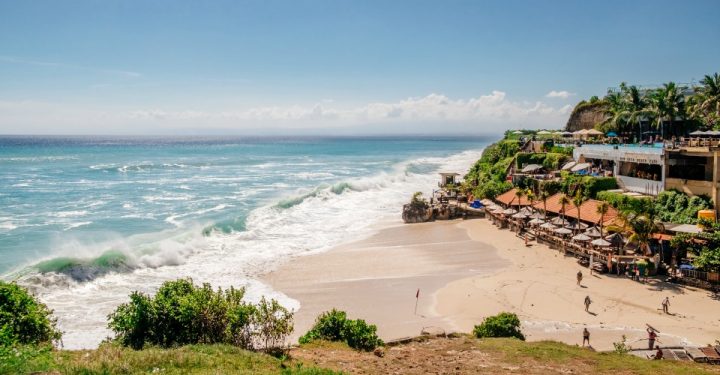 Whenever we travel to a country, we're constantly warned not to caught up in the scams that many locals use to target tourists.
But sometimes it can be hard to spot the scams we're all too often warned about.
One New Zealand man has become the victim of a scam in Bali and his case is being used to warn travellers to be on their guard when they travel.
The New Zealand Herald reports he was sitting down on a bench on his own in Bali when he was approached by a local man, who struck up a conversation about New Zealand.
After a while, the local man reportedly asked the Kiwi tourist to come to his car and speak to his "sister" who was planning on moving to Auckland.
Ad. Article continues below.
But upon arriving at the car, the unsuspecting tourist was forced in and driven to a house, where he was forced to play a round of cards and bet money.
To cut a long story short, he was told he owed money and was driven to an ATM where he was forced to get money out of his account and hand it over.
In the end he handed over $2000 (NZD), and after four-and-a-half hours in his captors hands, he was put into a taxi and returned to his hotel.
As The Herald reports, the man contacted The Embassy, who involved the local police, and the man and his wife cut their holiday short – costing them another $2000.
It's not the first time a scam like this has happened either.
Ad. Article continues below.
Back in 2011, an Australian couple fell for a similar scam and it cost them $18,000. 
According to the Safe Travel website, the case is all too familiar.
"There are familiar tales of travellers… meeting someone on the street who wants to practice their English and then becoming an unwitting player in a 'high stakes' poker game…" the website states.
"Things turn serious when you are unable to pay. You may be forced to the nearest ATM to settle your debt."
Ad. Article continues below.
It always pays to be wary of anything suspicious when you're travelling abroad!
Have you ever been scammed while on holidays?