Travellers over 60 share how they save to travel while on the pension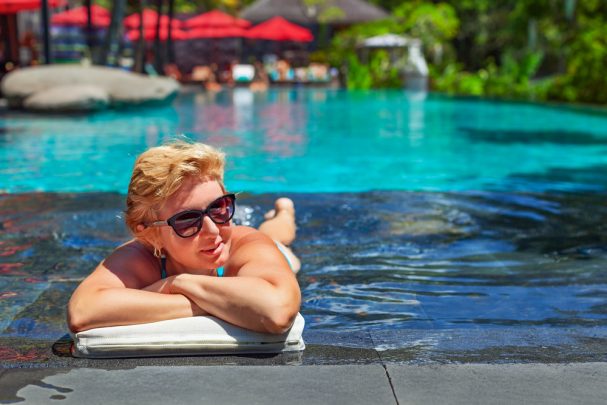 There are many joys that come along with ageing, including watching your grandchildren grow up, having the flexibility to spend your time as you wish, and reconnecting with yourself and your passions, but there are a lot of changes and challenges to grow accustomed to, as well. One of those challenges can include retirement and the lifestyle and financial changes that occur as a result.
If you're one of the approximate 2.4 million Australians who are receiving the aged pension, then you might be concerned about whether you'll ever be able to afford another holiday ever again.
Thanks to some of the Travel at 60 community and readers, we've discovered some of the ways travellers over 60 save for travel while still on the pension. They prove that, yes, it is possible, it just takes a bit of planning and some sacrifice, but it's worth it in the end.
Read more: How travellers over 60 can avoid paying for a single supplement
How to save money to travel while you're on a pension:
Ad. Article continues below.
1. "Whatever is left in our account on pension day goes straight into our 'holiday account' no matter how little. It's amazing how it adds up over the year," says Dale.
2. "[My holiday savings are] automatically deducted as the pension is put into my checking account. I do it before, then budget," says Toni.
3. "Put some money each pension into a different account just for the holiday! Works for me!" agrees Linda.
4. "One time I tried not to spend my $5 notes, it worked for a while and saved about $1000 in about 6 months. Now I put a dollar for every week of the year, week 1=$1 week 2=$2 and so on. You end up with about $1300 for the year," says Noel.
5. "I never spend any change I put it into a special holiday account with whatever I can spare each fortnight," Karen shares.
Ad. Article continues below.
6. "I holiday on my credit card….then pay it off!! It's either that or stay home & vegetate!" says Kerry.
7. "House swap with someone where you want to holiday. It may cost you a small joining fee but it's cheaper than paying for one or two weeks at a resort," says Libby.
8. "Every day I put my $2 and $1 coins into a piggy bank. I average savings of well over $100 a month. The temptation is then not to dip into it for other things!" says Trish.
9. "Try and save all your gold coins. They add up very quick," says Rita.
10. "I have a special account in which I put so much each pension day into, it never gets touched until we decide on where to go, then we save even harder, admittedly we have to go without things, but its all worth it in the end," says Barbara.
Do you have any other tips for saving money to travel while on the pension? Let us know in the comments section below.