Travellers outraged by carry-on baggage fee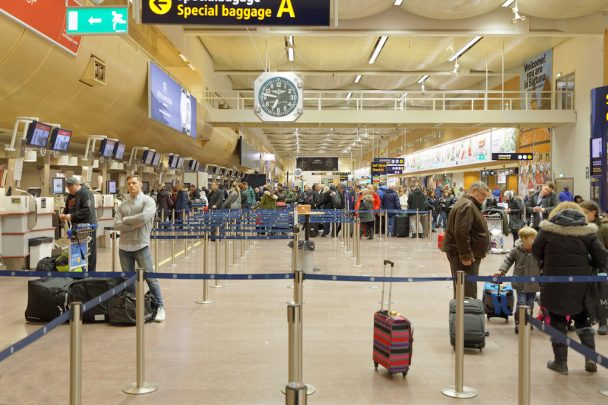 Disgruntled travellers have taken to social media to vent their frustration at Jetstar's enforcement of a carry-on baggage rule.
At Jetstar gates and when booking flights, passengers are notified that carry-on bags must weigh less than 7kg. But some have taken that to mean just their main bag, excluding their handbag or additional small items.
According to social media posts, all items that customers are boarding with are being weighed, including secondary, smaller handbags and even items such as newspapers and umbrellas.
"There are major issues with the logic behind the application of this rule. I too have been 'caught out' on a recent flight when my newspaper (weekend version weighing just about 1kg) was added to the luggage along with my small case (4.5kg), handbag and umbrella (it was pouring in Melbourne). All up I was about 1.5kg over the limit and yes, whacked with the $50 charge," KS Palmer posted on the Jetstar Australia Facebook wall.
Read more: Airlines could charge passengers to recline their seats
Ad. Article continues below.
"Meanwhile, others far more over the limit were advised to stand to the side, open their cases and put as much clothing on as they could to 'reduce the weight'. And by the way, the return trip was NOT weighed at all!"
Another traveller posted: "When it came time to weigh my carry on baggage, my small suitcase weighed exactly 7kg but the attendant made me also put on my backpack, which added a couple more kilos. She told me it weighed too much and that I had to check my little suitcase for $160.00. That is obscene for a few kilograms. I attest that I was over the limit, but some sort of policy should be in place that you can pay a little it extra to carry on slightly more than seven kilos."
Jetstar told Travel at 60 that it's business as usual for the airline.
"Our carry-on weight limits have always included a combination of a main bag and small bag, such as a handbag or laptop case," a Jetstar spokesperson said.
"If both of your carry-on items combined are over 7kg, you will have to pay a $50 fine at the gate.
Ad. Article continues below.
Read more: The annoying customs task that is soon departing
"We find the overwhelming majority of customers pack within the limit, which is designed to ensure everyone has their fair share of locker space to store their bags.
"We do have baggage officers in all airports that might check the weight on the bags and it's a random process, just the ones that might appear to be overweight or appear to take up more space than is allowed."
One social media user also said the complaints about the carry-on baggage are rubbish.
"7kgs of carry on baggage is heaps, they don't hide this rule, it's super easy to follow, I've never had a problem and I fly with a child six-10 times a year. Thanks Jetstar," Marnie Johnson posted on Jetstar's Facebook wall.
Ad. Article continues below.
Jetstar's website states that for regular flights, passengers can bring one main item per person plus one small item, with a combined weight of 7kg, whereas with their FlexiBiz bundle, passengers are allowed one main item weighing up to 7kg, plus one small item.
Tigerair and Virgin have the same carry-on weight stipulations for regular flights. 
What do you think of airlines charging for overweight carry on? Let us know in the comments.