A win for women when it comes to travel insurance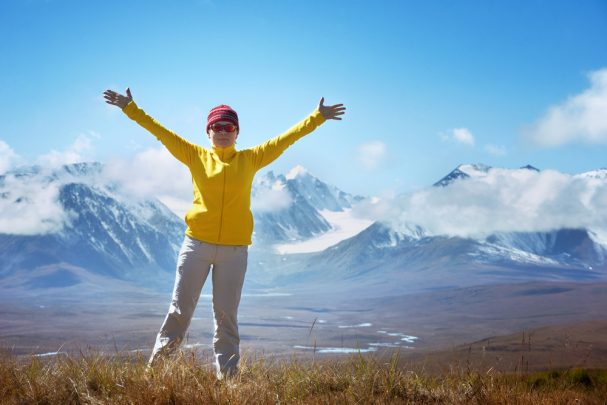 For women who are worried that the gender pay gap has left them worse off than their male counterparts, there's a way you can get the upper hand, at least when you're on holiday.
One travel company has decided to give women a bit of a break by offering them a travel discount.
According to the Workplace Gender Equality Agency, women can earn up to 23 per cent less than their male colleagues, despite having the same experience and qualifications. 
Australian travel insurance company, Travel with Jane, has passed on the discount to female travellers in the lead up to International Women's Day on the 8th of March.
Read more: Safe countries for retired women travelling alone
Ad. Article continues below.
"To our knowledge, our gender pay gap discount is a world first," said Ben Webster, co-founder of Travel with Jane.  
"Until parity is achieved, we think it's only fair that Australian businesses that profess to care about their female customers, cover the gap.
"Although, parity starts with salaries, why not pitch in to bridge the gap in the meantime?" added Webster, who said the company will be passing on a 16.2 per cent discount.
And you don't have to be in the workforce to take advance of the savings. Women up to the age of 65 qualify.  
A recent report by the Australian Council of Trade Unions found that women lose more than a million dollars over a lifetime because of the gender pay gap.
Ad. Article continues below.
But travel insurance isn't the only travel opportunity women can take advantage of, these are just some of the other travel experience, just for the ladies.
There are plenty of travel tours that are available just for women. If you're a solo female traveller but want to feel safe while on the road, then why not join a women's-only tour group. This one travels through Africa and will take you on safari.
Volunteering for women's groups is another way to give back to other women. There are women's empowerment projects you can do overseas that combine your adventurous spirit with your love of giving back to the community.
Join online communities like Travel at 60's Facebook page and reach out to other women who are in the same situation as you. You might just find a travel partner and a friend for life.
What do you think about a women's only travel insurance discount? Let us know in the comments section.