Travel at 60 community share their best travel tips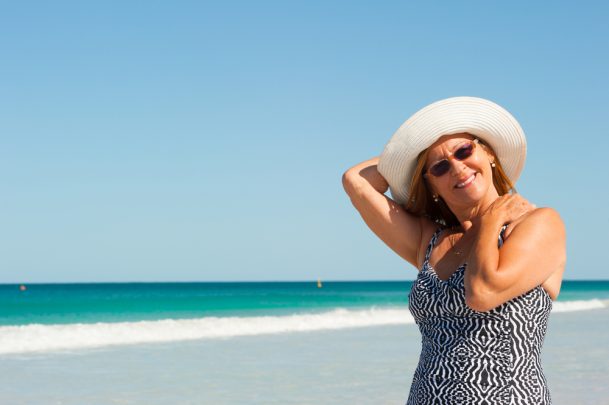 With age and experience comes knowledge and wisdom, and the same goes in travel as it does in other areas of our lives. So it's no surprise that some of the Travel at 60 readers have some pretty fantastic pearls of wisdom when it comes to going on holiday and getting the most out of it. Here are some of the best pieces of advice our community of readers came up with, do you have any more to add?
Read more: Meet the world-traveller who's made knitting cool again
1. Leave some space
"Leave space/weight allowance for souvenirs – or – if you plan to shop for clothes etc. don't pack much clothing," Bill shared on Natter.
2. Don't overpack
Ad. Article continues below.
"Take as little as possible," Jaywalker said. "You can always buy what you desperately need and you never need that thing you pack 'just in case' – and a bottle of concentrated travel washing liquid and a suction ended, 'pegless' washing line and some blow-up clothes hangers for drying T-shirts etc quickly."
3. Keep your documents safe
"Make copies of passports travel documents booking documents etc and keep those in your case plus save them online so [if] you lost all your documents, you could still access a copy of them," Robyn said.
4. Be understanding
"The best advice I personally received was before embarking on a 12 month working holiday in 1965," said De_White on Natter. "Someone said to me …..You'll come back full of all the wonders you've seen and done and people will ask you how it all went…. when you go to tell them the eyes glaze a little and first break they get its "That's nice dear…… Little Johnny lost his first tooth a couple of weeks ago" and it's true! What interests even your nearest and dearest is what happened in their little sphere. Moral is….when asked just say I had a wonderful time….I'd do it all again. I've followed that advice on every trip since!"
Ad. Article continues below.
5. Take care of your belongings
"If you have a handbag, carry it cross chest and zipped up with your hand across it if you're in crowds," shared Jaywalker. "After years of travel I had mine under my arm for just a few minutes in Paris and it was whipped off by a thief – female and smartly dressed with a good running style!"
6. Stop your clothes from wrinkling
"Layer tissue paper between your packed clothes to stop them from creasing," said Ruth. "It works due to the fact that the paper absorbs the movement instead of the clothes. Leave the paper in your empty suitcase on return for next time. Also on long distance travel try to stay awake until a normal bed time when you arrive to ease into that change of time thing."
7. Don't be caught without
"Make sure you always carry toilet paper and a bag full of tissues travelling through China," says Narelle, adding: "Don't dawdle through the exit booths on the Metro in Paris."
Do you have any other pieces of travel advice to share? Let us know in the comments section below.