Tips for first-time cruisers from the Travel at 60 community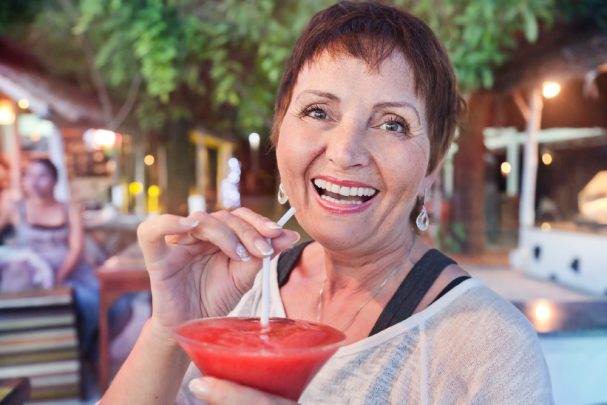 Cruise holidays have become one of the most popular travel options for Aussies, with more than one million Australians going on a cruise in 2014. That number is set to grow, making Australia the fastest-growing group of cruisers. But with a growing tourism industry comes new and inexperienced cruisers who might not know how to get the most out of their cruise experience. We reached out to the Travel at 60 Facebook community and asked what their number one piece of advice would be for first-time cruisers. Here's what they said.
Read more: How to get the most out of your river cruise
1. Watch the time during off-board activities
"Remember the ship won't sink but it will leave without you if you are late," says Christine.
2. Take advantage of the opportunity to relax
Ad. Article continues below.
"Relax and enjoy being pampered! No cooking washing up or making beds," says Pat.
3. Do absolutely all the activities possible
"Join in on activities – it's a great way to make new friends – and if travelling solo make sure you take a craft – the craft corner is such a good way to feel included," says Mari.
Hazel agrees, adding: "Enjoy everything on offer, whether it's dancing lessons, water paints, go to lectures,movies and shows. Embrace the time it's a wonderful opportunity to meet new people."
4. Don't forget the crew
Ad. Article continues below.
"Be nice to the crew as they can make your cruise so much better," says Leanne.
5. Invest in the optional extras… when you can
"Ensure that the destinations along the way are interesting, even if you 'splurge' on an optional; way better value all round than a manicure!" says Linda.
6. Be aware of what's included in the costs
"Be very sure you know what is inclusive in the cost & what is not. I loved the ship cruise of 7 days up the Alaskan Coast & out tour group could choose interesting day trips every day. The evening ship life was wonderful and friendly," says Pam.
Ad. Article continues below.
7. Take advantage of the view
"Get a balcony," says Vivien.
8. Bring motion sickness medication with you
"If you suffer from motion sickness talk to your doctor before leaving," says Caroline. "Over the counter medication didn't work for me and I missed out on a lot. I needed stronger prescription and now literally laugh at boat trips of any kind. I had missed so much but not anymore."
9. Watch what you bring with you
Ad. Article continues below.
"Pack light and clothes for evening that you can mix and match. And enough underwear to last the trip," says Betty.
10. Make sure you're insured
"Very important that you take out the insurance cover. One day sick in the ships hospital cost me $2,000. I got it all back when I came home but took 3 months," says Jude.
11. Keep active while you're there
"Don't use the lifts. Walk everywhere and have ago at everything," says Bill.
What advice would you add? Let us know in the comments section below.