Three-month-old baby mistaken for terrorist on flight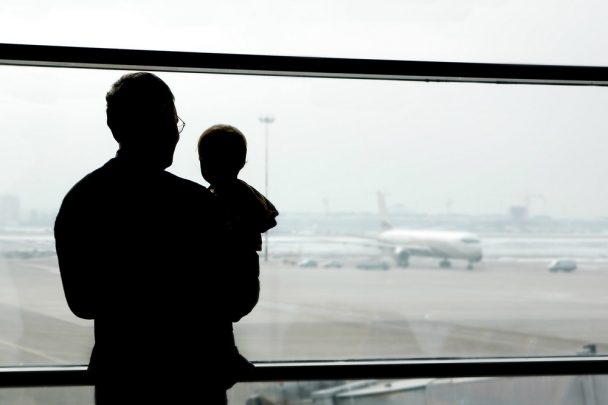 A grandfather is probably going to be laid off form-filling duties for a while after a tiny mistake when completing his baby grandson's travel forms resulted in the youngster's Visa failing to be approved.
Paul Kenyon, 62, from Cheshire, England was planning to fly his family to Florida for a holiday, however the mistake on the ESTA form required for entry to the US meant that little Harvey Kenyon-Cairns was asked to attend an interview with US officials in London. 
The mistake? It turns out that his grandfather accidentally ticked a box accusing the tiny baby boy of being a terrorist!
After Mr Kenyon and his daughter, Harvey's mother Faye, got the whole mess sorted out, the Visa still failed to arrive in time resulting in him having to fork out an extra $4,900 in flights so that Harvey and his parents could still come along. 
Meanwhile he flew out with his wife, Cathy, 57, and Harvey's big sister Ava. 
Ad. Article continues below.
He explained to Essential Baby that he didn't realise the mistake until little Harvey's travel to the USA was denied. 
"I couldn't believe that they couldn't see it was a genuine mistake and that a three-month-old baby would be no harm to anyone.
"If you are a terrorist -I suspect you'd not be ticking YES on the ESTA form anyway."
Mr Kenyon joked that he considered taking his grandson along to the interview in an orange jumpsuit, but thought better of it. 
Ad. Article continues below.
"They didn't appear to have a sense of humour over it at all and couldn't see the funny side", he said of the experience. 
Starts at 60 has approached the US embassy for comment. 
Do you think the authorities took this too far, or were they just doing their jobs?