This travel video will have you reminiscing about your 'first time'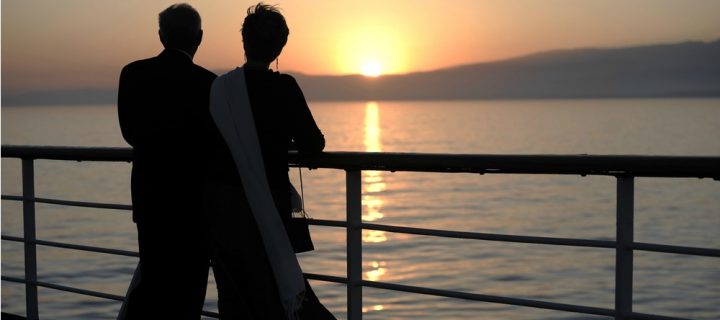 How did you lose your virginity?
We mean your cruise virginity, of course. 
They say you never forget your first experience of a cruise holiday, and it's a theme Carnival Corporation plays with, err, on, in a fun promotional video for its various cruise lines.
The video shows cruisers of all ages talking about their "first time."
"My first time was amazing, I couldn't believe how huge it was," says a beautiful blonde at a bar.
Ad. Article continues below.
"My first time was by myself, I'm really looking forward to trying it with someone else," a tuxedoed man at the gaming tables goes on.
A young man eating his breakfast with an older couple says: "My first time was with my parents, I know it sounds weird but it really brought us closer together."
The video goes into plenty of other eye-opening scenarios – all, of course, while showing off the fantastic facilities cruises can offer.
Carnival, the world's biggest leisure travel company, operates brands including Princess Cruises, Cunard Line and P&O cruises.
Ad. Article continues below.
But it's too late for it to nab the name "Virgin," because entrepreneur Richard Branson already operates a cruise line called Virgin Voyages.
Is the Carnival ad better than Queensland Tourism's Best Job in the World campaign, which set the internet alight in 2009, Air New Zealand's use of a Lord of the Rings theme in 2014 or even Tourism Australia's iconic So Where the Bloody Hell Are You? back in 2006? Probably not, but it's pretty well done.
Have you lost your cruise virginity? If you have, how would you describe it?