This is the best time and day to find the cheapest flights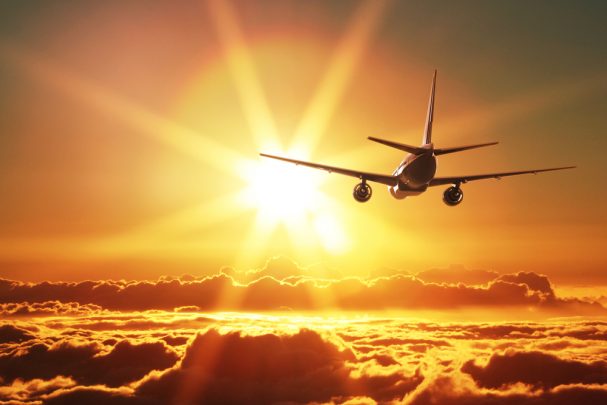 Booking flights online is such a breeze these days, with so many options available to everyone based on their needs and budgets. However, one can't help but wonder if the price you end up booking is really the lowest price possible.
Australian flight, hotel, and car hire comparison site Skyscanner has analysed over 250 million flight prices over the past three years and has revealed the best time to buy airline tickets and when to travel so consumers can get more bang for their buck when they travel.
1. Best time to travel
Skyscanner's best time to book numbers have revealed that the cheapest month to travel is November with 12 per cent savings on airfare costs.
Of course, it would come as no surprise that December is by far the most expensive month to fly with prices skyrocketing to as much as 20 per cent higher over the holiday period. It's definitely worth booking your year-end trips as far in advance as possible.
Ad. Article continues below.
2. Best time to book flights
Travel to the US holds the biggest potential for international flights at bargain prices, with a whopping 23 per cent to be saved on the average airfare if you book just shy of seven months before the departure date. Given that the average cost of a return flight to America sits at $2,032, a little forethought could see you pocketing a tidy sum of $465. And that could get you an upgraded hotel room (perhaps), a fancy meal, a couple souvenirs at duty free – your pick.
On average, purchasing your flight 17 weeks before departure should allow you to snag the best deals. 
Although planning ahead does pay off for some locations, if you are a lover of spontaneous travel, don't fret. Skyscanner data shows that people flying to international hotspots like New Zealand and Malaysia snagged the cheapest airline tickets at around six and ten weeks before departure, respectively. So that would work out to just over a month of planning before you're able to jet across the Tasman and you can put the money saved towards popular New Zealand bucket-list experiences.
If you want to be even more impromptu with your getaways, interstate travel is always an option. Booking domestic flights as little as four weeks before departure could have you saving up to 25% on your trip from Sydney to Melbourne.
Did you know these tips? Will you try them when you're next booking your flights?