Things to do on the Gold Coast that have nothing to do with Surfers Paradise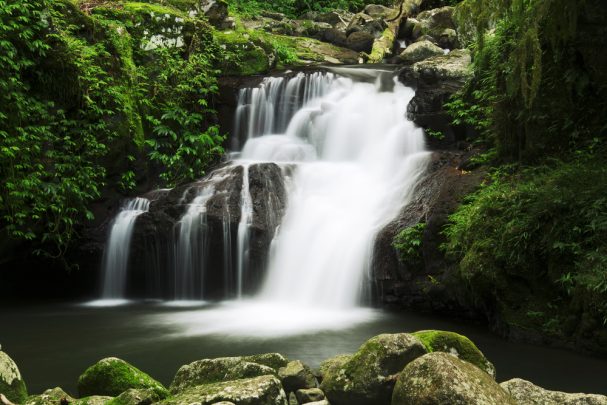 Some of the main things people think about when they hear the words the 'Gold Coast' is the busy, bustling street of Cavill Avenue, the scantily clad meter maids and the white beaches of Surfers Paradise full of tourists. But away from the glitter strip and the tourism hotspots, far from the beaches and the nightclubs, there are a whole bunch of great things to do on the Gold Coast that have nothing to do with Surfers Paradise.
Read more: The iconic beaches of Australia that you must see in your lifetime
1. Glow worm caves, Tamborine Mountain
Ad. Article continues below.
Located in the Cedar Creek Estate there are caves full of glow worms. Thousands of them come out to put on a bright display. The caves are opened daily from 10am until 4pm.
2. Botanic Gardens
Ad. Article continues below.
Set on 31 hectares within the Gold Coast, the Regional Botanic Gardens has endless views of the Gold Coast Hinterlands. There are rose gardens, mangroves and walking trails to explore.
3. Mount Bithongabel
Set in Lamington National Park, Mount Bithongabel is another great option for trekkers. The area is part of the Gondwana Rainforest and is a World Heritage Area.
Ad. Article continues below.
4. Hinze Dam
Build in 1976, the Hinze Dam isn't just provide flood mitigation to the Gold Coast, the catchment area is also a recreational area for people who want to go for a dip, a swim, or do some fishing. There are also picnic areas if you want to make a day out of the visit.
5. Whale watching
Ad. Article continues below.
Humpback whales make their way past the Gold Coast during May and November each year and locals say that love to interact with an audience. So plan your trip around the humpback migration and get up close and personal with these giants of the sea.
6. Sanctuary Cove Golf
Ad. Article continues below.
You don't have to be a golfer to enjoy a day out on the green in Sanctuary Cove. The Country Club is open to the public and includes a gym, tennis courts, sauna facilities and a pool.
7. Gold Coast City Gallery
Ad. Article continues below.
If you want to get a little bit cultural while you're in the Gold Coast (and no, getting a photo with a meter maid is not considered cultural) then a trip to the Gold Coast City Gallery is in order. Not only is it one of the most prominent galleries in the area, but there are many exhibitions to take your pick from. There are also music events, comedy shows and even a café if you're feeling hungry.
Do you have any other tips for things to see and do in the Gold Coast? Let us know in the comments section below.