What to do on a trip to Kangaroo Island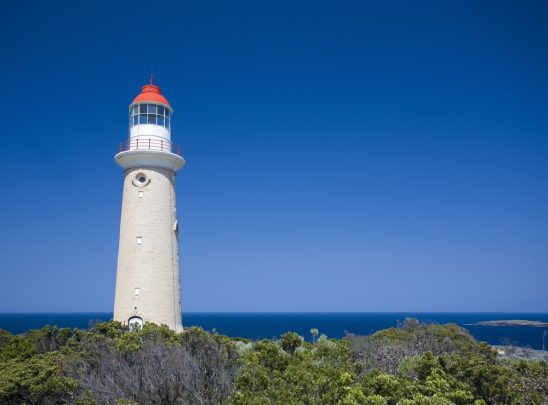 Found off the coast of Adelaide, Kangaroo Island is Australia's third-largest island (after Tasmania and Melville Island). More than a third of the area is a protected nature reserve, meaning many native animals call the area home, including kangaroos, penguins, koalas and sea lions. But whether it's the wildlife or the natural landscapes that are the reason for your visit, or perhaps some cultural history, there's so much to see and do on this island getaway.
Read more: Great Australian getaways for animal lovers
1. Remarkable Rocks
Ad. Article continues below.
More than 500 million years of rain, wind and erosion have resulted in the formation of the Remarkable Rocks in the Flinders Chase National Park. Visit the rocks in the early evening or at sunrise if you want to capture some striking images of this site.
2. Prospect Hill
Ad. Article continues below.
For a bird's eye view of Kangaroo Island, then you'll want to take a walk up to Prospect Hill. It is a quick stroll up a series of steps and isn't too strenuous, but it's worth the walk for the near-360 views. 
3. Little Sahara
If you're feeling adventurous, or just want to feel like you're deep in desert, then it's worth making a stop at Little Sahara. Grab a toboggan and go for a ride down the dunes, or simply watch as other courageous people give it a go.
Ad. Article continues below.
4. Seal Bay Conservation Park
Sea lions have reportedly been found in this area for thousands of years and has became a real drawcard for travellers visiting the area. There is wheelchair access as well as a variety of viewing platforms where people can come to see the 14,700-strong seal population.
5. Kelly Hill Caves
Ad. Article continues below.
Guided tours are offered throughout the Kelly Hill Conservation Park caves. Your guide will point out stalactites, stalagmites and you'll wind through a complex systems of caves. Pop on your helmet, turn on your torch and weave through this ancient underground system.
6. Cape du Couedic Lighthouse
Ad. Article continues below.
Found in the Flinders Chase National Park, the Cape du Couedic Lighthouse was built in 1909 and is one of the first lighthouses to be built in South Australia. It's now used as a museum, while a nearby cottage is used as a romantic accommodation option.
7. Admirals Arch
Ad. Article continues below.
Located at Cape du Couedic in Flinders Chase National Park, Admirals Arch is a spectacular-looking rock formation which can be viewed from easily accessed platforms and boardwalks. Keep an eye out for seals who frequent the area during breeding season. Don't forget your camera!
8. Lucky Bay
And then of course there is Lucky Bay, which is known for the population of kangaroos that like to get up close and personal with people on the beach. 
Have you been to Kangaroo Island in South Australia? What else is there to see and do? Let us know in the comments section below.