The world's safest destination revealed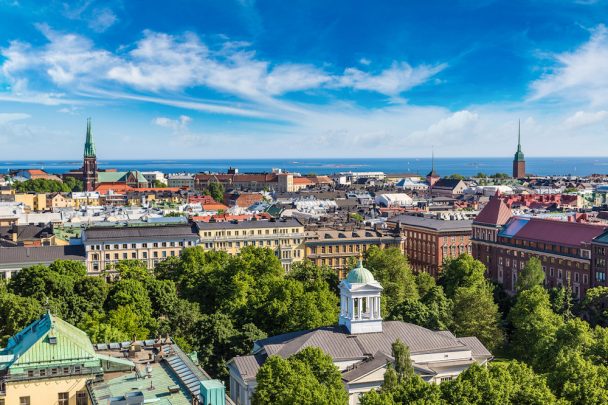 Evidence that terrorism in Europe has done little to unnerve travellers, Finland has topped the charts as the safest country in the world.
The World Economic Forum, an international not-for-profit organisation committed to improving the state of the world, released the findings in its annual Travel and Tourism Competitiveness Index (TTCI) report.
The report gives an in-depth analysis of the travel and tourism competitiveness of 136 economies around the globe. 
Read more: Why Scandinavia should be on your bucket list
More than just the place to go to see the northern lights, Finland beat 135 other countries to the title of the safest and most secure country in the world. In the past year, 2.6 million people visited Finland compared to Australia, which had 7.5 million visitors.
Ad. Article continues below.
Finland was also ranked fifth in the world for environmental sustainability, showing its incredible determination to keep Finland beautiful and improve it's green footprint within the travel industry. It was also given a fourth-place ranking for its efforts in sustainability in tourism.
Australia ranked 22nd for safety and security and 38th for environmental sustainability.
Read more: The happiest country in the world revealed
Our neighbours across the ditch came in at number 13 for safety and security, and New Zealand are way ahead of us in their environmental sustainability as well – ranking in at 19.
It's clear Australia has a bit of work to do to catch up on both fronts, but overall, the report painted a positive outlook for the travel industry. 
Ad. Article continues below.
"The industry continues to be a force for good, providing unique opportunities for developing and emerging nations to move up the value chain," the report said.
Every country is granted a Travel and Tourism Competitive Index in the report. Here are the best overall performers out of 136 countries:
1. Spain
2. France
3. Germany
4. Japan
5. United Kingdom
6. United States
7. Australia
8. Italy
9. Canada
10. Switzerland
The report also featured findings from the head honchos at VISA that Baby Boomers are racking up passport stamps like never before, stating that globe-trotting over-60s' love for travel will only increase with technology. 
That's a finding we tend to agree with after seeing all of the tech-savvy travellers in our community!
Is Finland on your bucket list? Let us know in the comments below.