The Travel at 60 community's tips for overcoming a language barrier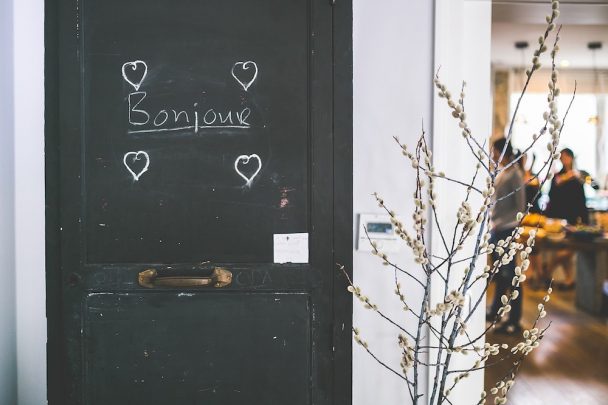 If you're travelling to a country that doesn't speak English, the language barrier can make things difficult if you get lost, need to explain something to an official or even order food at a restaurant. While it can be frustrating at times, it's nothing to get in a huff about. After all, our diversity of languages is something that makes humans so interesting. So, take the Travel at 60 community's advice for how to overcome the language barrier and have a good time communicating with someone you wouldn't normally have the chance to.
1. Learn a few basic words
It's always a good idea to learn the basics of another language before going to a country where it's spoken. But, no matter how hard we try, we don't always succeed.
Judy says: "It helps to learn a few basic words but there are pitfalls. The Indonesian word for coconut is kelapa and water (confusingly for us) is 'air'. When I asked for coconut water I said 'air kepala'. The strange looks make me realise I had asked for water from the head. Kelapa, not kepala."
Ad. Article continues below.
Sheena says: "I love learning a bit of the language wherever I'm going. I think it shows respect for the people and country you're visiting and is a big part of the experience for me. I find that if you fail to get your message across, the locals will usually step in to help you. I'm a Duolingo and Memrise girl. I also have Google Translate for when all else fails! We've had some great laughs with mistranslations and wouldn't miss those for all the world! I'd say, just have a go and don't be embarrassed."
Read more: Save money while travelling by avoiding this type of restaurant
2. Use sign language
If you're failing to get your point across, try and communicate non-verbally. If you're after directions to the airport, try and gesture a plane taking off. Another good idea is to keep a pen and paper on you so that you can draw what you are talking about, and the person you are trying to ask advice from can draw in return.
Ann says: "The language barrier is never a problem as I use sign language. Not regular sign language, just wave my arms around. Always works. Lost kiwi, give me a straw etcetera LOL."
Ad. Article continues below.
3. Ask younger people
Younger generations are more likely to speak English in non-English speaking countries than their older counterparts, as English is taught in a lot of schools nowadays.
Janet says: "Always ask younger people as they all seem to be able to speak some English. Found Germany a problem until I started doing this."
Claire says: "Before going to Vietnam we practised for weeks on basic phrases. Kids only start learning English in grade six. The only places in Europe we had trouble was Slovenia and Greece. Most countries have English as a second language."
Read more: The handy safety feature on your camera you're probably not using
Ad. Article continues below.
4. Just give it a go (people will help you)
People tend to appreciate you at least giving their language a go, so are more likely to help you if you attempt to speak it rather than just rattle off sentences in English at them. The worst thing that can happen is that they walk away and you move on to someone kinder.
Robyn says: "In France I drew on my schoolgirl French and battled through. They do appreciate it when you at least give it a go."
Karen says: "When we were in Malaysia last week the lady we spoke to couldn't speak English, so she took us to someone who could so it wasn't a problem."
5. Use technology to help you
Ad. Article continues below.
There are plenty of easy-to-use apps out there that can teach you the fundamentals of a language before you go. But, if you're already overseas, use Google Translate to get you out of a sticky situation. If you have access to the internet, you can just type in the English version of what you want to say and it will translate it into your desired language. If that's not for you, there's nothing wrong with a good old-fashioned pocket phrasebook.
Kathryn says on the language barrier: "It's called Google Translate…"
Merlin says: "I always learn at least a few basic words in the language of the country I am travelling to – it shows respect to the country and helps expand my brain and keep it working. For anything else, there are now wonderful phone apps that can be used."
And remember, don't be afraid to make a fool of yourself – you'll probably never see the person you're 'talking' to again! 
Do you have any more tips? Let us know in the comments.