The spectacular holiday destination paying visitors to come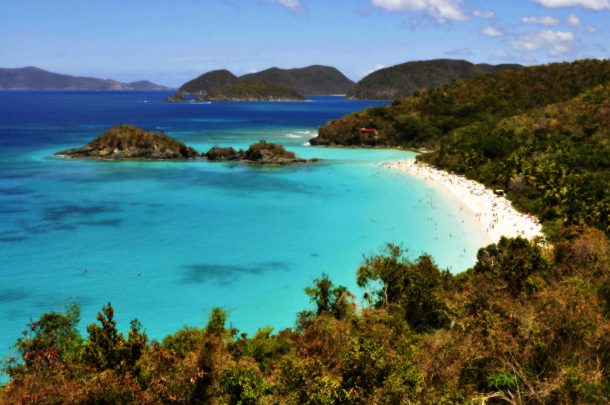 If ever you needed an excuse to visit the sun-kissed shores that make up the United States Virgin Islands this could be it, with holidaymakers being treated to a bonus just for visiting in 2017: a US$300 voucher (A$415).
Launched as part of the promotion for the 100th anniversary of 'Transfer Day', when the islands were handed over to the US by Denmark for a tidy sum of US$25 million, if you book to stay for more than three nights between January 2 and December 31, 2017 using the official tourism website visitusvi.com then you can claim your voucher.
Ad. Article continues below.
Transfer Day is celebrated every year on March 31.
If you visit during that month, you'll find locals marking the occasion with brass band parades and eating traditional dishes that date back to the Danish rule, including 'red grout' — a cinnamon-spiced guava that happens to be a favourite.
It's also said that travellers will be treated to a 'Commemorative Centennial Souvenir', but the details as to what that might be are a mystery.
Ad. Article continues below.
The US Virgin Islands boast a range of historical and cultural activities, so there's no shortage of ways you can spend that cash in your pocket.
Would an incentive like this encourage you to visit any location? Have you been to the US Virgin Islands? Share your experience with us.