The one thing anyone going on a beach holiday needs to know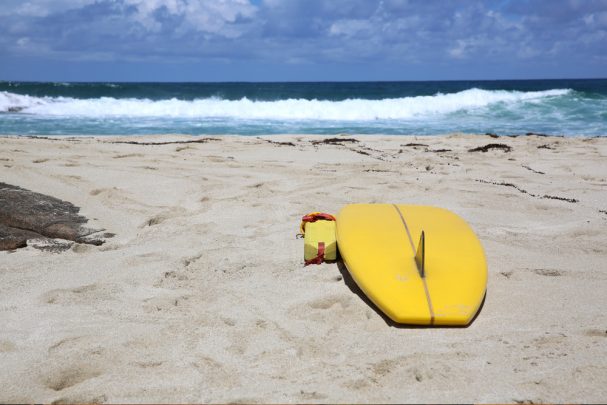 A beautiful trip to the beach is supposed to be stress-free and beautiful. However, many beachgoers over the holiday season proved that if safety is not a priority in our waters than the day out could be dangerous and potentially deadly.
New research shows that 70 per cent of Australians think they can correctly identify a rip, but actually can't. This mistake claims on average 20 lives per year and has caused the drowning numbers on Australian beaches to reach an alarming level.
Surf Live Saving Australia (SLSA) has reported that over the 2015-2016 period drowning deaths on our coastlines has risen by 24 per cent. In a survey by SLSA, 1,400 Australians were asked if they could identify a rip. Of the men surveyed, 70 per cent said that they could identify a rip while 50-percent of women claimed that they could. Sadly, only one in three of all surveyed could correctly identify one.
On any given day there are an estimated 17,000 rips on Australian beaches and any one of them can quickly take a person out to sea. Risk and Safety Manager for the SLSA, Shane Daw told news.com.au, "There is a definite overconfidence. A lot of people said they know they should swim between the flags but don't believe it applies to them."
Daw spoke about the rising number of drownings, adding: "During the Christmas-New Year period the number of drowning deaths around the country have just been extreme".
Ad. Article continues below.
"We haven't seen this sort of number in this time period in at least a decade, it is rather extreme, and what we do know is males are still over-represented."
The advice is simple from SLSA, learn what a rip is and swim between the flags. Mr Daw stated, "But if they won't do that, secondly, they need to learn what a rip is so if they do go to a beach, they can minimise the risk.
"This is also vital if should they be in a location where there is not a patrolled area."
SLSA also released a short video on how to spot a rip current.
Do you think that you could spot a rip?  Have you ever been caught in a rip?