The most luxurious way to explore the Kimberley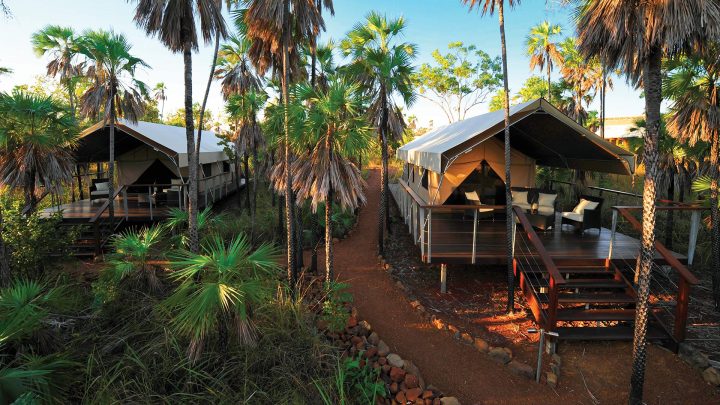 A wilderness that has been described as one of the most pristine and untouched corners of the globe is right at our doorstep.
With a 40,000 year-long ancestral history, the Kimberley is a region that is an integral part of Australia's cultural identity, but remains a place that few travellers have been lucky enough to witness themselves.
It's that sense of remoteness that makes the area as captivating as it is untouched. 
Located in the north-west corner of the country, and with the Indian Ocean and Timor Sea to the north and west, the Kimberley is one of Australia most precious biodiverse hotspots.
In a region that is three-times the size of England, you'd be forgiven for thinking you couldn't access everything there is to see and do in just one trip, but thanks to established tour group, Outback Spirit, you'll see the most inspiring outback landscape in absolute luxury and comfort.
Ad. Article continues below.
Outback Spirit have created an exclusive selection of luxury tours of the area, serviced by a network of safari camps and lodges, allowing travellers to immerse themselves in the Kimberley landscapes in comfort and luxury without losing their sense of adventure.
Allow Outback Spirit to guide you through Australia's Kimberley region. Click here to learn more about their luxury outback tours – and book before 30 December 2016 for early bird savings of up to $2,000 per couple! Find out more.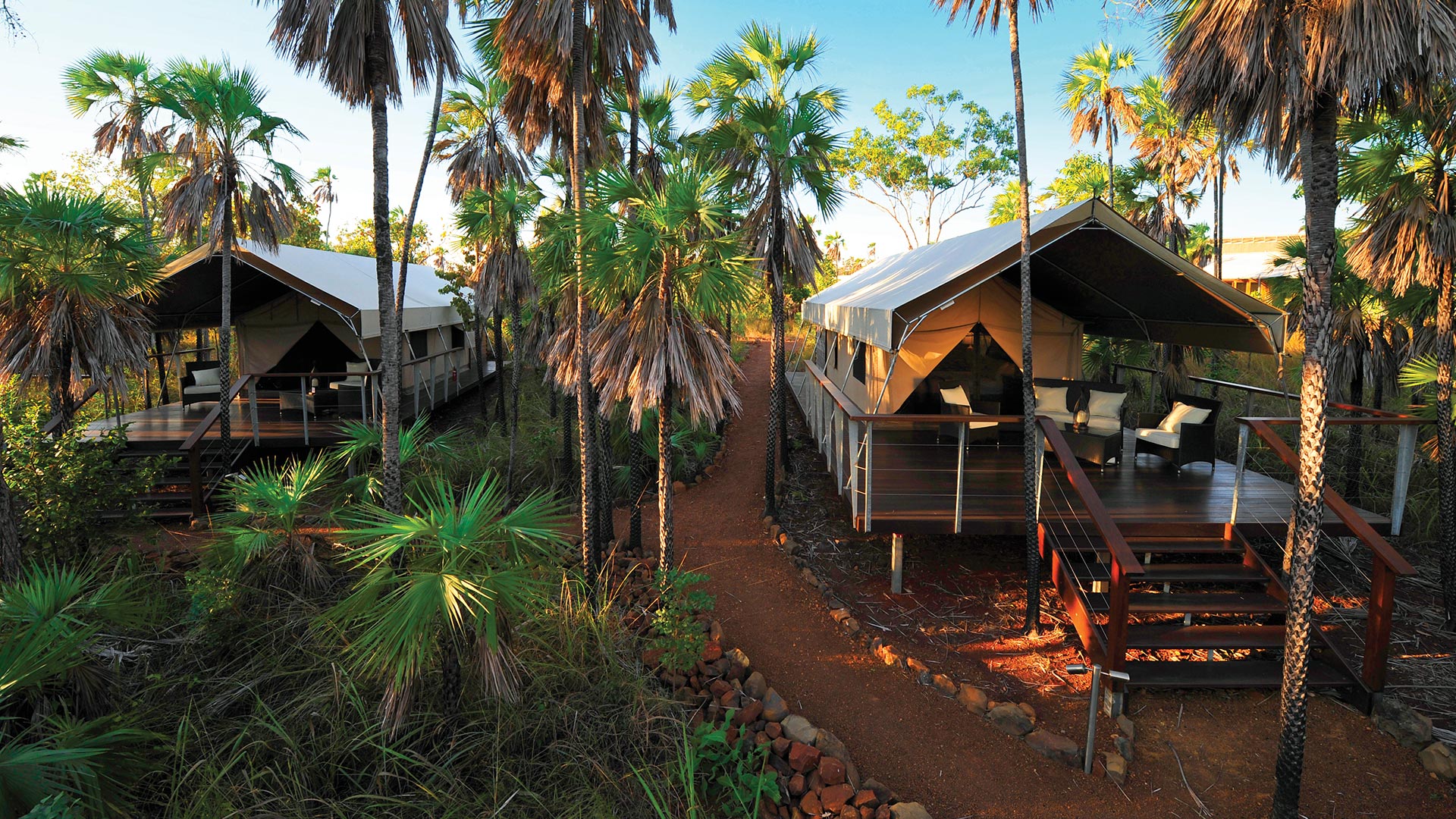 Ngauwudu Safari Camp
Ad. Article continues below.
The most luxurious permanent safari lodges in the Kimberley is the Ngauwudu camp, which was built in 2011. The $4 million luxury suites have private bathrooms, gourmet dining facilities, a swimming area surrounded by palm trees, and an outback setting that will make you feel like you have stepped back in time.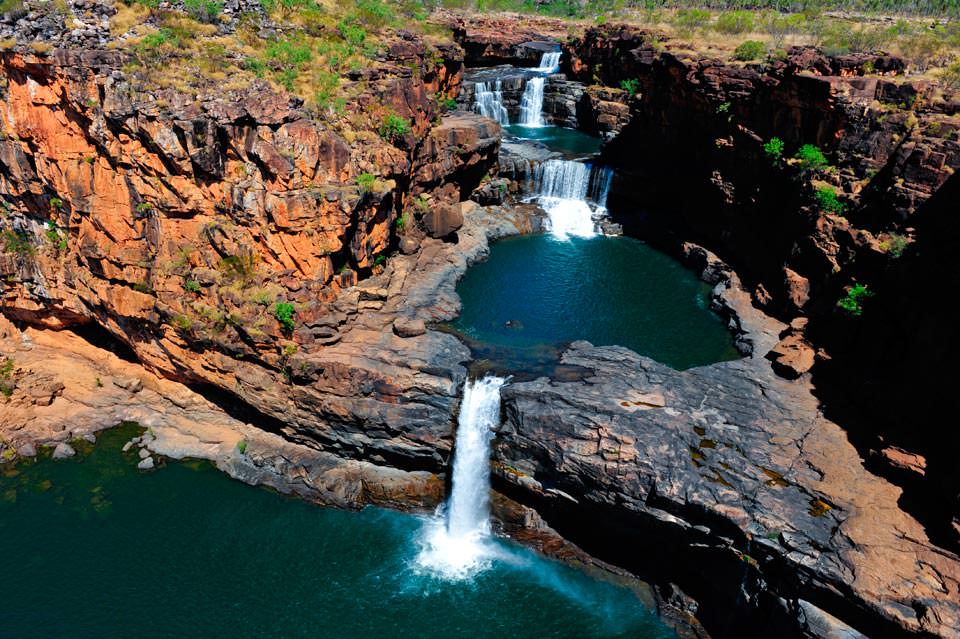 Mitchell Falls by Helicopter
One of the most spectacular natural wonders of the Kimberley region is Mitchell Falls, and with Outback Spirit you will not simply gaze at the falls from afar, but soak up the view from a scenic helicopter ride, giving you real insight into the breadth of Australia's unique wilderness.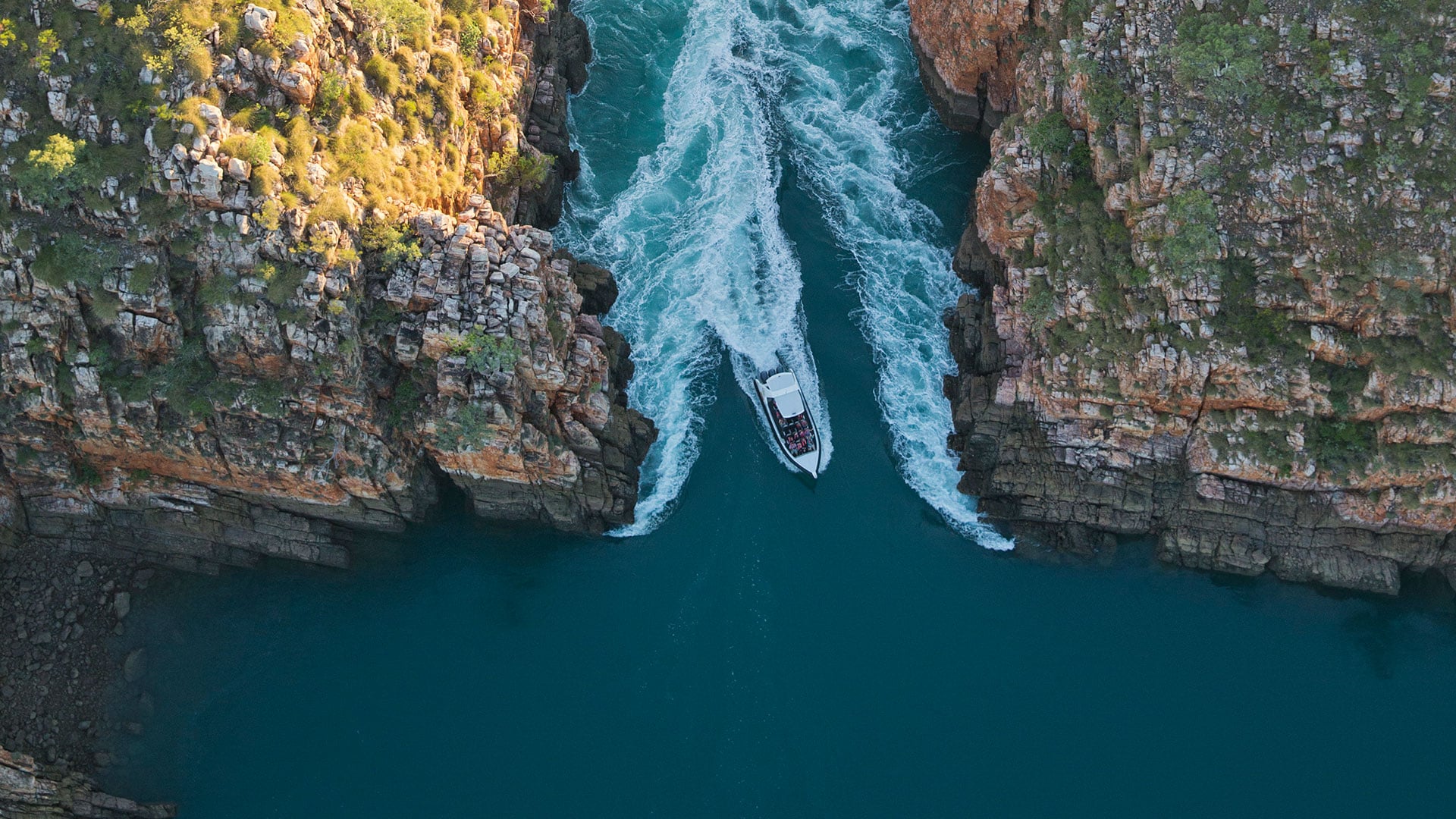 Ad. Article continues below.
Horizontal Falls Seaplane and Jet-Boat Adventure
Described as "one of the greatest natural wonders of the world" by naturalist and environmental campaigner Sir David Attenborough, the Horizontal Falls lie deep within Talbot Bay in the Buccaneer Archipelago. Receiving their name from the second-largest tides in the world that hit the narrow coastal gorges and create a horizontal waterfall effect, the Horizontal Falls are a sight to behold. You'll be privy to the view during your 50-minute seaplane flight, where you'll also fly across the Buccaneer Archipelago, Cape Leveque, Beagle Bay and Cable Beach.
El Questro Wilderness Park
In the east of the Kimberley is one of the most well-renowned wilderness parks that was first owned in 1903 as a cattle station, but was unsuccessful due to the rocky and rugged landscape. After changing ownership several times, the property eventually came to new owners Will and Celia Burrel in 1991 when they saw potential in the grounds that had fallen on hard times. Now there are several luxury cabin and camping accommodation options to enjoy.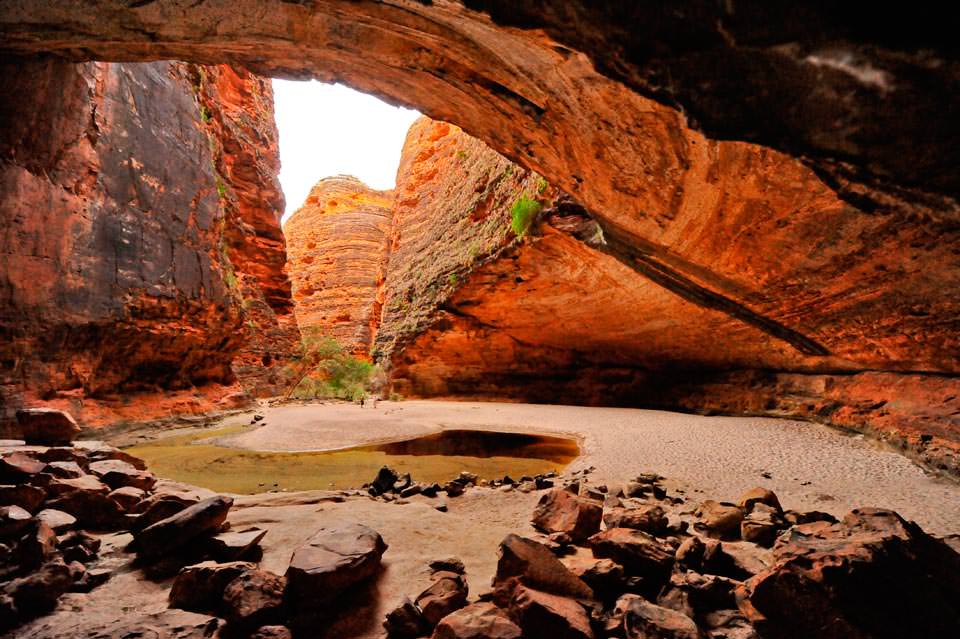 Ad. Article continues below.
National Parks
But the real majesty of the Kimberley is in the National Parks, of which there are many. Purnululu National Park is one of them and was World Heritage Listed in 2004. Keep an eye out for the orange and black beehive domes that can be found in the area, as well as Piccaninny Creek, Cathedral Gorge and Echidna Chasm before making your way to Bellburn Safari Lodge.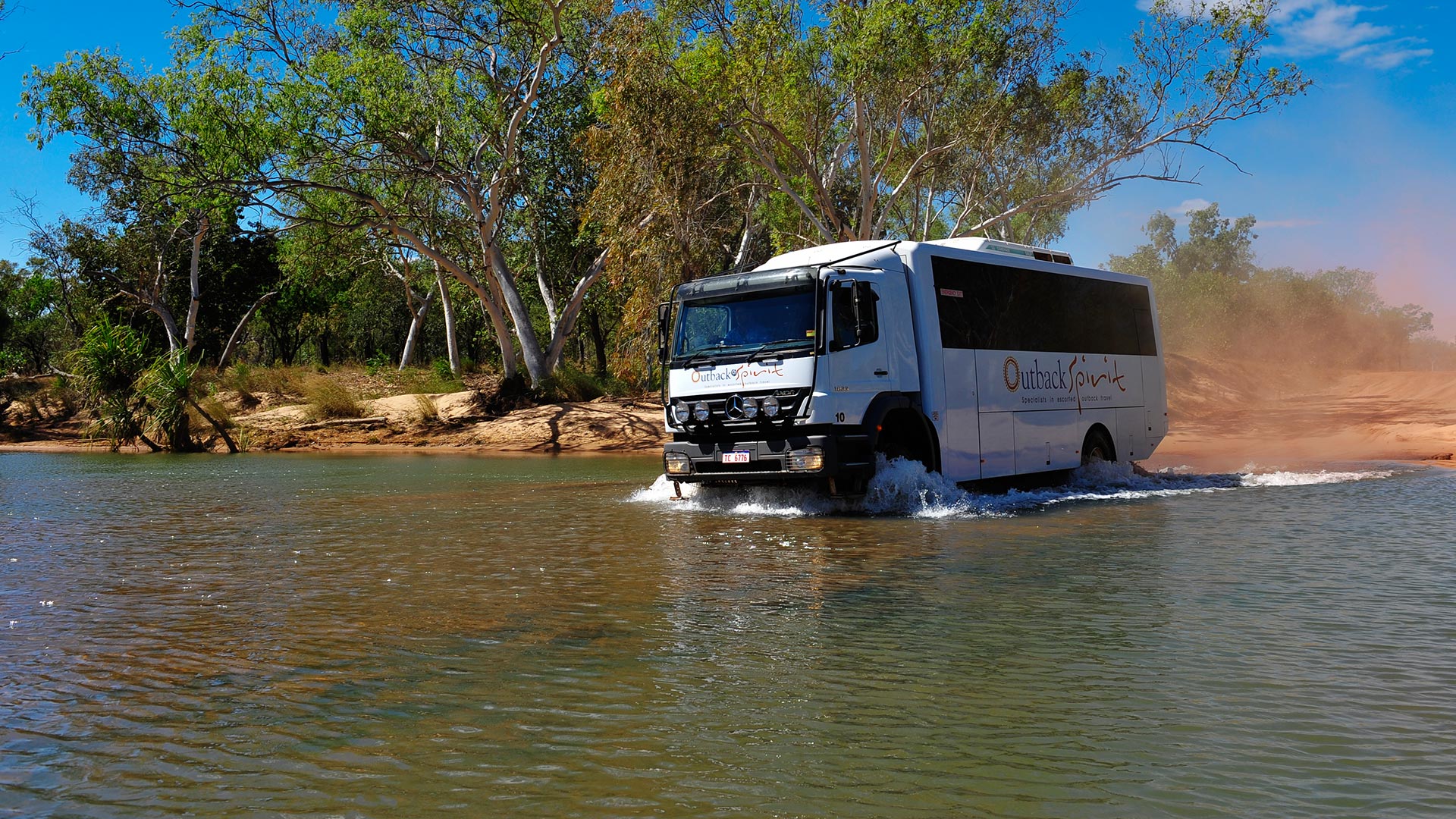 If luxury and outback adventure are on your bucket list, then be sure to explore Australia's wilderness in the Kimberley region with Outback Spirit. Click here for more information – and book by 30 December 2016 for huge early bird savings of up to $2,000 per couple!