The Lao People's Democratic Republic: Please Don't Rush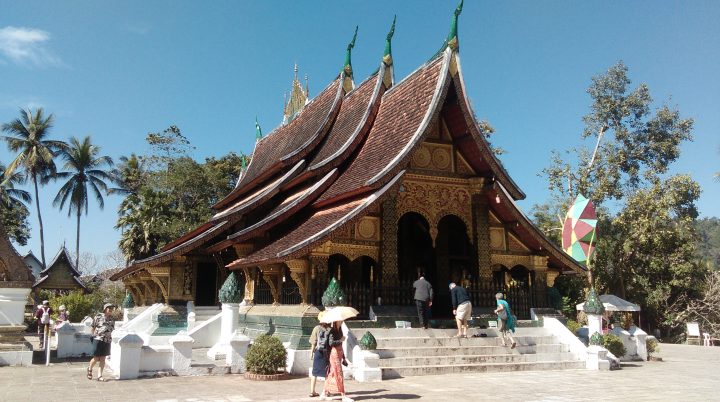 Laos is a small land-locked country sandwiched between Vietnam, Thailand, China, Cambodia and Myanmar. It's perhaps one of the least visited places in South East Asia and I have just spent the past month there.
If you are looking for some peace or escape from all the ever-worsening global turmoil, consider Lao People's Democratic Republic  or  "Please Don't Rush" as the locals constantly reminded me.
With only six million inhabitants and relatively few tourists, Laos is all about beautiful nature, organic farming, mountains, countless rivers, streams and spectacular waterfalls. A truly "road less travelled" destination.
A Laotian wise man once said: "why are you the one with the watch yet I am the one who has all the time?"  Things are not the same here in Laos as back home so you will have no choice but to embrace the gentle pace of life here, so be prepared. Laotians are a stress-free and patient people. They have little comprehension of road rage and other manifestations of the impatience often afflicting western societies.  Here you could walk down the middle of a street and the traffic would politely and slowly go around you without a passing thought.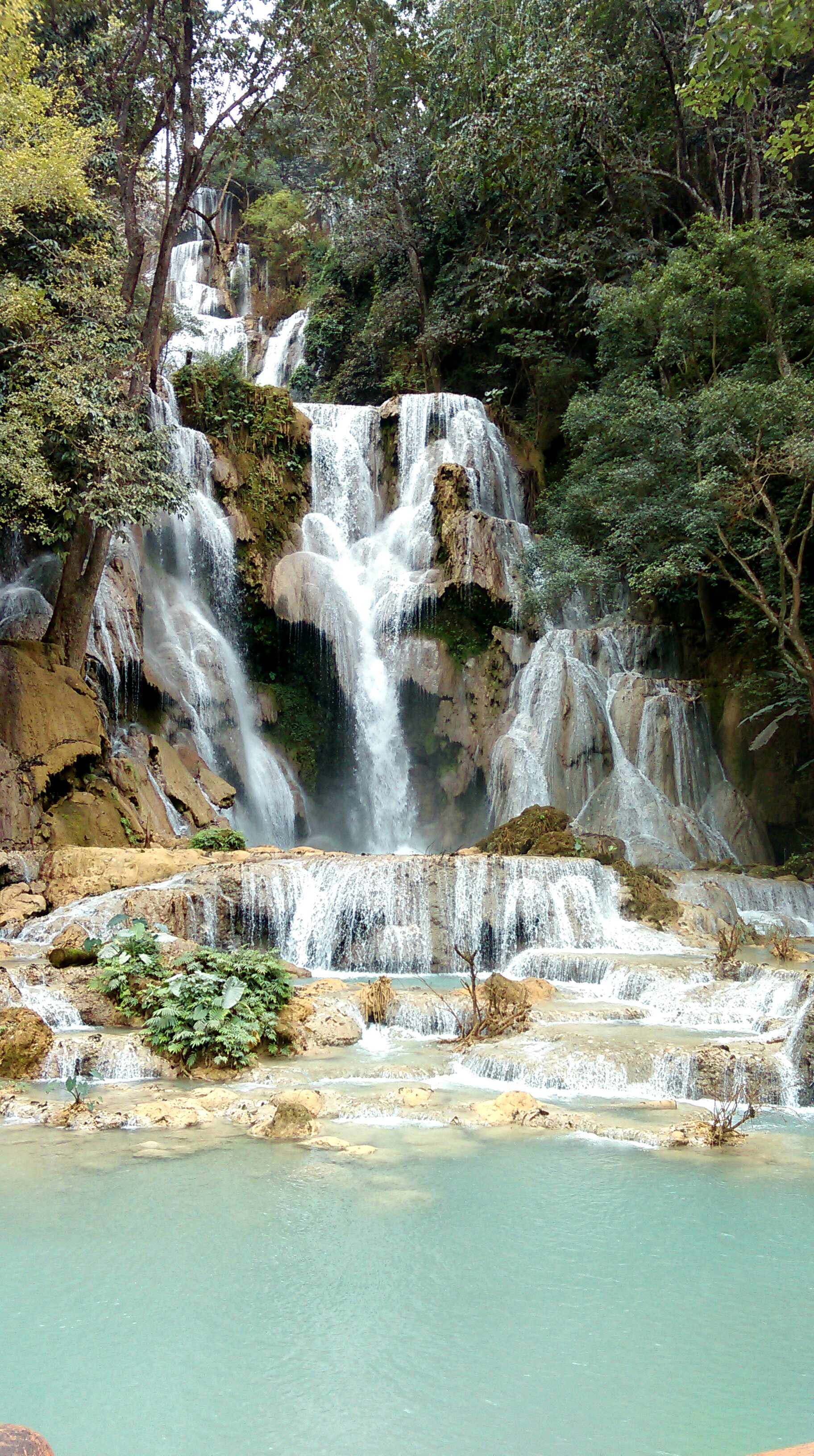 Ad. Article continues below.
This collective peaceful mindset could have something to do with the strong Buddhist traditions and beliefs that are taken seriously in Laos.
I based myself in Luang Prabang in the north of the country. Luang Prabang has a population of around 50,000 and is home to over 30 magnificent Buddhist temples and hundreds of saffron-robed monks.
Every morning at dawn, hundreds of these monks parade through the town's main streets collecting their daily alms (food offerings) from devotees and curious tourists. This ageless custom is truly a remarkable and uplifting event.
Laos was not always a peaceful place, though, as between 1964 – 73, at the height of Laos' Secret War, a proxy war between the US and the Soviet Empire, in which two million tonnes of ordnance was dropped on this tiny nation. That equates to 580,000 bombing mission, or one plane-load every eight minutes 24 hours a day for nine years – making Laos the most heavily bombed country per capita, in history.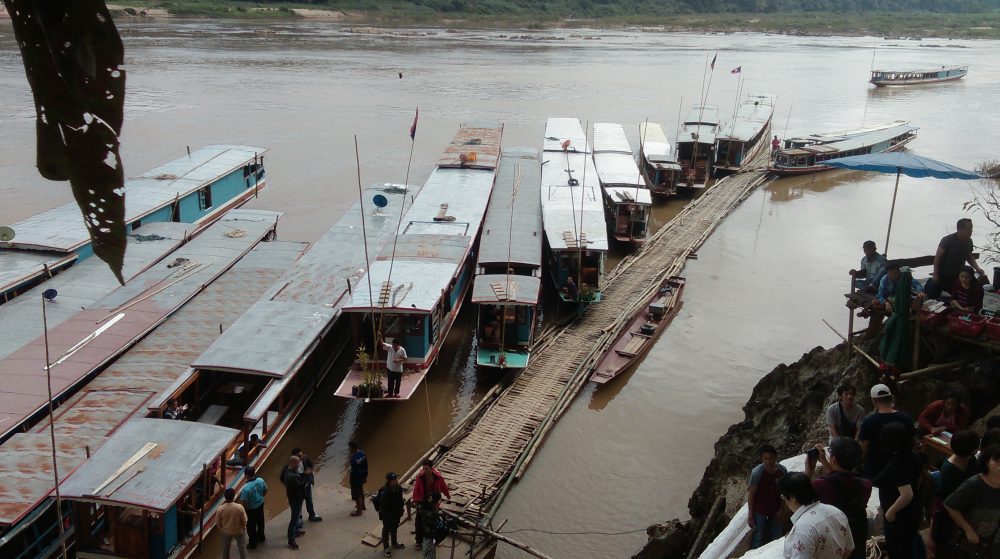 Ad. Article continues below.
Luang Prabang is sited on a small slither of land around three kilometres long and less than a kilometre wide at the confluence of two rivers – the Mekong and the Khan. It is encircled by mountains. Luang Prabang is also a World Heritage Listed Town because of all the wonderfully preserved local and French-style buildings and the extraordinary Buddhist Temples, some over 500 years old. It looks like a 19th century exotic oriental movie set. The traffic is light and it's a real delight to walk in the shade of the huge Tamarind and Poinciana trees, which line many streets.
The mighty Mekong River is a wonderful feature in Luang Prabang and you can stroll for a few kilometres along the shaded promenade which hugs the river bank. It's here that some of the largest trees I have ever seen are to be enjoyed. On one side of the promenade there are dozens of beautiful guest houses and restaurants overlooking the mighty river and on the other side of the promenade you will see dozens and dozens of river craft of all types plying the water.
All the conveniences you might expect are here: ATMs, money changers, pharmacies, hospital, tuk-tuks, taxis and excellent mobile phone coverage and fast WiFi – everywhere.
I took two river cruises up the Mekong calling into local villages and other places of interest. Expect to pay around A$15 for a day in one of their unusually-shaped cruise boats. Along the way I saw villages hugging the river bank, majestic mountains, Buddhist temples complete with saffron-robed monks waving as we cruised by. I saw elephants, water buffaloes, Buddhist statues, fisherman casting their nets, canoes full of monks and groups of children playing on the sandy shores and swimming in the shallows – and more. A highlight of one of my cruises was a visit to a secret cave housing around 4,000 Buddhist statues placed there by religious pilgrims over the past 500 years.
Ad. Article continues below.
In spite of its small size, Luang Prabang, has an international airport with regular flights from many major Asian cities. Clearing immigration and customs is seamless and you can get a one-month renewable visa at the airport for around $30 in local currency. From the airport it's only a ten minute journey into town.
You can also arrive or depart from Luang Prabang via a two-day slow boat journey on the Mekong to neighbouring Thailand. Tourists I spoke to who undertook this journey highly recommend this way of arrival, and I will enter Laos this way next time.
I plan on returning to Luang Prabang later in the year as it's perhaps my favourite destination in South East Asia.
I might even retire here.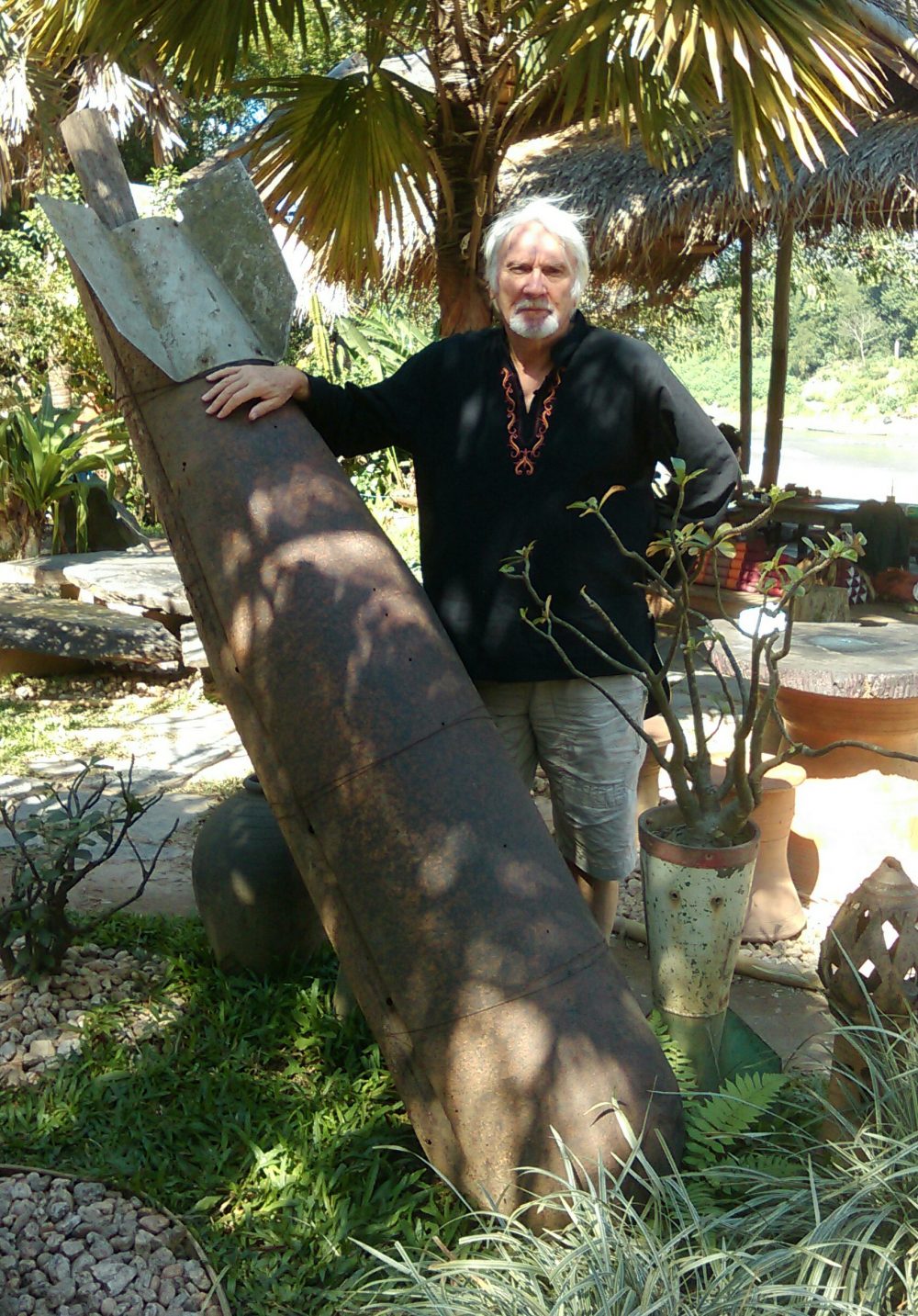 Have you spent much time in Loas? Let us know about your own experiences in the comments section below.