The Hollywood stars blown away by New Zealand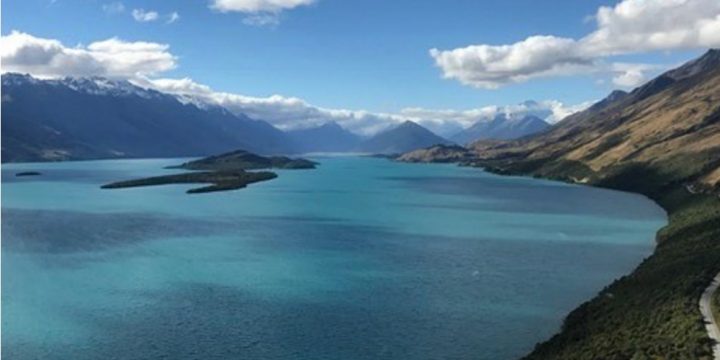 New Zealand is a popular destination for many of us who love to travel.
At some point, many of us make the trip across the ditch to enjoy everything The Land of the Long White Cloud has to offer.
But it turns out New Zealand is also a popular tourism spot for Hollywood stars – and they've absolutely fallen in love with the country!
While many of us probably associate exotic and luxurious destinations with travelling celebrities, many of them are just happy checking out all the wonderful scenery and experiences New Zealand has to offer.
Two big name Hollywood stars are in New Zealand at the moment, and they're telling the world just how much they're enjoying their time.
Ad. Article continues below.
Oprah Winfrey and actress Reese Witherspoon are in New Zealand filming a Disney movie, and they're showing tens of thousands of their fans just how beautiful the country is!
The pair have been posting gorgeous photos of some of the best scenery in the South Island, where they've been filming around the Lake Hawea area.
Oprah shared a photo of the scenery on her Instagram page on Thursday.
"Around every corner yet another breath taking view. #ilovenewzealand" she wrote.
Ad. Article continues below.
Witherspoon has also been taking plenty of photos of the landscape.
"New Zealand , why are you so magical?" she wrote alongside a photo on her Instagram account on Thursday.
Ad. Article continues below.
On Monday she posted a selfie with her co-star Mindy Kaling when she arrived in New Zealand, and told her fans what she is looking forward to doing during her trip.
"Watch out New Zealand! We're heeeeeerrrree & Ready to :
1. Hike these mtns
2. Snuggle some sheep
3. Meet awesome Kiwis" she wrote.
Ad. Article continues below.
Oprah and Witherspoon aren't the only celebrities to share their love of New Zealand during a visit.
Big Bang Theory actress Kaley Cuoco visited New Zealand with her boyfriend in December.
She described New Zealand as "incredible" on her Instagram page.
Ad. Article continues below.
Other celebrities who have fallen in love with New Zealand, according to the New Zealand Herald, include director James Cameron, country singer Shania Twain and pop star Taylor Swift.
And how could you not love New Zealand!
After all, you don't have to be a Hollywood celebrity to know just how gorgeous the scenery is.
Have you ever been to New Zealand? What was your favourite place to visit?