The holiday extra you didn't know you were missing out on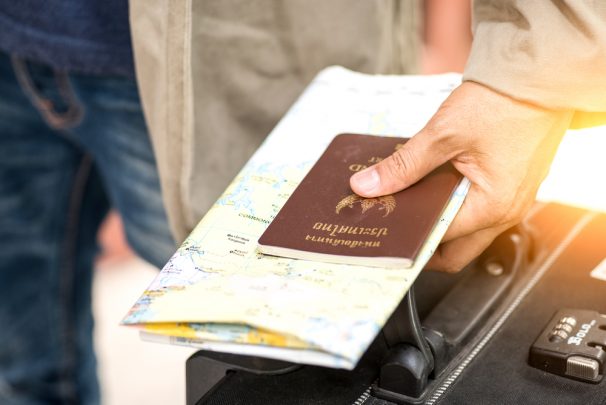 The regular travellers and globetrotters among us will know that there are many travel perks to take advantage of when it comes to planning a holiday. All you really need to do is ask, but when you don't know what advantages are out there, you've got not idea what you're missing out on.
But that's where travellers in the know can help. What if there was a way that you could get the most out of your next overseas holiday without paying an extra cent? Well, there is a way, and it includes extending your stopover.
So, instead of going straight to your holiday destination, with just a mere few hours at your connecting airport, you can actually elect to stay a little (or a lot) longer and turn your connecting flight into a whole new holiday in itself.
You only pay for one flight, but really you're getting two, along with two holiday experiences. Some of the big international airline actually promote the ability to do a long international stopover, which can be extended anywhere up to three days.
Read more: 3 airports you won't mind a layover in
Ad. Article continues below.
So, the next time you're looking for an international flight, be sure to think about where the connecting flights will take you and how you can turn one plane ticket into two very different holidays.
To organise your stopover, be sure to ask your travel agent about your travel plans and whether a stopover is available. They'll know the ins-and-outs of the airline carriers and whether the airline you'd like to fly with offers extended stopovers in the first place.
Generally, though, it's the national airline that will be making extended stopovers in their home country. For examples, a connecting Thai Airways flight in Bangkok or a Singapore Air flight in Singapore.
Airlines actually encourage passengers to take long stopovers so they can get a closer look and experience the country, rather than just passing through.
If you're thinking of taking a stopover and making the most of a free extra flight, then be sure to think of the following before you go.
Chat to your travel agent or airline while organising your tickets, they will be able to advise the best flight to take for you and your holiday needs.
Have a look online and research the airlines that offer stopovers in the area you'd like to visit.
Keep an eye out for travel deals and specials to snap yourself up a great holiday.
Have you done this before? Let us know your own experiences in the comments section below.