The funniest questions people Google about Italy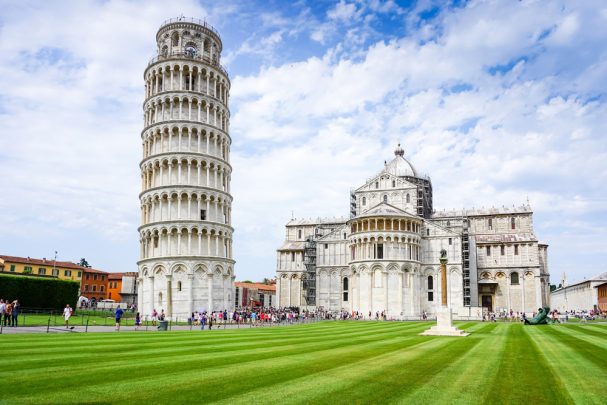 It's completely normal. Whenever we have a question about a country or a place we're visiting or a place we'd like to go, it's common for us to jump onto Google and ask it a few questions. Questions like: What's the weather like in Rome in July? How expensive is it to travel to Milan? Or, what are the best things to do in Tuscany? But some people have some very interesting curiosities and here are some of the weirdest and funniest questions people have Googled about Italy. 
Read more: 8 foods worth putting on weight for in Italy
1. Why do Italian names end in vowels?
Francesco, Giuseppe, Mario, Luigi. Ok, it looks like all Italian names really do end in vowels, so maybe that isn't such a silly question. It's not just people's names that end in vowels, either, many other Italian words do.
2. Why is Italy shaped like a boot?
Ad. Article continues below.
That comes down to tectonic plates and the slow moment of landmass over time. Fast forward millions of years and voilà! Boot-shaped country!
3. Where in Italy is the Leaning Tower of Pisa?
Uh, that would be Pisa.
4. Why are Italian drivers so bad?
According to a study by the French, 38 per cent of European divers said that the Italians are the most dangerous drivers. And the Italians didn't take offence, with 58 per cent of them actually agreeing. They put it down to narrow roads and overcrowded cities.
Ad. Article continues below.
5. Why are Italian guys so good looking?
Italian men were voted the sexiest on the planet in 2015, so it must be genetic. Hello, Al Pacino!
6. Why are Italian guys all short?
Well, that probably comes down to genetics, too. The average height of Italian men is 175cm (5'9").
Have you Googled any funny questions about Italy or other countries around the world? Let us know about them in the comments section below. When is your next trip to Italy?