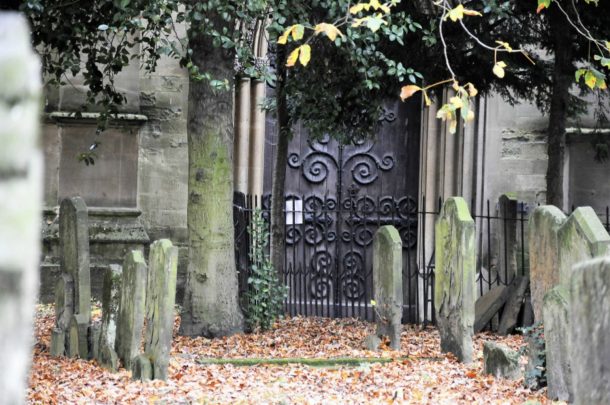 It's a hop on/hop off bus, so I hop on and find a seat. No one is around so I relax for a few minutes. Something will happen soon and it does. The driver gets back on, turns to me and says, somewhat pointedly, "What are you doing on the bus?"
"It's a hop on/hop off bus, so I hopped on." Like, hello, where were you anyway.
We chill out and organise a fare and I decide to move up to the upper open deck of the double decker classic tourist bus you can find in any major tourist town. His assistant comes up and wipes a seat for me because there's a problem. It's graveyard weather, a local expression I've picked up that so adequately describes what it's like. Dull, overcast, misty rain that takes an hour to wet you through but leaves you miserable in the meantime.
I decide to tough it out because I'll alight at one of the early stops. "Bang, bang, bang." I hear but take no notice. "Bang, bang, bang, bang."
Who's banging what I wonder, noting at the same time that the bus has moved little, in fact, not at all.
Ad. Article continues below.
"Bang, bang, bang, bang, bang." It's much more determined this time and I finally rouse myself to look over the side. There's a man I'm not familiar with and he's taking out some sort of frustration on the metal down there somewhere.
Then the driver steps onto the pavement, shaking his head. It's about then that I get curious, unfamiliar as I am with why people would wantonly hit a bus. What had happened was that the hydraulics of the door had stuck open and so all the pieces fell into place as to why it had been open in the first place and why the driver wondered how I'd gotten on; he thinking that he had shut the door.
Thus I was kicked off the bus, the driver apologising profusely and indicating that another bus was imminent, except that it was green and I had boarded a red bus originally. The green takes a different route but ultimately links up so I settle back and watch the world go by, trying to gain something of an insight as to where I should get off but Oxford is such an interesting place it's hard to know what's best.
After tasting the green pastures and fields I alight back in town with no idea where I am and without consulting my supplied map which, as it was to turn out, was a good thing because I rambled down a narrow lane towards what I perceived to be a place of interest, camera at the ready.
Watching a couple of likely lads in jodhpurs helping each other dress was certainly interesting but it was architecture that I wanted and across the road was Oriel College that I could stick my head into and get a couple of snaps but no more.
Ad. Article continues below.
A more likely candidate in the form of a classical arch and massive iron gates showed up just 50 metres further down. One was ajar so I did what any explorer should and walked through, past a uniformed man who looked like a reject from the London Tower.
A picture gallery was indicated so I made a beeline towards it, having a vision of checking out some class photography and getting ideas. Unfortunately it was all paintings but it was a worthwhile exhibition so I didn't regret paying the two pounds entry and it had an added bonus because one of the attendants told me that I was in Christ Church, arguably the most famous of all the colleges and it costs to actually get in the grounds. Apparently I'd stumbled into the area through a back gate via curiosity and she told me, in hushed tones, that if I went left out of the gallery entrance and looked like I belonged there I might get through to the inner sanctum of Christ Church and that's exactly what happened.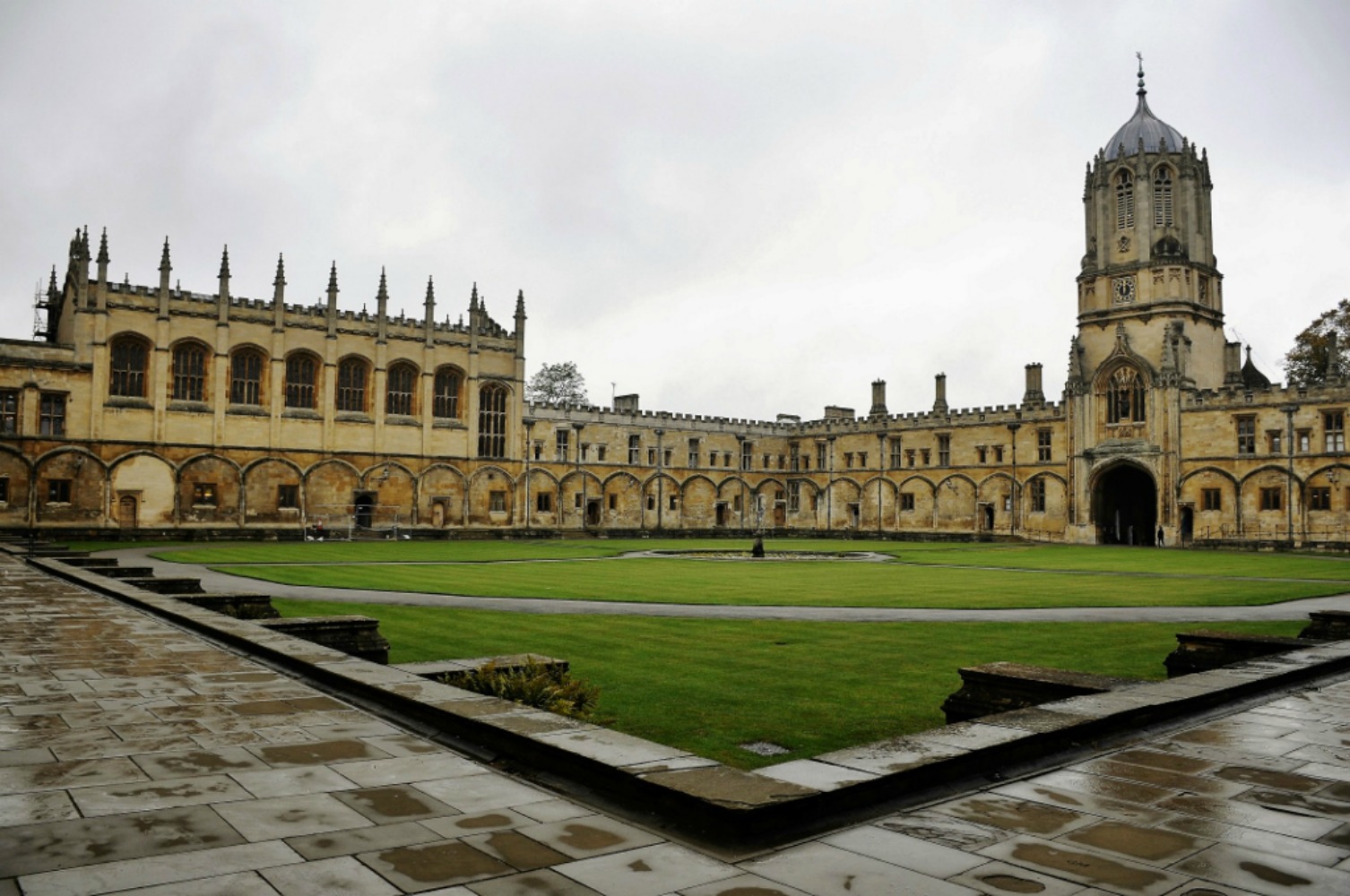 After navigating through the vast grounds past Christopher Wren's outstanding Tom Quad I stumble onto Oxford Cathedral, aka Christ Church, probably the most visited building in all of Oxford. Immediately I'm taken by its state of preservation, i.e., it's excellent and the groined ceiling is a bit of a dazzler compared to some of the plainer ones I've seen in the last week. Started by Cardinal Wolsey, it had to be finished by Henry VIII after Wolsey's fall from grace and it is the only college in the world that is a cathedral.
Ad. Article continues below.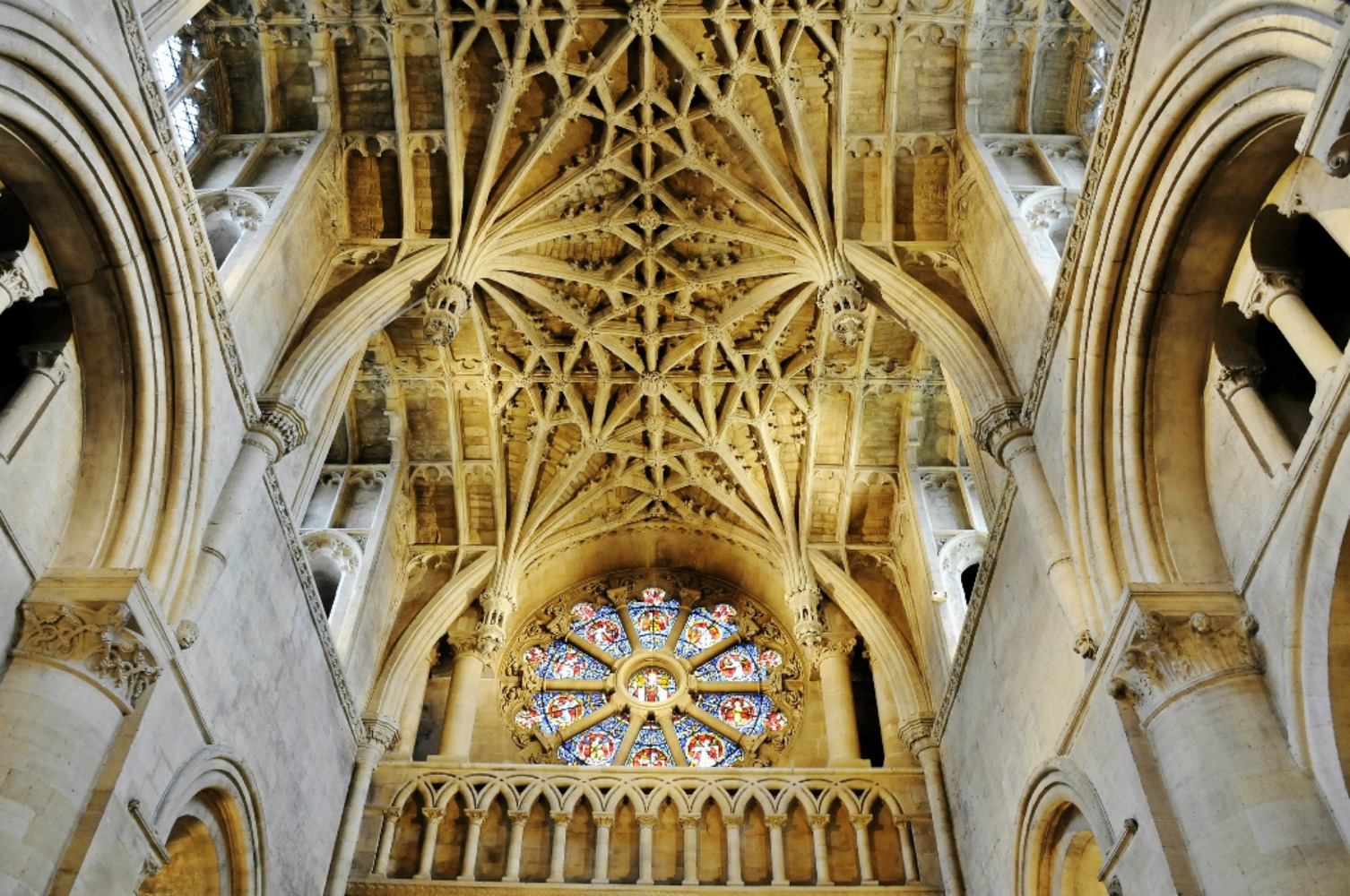 Resting places of purportedly noted people catch my eye. They've names I never heard of like Nowers and Zouch, which make them even more interesting. Here and there on the walls are ornate plaques recording the passing of other notable persons, mostly dated 16th and 17th century but one of its greatest claims to fame is that 13 prime ministers have passed through here, more than any other college. If nothing else happened today, it would have been great, but I sallied forth in search of a museum the painting lady had told me about, the Ashmolean.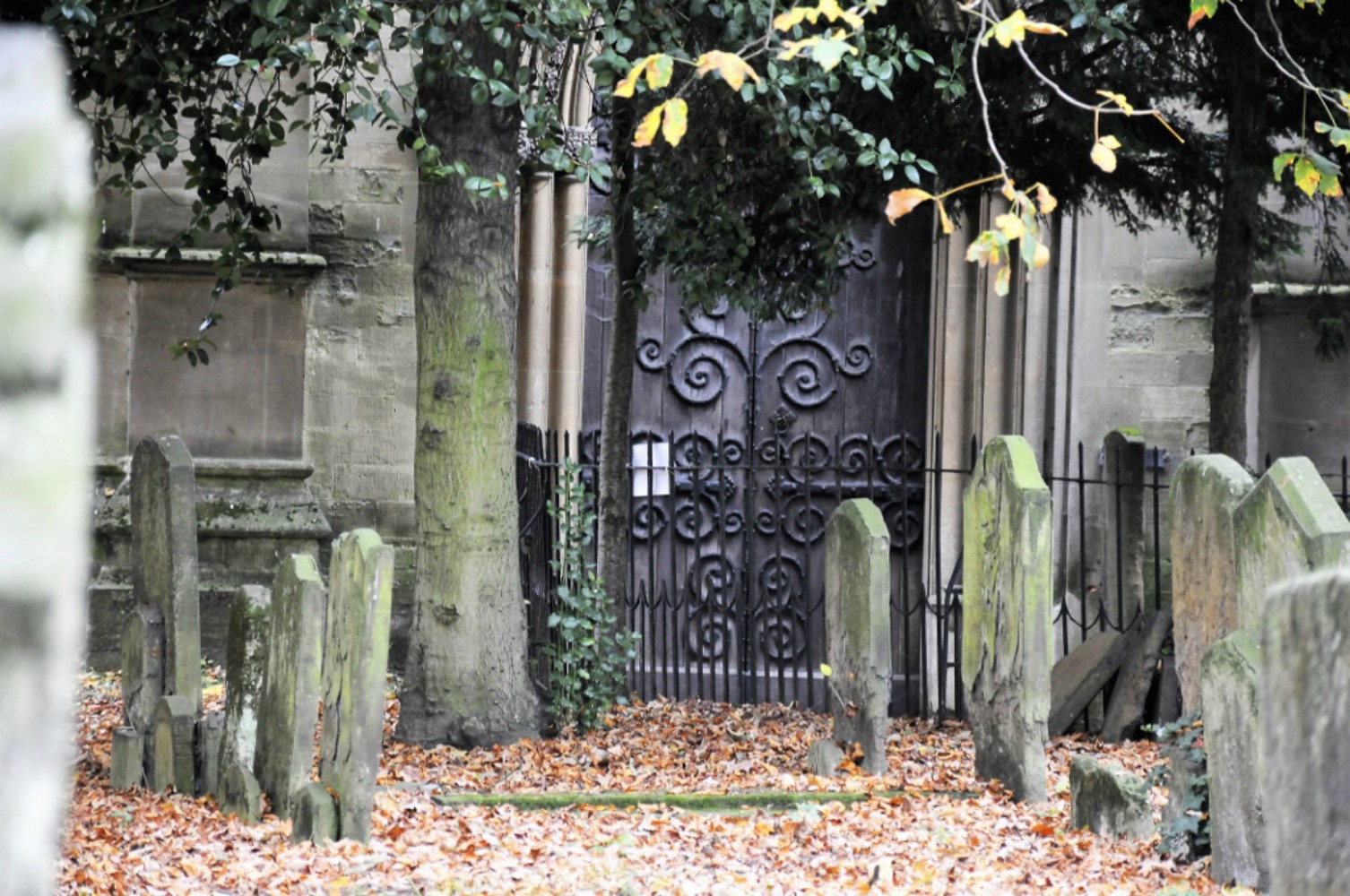 I egressed the bus near to it and sought refreshment in a tiny café, one of many in the middle of Oxford itself, before seeking out the museum via the interesting St Mary Magdalen (pronounced maudlin in the 15th century), smack in the middle of Oxford on its own little island refuge with graves all around, it reeked of character.
The museum is named after Elias Ashmole and is the world's first university museum as well one of the first overall when it opened in 1683. It was shuffled around until it found its home in the present building in the mid 19th century. Having said that, it's had around 100 million pounds spent on it in the last couple of decades and went from three floors to five.
The collection is very eclectic, very interesting and doesn't include overly much of anything but a bit of lots of subjects starting from 8,000 years ago and featuring one of the world's best displays of Chinese art. It also houses what is claimed to be "the most precious artefact of the Saxon era" the Albert Jewel.
Ad. Article continues below.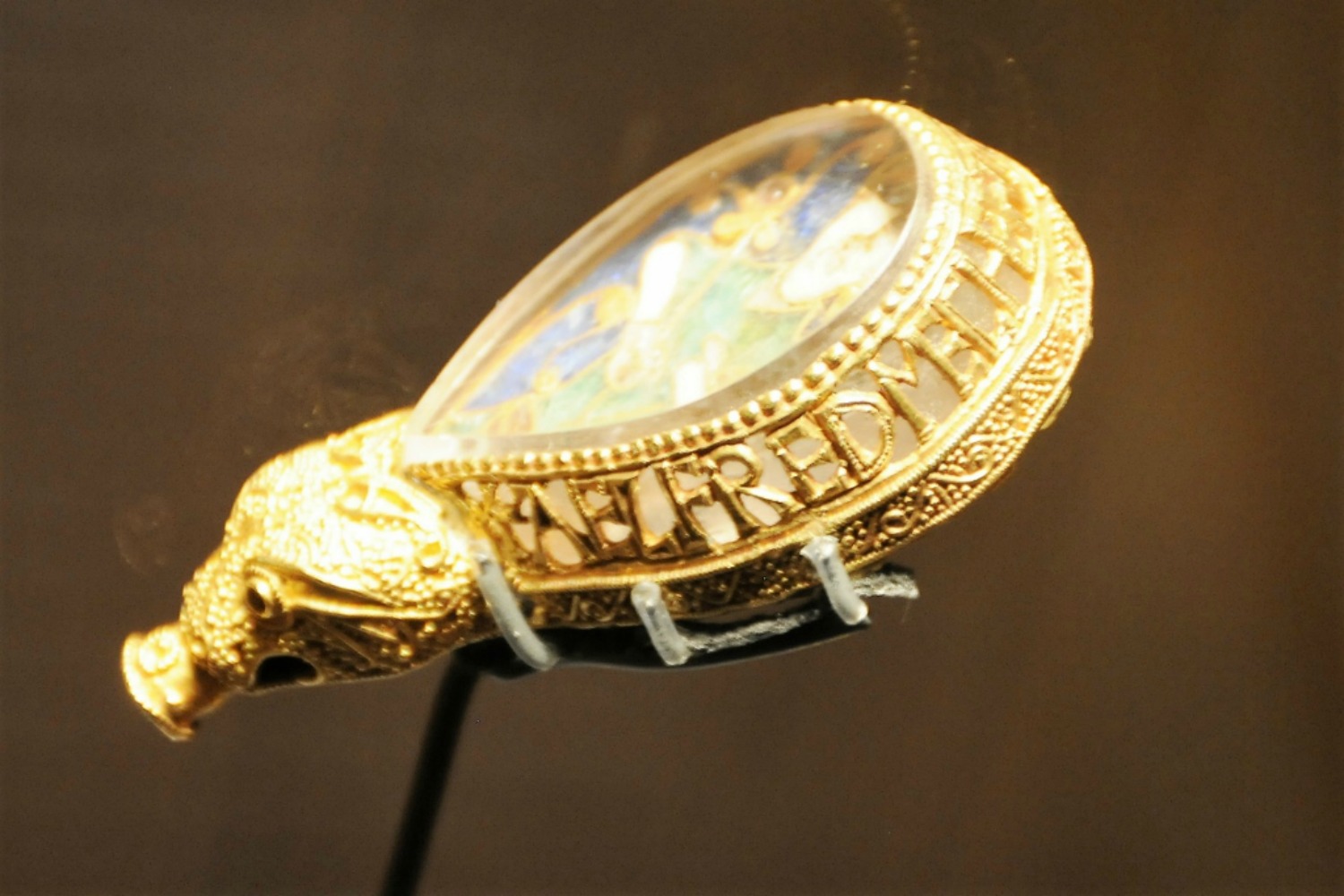 Alfred the Great, who died in 899 after battling successfully with the Danes in 878, is one of the great kings of England so anything related to him creates interest. What confounded me is that it is claimed to be one of the most popular exhibits. I only noticed it almost by chance yet, during the time I was there, perhaps 20 people walked straight past without even noticing it at all. I would boldly suggest that it's only popular amongst those who know because it's small and you have to be aware to even see it yet it represents the pinnacle of Anglo-Saxon achievement with beautiful gold filigree and the name Alfred clearly discernible. Unearthed in 1693, it was gifted to the museum in 1718.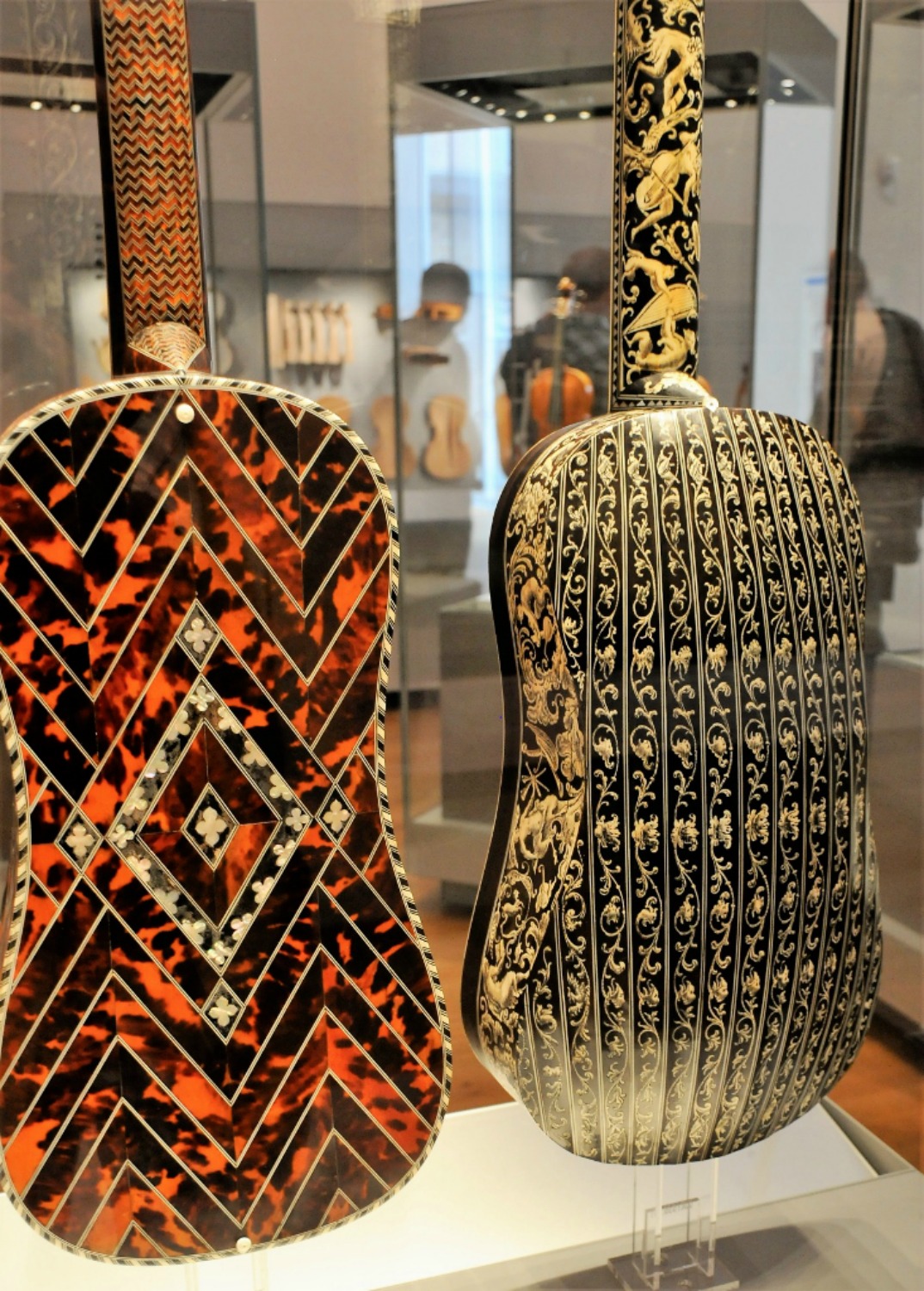 Other things I found interesting were the birdcage vases, i.e. a vase with a bird cage around the bottom section (there are only 20 known examples); also, the three Stradivarius instruments and other great stringed examples.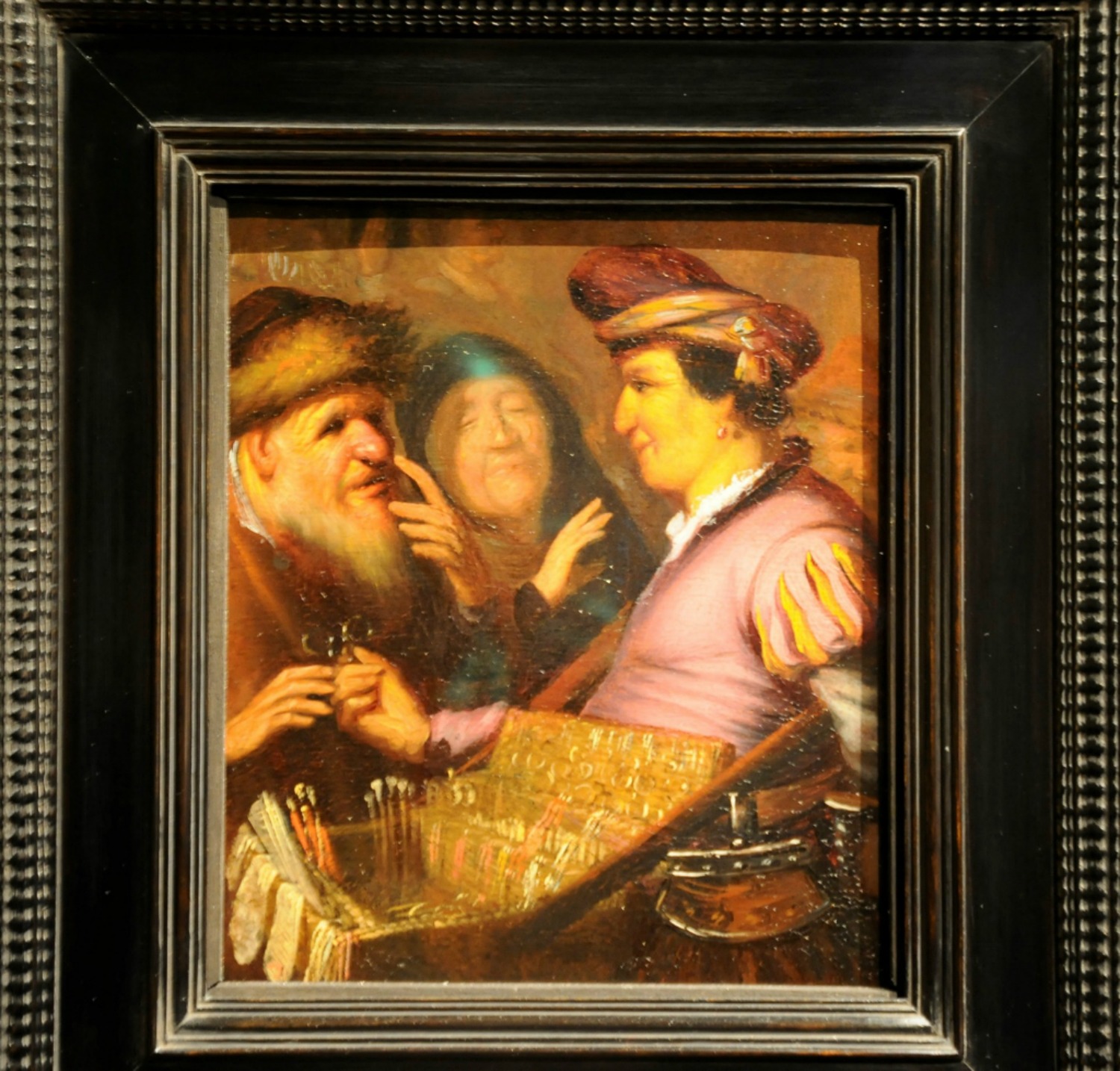 The early Rembrandt paintings and the superb Chinese silk hangings. Sadly, my legs were calling the tune and the song was "Au Revoir". It was time to depart Oxford and reflect that my friends and relations had been spot on — Oxford is definitely worthy of your time.
Have you been to Oxford? What did you think? Is it on your travel bucket list?