Watch the cruise video that will give you vertigo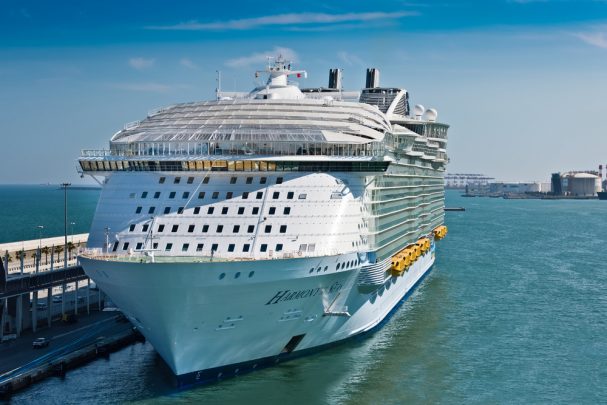 If you're afraid of heights, you might want to look away, because there's a video making the rounds on social media and it is sure to make you feel a bit queasy.
The video shows high dive performer Cesillie Carlton from cruise ship Harmony of the Seas who is seen diving off the 17ft platform.
A diver from the United States, Carlton did the impressive dive on the largest cruise liner in the world, which has a capacity of 5,479 guests at any one time.
Read more: How to get a cabin upgrade on a cruise
The video has since received more than 200,000 views on Instagram, where it was posted by acrobat and social media ambassador of Harmony of the Seas, Sydney Brown.
Ad. Article continues below.
You're likely to feel like you've got a lump in your throat as Carlton jumps and spins her way down to the small, but deep, pool of water below.
"Would you jump?" teases Brown in the caption of the video.
"Oh heck no," says one follower Caroline. Another adding: "Lady Gaga jumps off Super Bowl roof with help lol. This one does it without help on a moving boat!"
Ad. Article continues below.
Carlton, who now competes in the Red Bull cliff diving world series, says there's nothing quite like the feeling she gets during a dive.
"Doing high dives is both exhilarating, and terrifying at the same time," Carlton told Travel at 60. "You look down, and you are terrified. You hit the water, the dive goes exactly as planned it is amazing. The adrenaline rush that you feel is unexplainable."
Even harder to explain is the attention the video has received, says Carlton.
"[To say I was] surprised is an understatement. I know how amazing high diving is, I have posted videos before on my high dives, and they have never gone completely viral like this one did. It is crazy."
What do you think of this video? Did it give you vertigo? Let us know in the comments section below.