The cosiest places in Wellington to snuggle up in the cold weather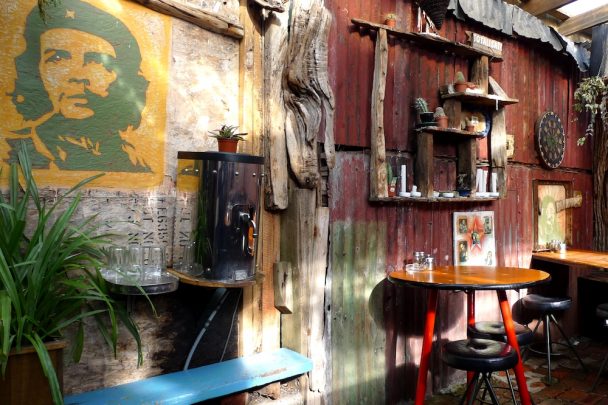 The weather's cooling down and the mercury in Wellington is dropping, but a winter in New Zealand can make for a magical travel experience. With the temperatures averaging around 10 degrees, wrap yourself up in your winter gear and after a bit of exploring, snuggle up in one of these quaint restaurants or bars for a bit of well-deserved respite.
1. The Library
A cosy retreat from the hustle and bustle of the entertainment precinct of Courtney Place is The Library. The atmosphere at The Library is moody, soulful and classy, with live jazz often playing. The bar and restaurant's name is inspired by the books that line the walls – even the cosy booth tables have their own bookshelves. Its famous for its cocktails, rich foods and creamy desserts such as coconut-coated smoked halloumi, buttermilk chicken, and chocolate cube with ginger mousse.
2. Logan Brown
Ad. Article continues below.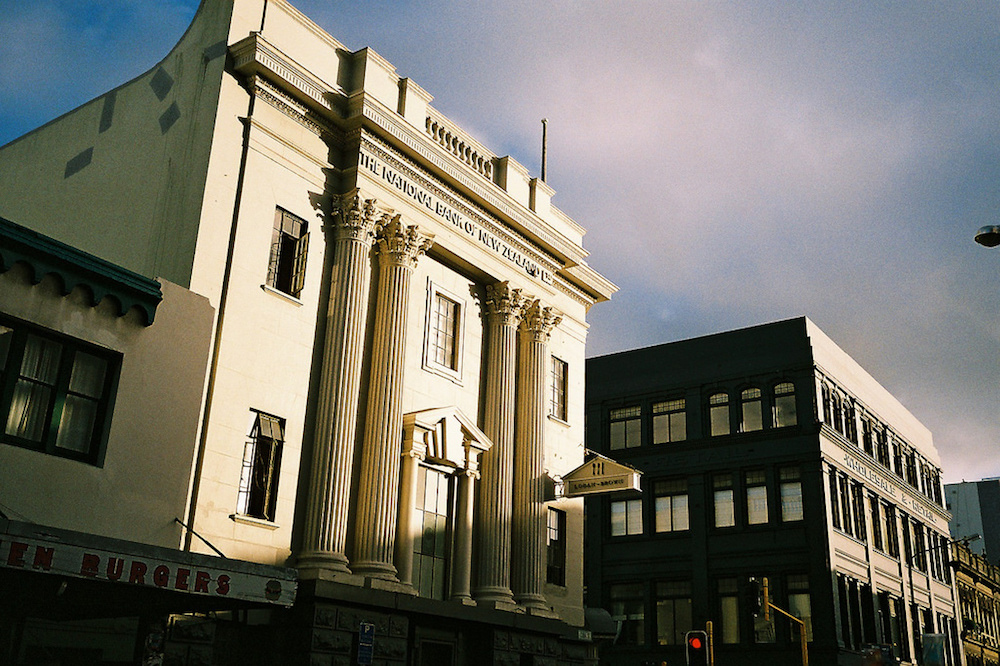 Logan Brown is located in a historic bank building. Image:
Geoff Pedder via Flickr
If it's a fine-dining experience you're looking for, Logan Brown is the place to go. The building is a revamped bank from the 1920s, with opulent high ceilings and a private dining room. Get dressed up and enjoy the Saturday night degustation menu with the option of five or seven courses. It's also the perfect place for a nightcap, including a dessert and cocktail deal with offerings such as the orange and maple mille-feuille, rosemary ice-cream and citrus matched with the Chelsea rose cocktail made of gin, Cointreau, rose syrup, lemon and orange bitters.
Ad. Article continues below.
Read more: Re-live the golden age of travel on these rail journeys
3. Fidel's Café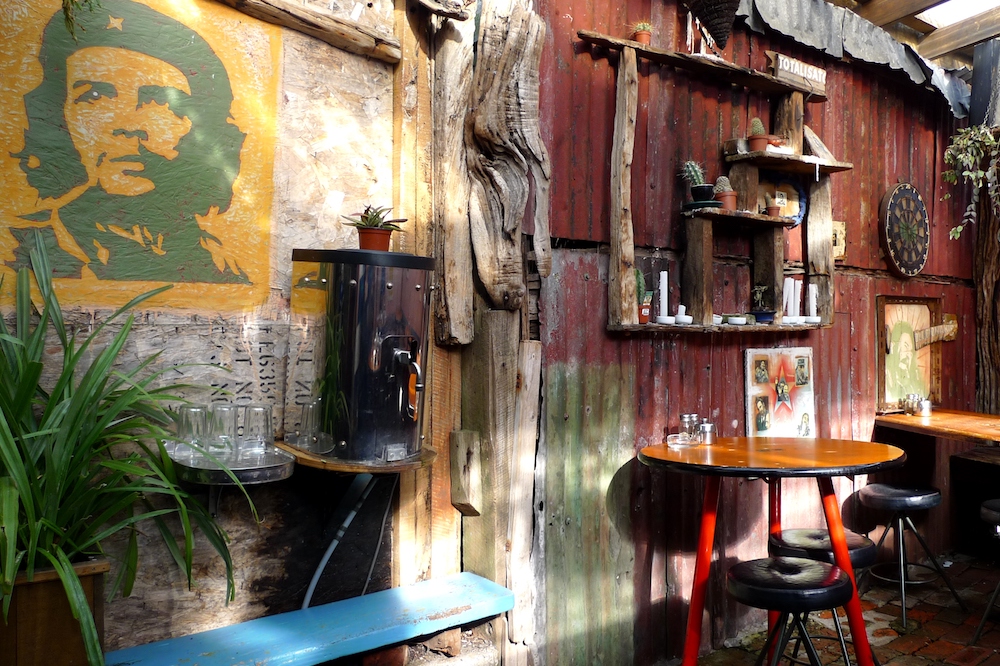 Fidel's is decorated in Cuban style. Image:
Ad. Article continues below.
Ewan Munro via Flickr
Go where the coffee is Cuban and the hospitality is pure New Zealand. Fittingly located on Cuba Street, Fidel's Café is an eclectic and funky place to go for a hearty breakfast, but it's also loved for its brunch, lunch and dinner. The walls are painted in bright colours and mosaicked tiles are everywhere – there's even a mosaic of Fidel himself. The menu items are made from local produce with Cuban flair, featuring such items as Fidel's feast: free range bacon, poached eggs, Island Bay sausage, garlic mushrooms, slow-roasted tomato, hash brown, ciabatta and hollandaise.
4. Olive
Wellington's best-kept secret is perhaps the Olive's (heated) courtyard. It's leafy, lush and features rustic wood tables and mismatched chairs, all shaded under the centre-piece that is a beautiful olive tree. The restaurant's atmosphere is casual, light-hearted and laid-back, and it's a place you could just as easily have a few drinks as you could a feast. While the menus change with the seasons, current menu items include grilled calamari, fried gnocchi with avocado and lemon dressing for lunch, and for dinner, crispy skin fish with Bream Bay scallops, peas, pancetta and grilled lemon. Yum.
Ad. Article continues below.
5. Boulcott Street Bistro
When you arrive at Boulcott Street Bistro, you may just want to stand outside and admire the building for a little while. It's a stunning Victorian cottage, and if you do end up venturing inside you'll be treated to a menu designed by head chef Rex Morgan, featuring a combination of classic and innovative dishes. As well as having a strong focus on quality food, it's also a popular wine bar, with a huge range of local and imported wines.
Read more: 5 New Zealand wine regions worth raising a glass to
6. Flight Coffee Hangar
Ad. Article continues below.
A hot cup of coffee goes down a treat in the cold weather, so a trip to Wellington's premier coffee destination is a must. At Flight Coffee Hangar there are three espresso options and three different Fetco Batch Brew options. They encourage people to sip and discuss the different types of coffee and differences between each brew. Their specialties include the Coffee Three Ways – one coffee prepared three ways, and the Flight of the Flat White – three flat whites shoulder to shoulder. 
What are your favourite places to visit in Wellington? Let us know in the comments.