The best local destinations for your Summer holiday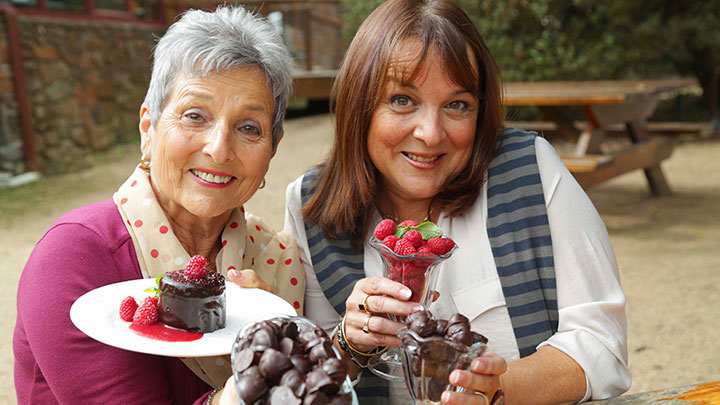 Make the most of your summer in Australia and explore the world's largest sand island, snorkel through the wondrous Great Barrier Reef, get up close and personal with the friendliest of sea creatures and taste the fresh air and produce of Tasmania. Summer is fast approaching, so why not kick-off the season in a beautiful Australian paradise?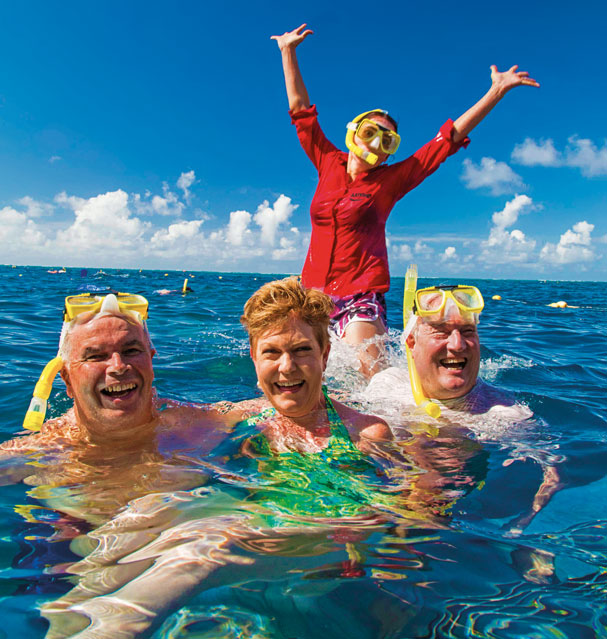 Tropical Queensland
Nothing says summer like relaxing on a white sandy beach and Queensland boasts some of the world's finest. Home to aqua blue waters surrounding pristine islands and lush rainforests, it's hard not to truly feel like you're on a tropical getaway in Queensland. From Fraser Island, the World Heritage Listed largest sand island in the world, to Hamilton Island in the heart of the magnificent Whitsundays, soak up the sun on your own island escape. An adventure in Queensland is not complete until you strap on a snorkel and mask to spot turtles and other marine life on the colourful Great Barrier Reef, the only living organism you can see from the moon! Why not top off your getaway amongst nature and travel through some of the oldest rainforest in the world, walking along the famous Cape Tribulation Beach and World Heritage Listed Daintree Rainforest.
See the best of tropical Queensland this summer on the 13-day East Coast Islands and Rainforest Guided Holiday from AAT Kings and enjoy sun-drenched days on sandy shores and time to explore World Heritage Listed locations such as Fraser Island, The Great Barrier Reef and the Daintree Rainforest (optional day tour experience). 

Ad. Article continues below.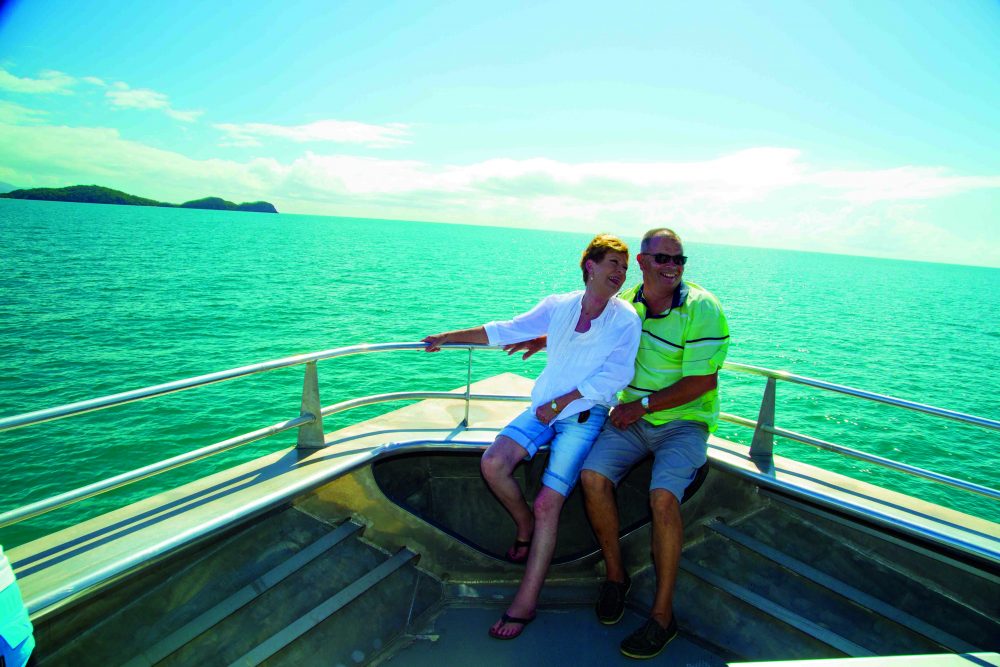 Western Australia Batavia Coast
A summer trip to the Western Coast of Australia can be perfectly balanced between immersing yourself in metropolitan life and discovering natural wonders. Explore the pristine white shell and sandy beaches of Monkey Mia, get up close and personal with dolphins at the shore bed and spend the day swimming or sailing through crystal clear waters. See more of what nature has on offer in Western Australia and travel to Hamelin Pool to see the world's best known colony of Stromatolites. Dating back to the beginning of life on earth, while they may not appear alive, these living structures have helped scientists unravel the history of life on earth! Get back to city life and wander through the streets of the dynamic city of Fremantle, enriched with maritime, convict and colonial history and hit up the states capital, Perth – one of Australia's sunniest cities-for some al fresco dining
Explore Western Australia this summer on AAT King's Monkey Mia Dolphins & West Coast 6 day Guided Holiday.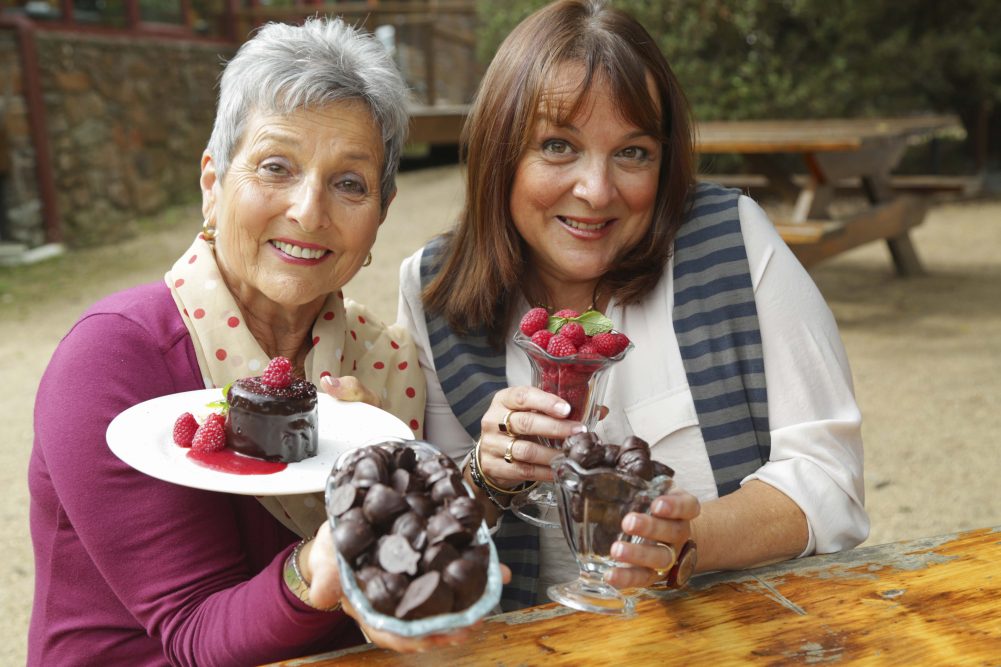 Ad. Article continues below.
Tasmanian Natural Wonders  
It's time to tick Tassie off your bucket list! Immerse yourself in the idyllic scenery of the magnificent Mt. Field National Park- Tasmania's oldest National Park. Tasmania's Mt.Field is home to the spectacular three-tiered waterfall, Russell Falls, surrounded by ancient and towering swamp gums. Cruise the Gordon River and admire the spectacular Cradle Mountain – keep your eyes peeled for echidnas, wallabies and pademelons grazing through the untouched wilderness. Get your camera ready for the spectacular and breathtaking Freycinet National Park and take a walk that will unveil astonishing views across brilliant blue waters, forests and golden beaches at the Cape Tourville magical lookout. Don't depart Tassie without sampling local cheese, boutique wine, delicious fresh picked berries and more culinary delights! 
Experience Tassie's western wilderness on the 10-day Tasmanian Wonders Guided Holiday with AAT Kings and visit the natural wonders of Russel Falls, Cradle mountain and Freycinet National Park that will leave you inspired and take your breath away.
Click here for more great local holiday destinations!