The best books to read for reminiscing about your travels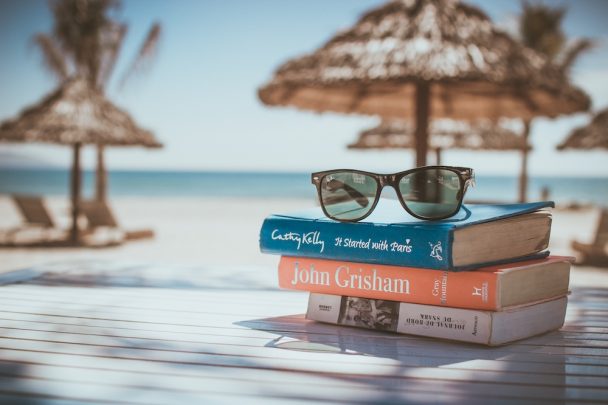 The next best thing to embarking on a new adventure is reminiscing about your previous travels. Pick up the book corresponding to the country, or countries, you've visited below and lose yourself in the memories. You may even discover something you didn't know about the places you've been, which could explain or add value to your own travel experiences.
1. Italy
Under the Tuscan Sun by Audrey Wells
A tale of love, divorce, adultery and self-discovery, Under the Tuscan Sun is as much for reminiscing about the beauty of Italy as it is about the drama of human relationships and emotion. The main character, after much tribulation, purchases a villa in Tuscany and attempts to rebuild a happy life for herself.
2. UK
Ad. Article continues below.
Pride and Prejudice by Jane Austen
First published in 1813, Pride and Prejudice is an English literature classic. It not only paints a beautiful picture of the English upper class at the time, but of emotional development and wisdom acquired through mistakes.
3. USA
On the Road by Jack Kerouac
Jack Kerouac's On the Road will really resonate with you if you've travelled the United States on a shoestring. Set in the 1950s, there's no phones or Google Maps to help guide the main characters through their travels – much of which is achieved by hitchhiking. They meet colourful, odd and revolutionary characters along the way and the novel is largely autobiographical.
Ad. Article continues below.
4. Mexico
On Mexican Time: A New Life in San Miguel by Tony Cohan
It's seldom that people travel to Mexico and don't fall in love with the place. Tony Cohan and his wife visited Mexico in the mid '80s and upon their return home to California sold their house to begin their new life in San Miguel de Allende. The book documents the couple adapting to a new life in a completely different culture with a sense of humour and joy, and getting embroiled in the dramas of Mexican life along the way.
Read more: The most colourful cities around the world
5. Caribbean
Ad. Article continues below.
Annie John by Jamaica Kincaid
If you have fond memories meeting the locals and enjoying the way of life in the Caribbean, you might enjoy reading Annie John for a deeper understanding of life and culture in the Caribbean. This story follows a young girl in Antigua as she grows as a person and covers themes such as mother-daughter relationships, racism, mental health, poverty and the struggle between science and native superstition.
6. Bali
Eat, Pray, Love by Elizabeth Gilbert
Although Eat, Pray, Love is set in three locations: Italy, India and Bali – the final segment in Bali is inspiring. It not only paints a beautiful picture of the landscape, but if you have been to Bali, it will remind you of the people you met and the cultural idiosyncrasies that make Bali such a charming place.
Ad. Article continues below.
7. Australia
Tracks: A Woman's Solo Trek Across 1,700 Miles of Australian Outback by Robyn Davidson
If you consider yourself a bit of an explorer, Robyn Davidson might put you back in your tracks. She traversed more than 2,700km of the Australian outback alone as a young woman from the desert to the sea, with only four camels and a dog.
Read more: 10 of the best birdwatching spots in Australia
8. Wild Alaska
Ad. Article continues below.
Into the Wild by John Krakauer
The ultimate rejection of modern society, Into the Wild is based on the life of Christopher McCandless, who after graduating from university ceased communication with his family and began travelling across the Western United States before hitchhiking to the Stampede Trail in Alaska. He perished after surviving more than 100 days and was found inside an abandoned bus. The book depicts the harshness of the Alaskan wilderness, and those who have travelled to Alaska will sympathise with the difficulty of survival in such a place.
9. Japan
The Donald Richie Reader: 50 Years of Writing on Japan by Donald Richie
American-born Donald Richie moved to Japan just after World War Two and still lives there, writing about Japan today. This book is a collection of Richie's best works, plus his unpublished private journal, Zen musings and essays on culture, travel, people and style. It's perfect for those who have travelled to Japan, but also want to learn more about its ancient culture.
Ad. Article continues below.
10. Korea
Without You, There Is No Us: Undercover Among the Sons of North Korea's Elite by Suki Kim
Suki Kim is a Korean-American writer who went undercover in North Korea to teach at a school for the sons of elite North Korean society. The book gives a stirring account of the controlled and sheltered lives of her students and the shocking truth about the secrecy of the regime in a modern context. It's a must-read for those who have travelled to South Korea to grasp how a country divided became so different, and those who are interested in the politics of China – North Korea's closest ally.
What books would you add to the list? Let us know in the comments below.