The annoying customs task that is soon departing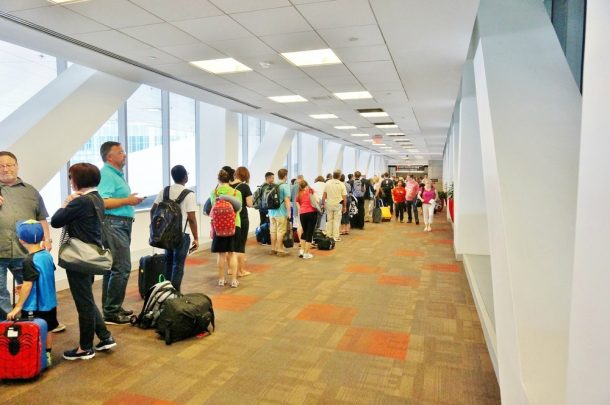 It's that one part of international flights that can cause holdups when travelling.
When the airline staff hand out those green cards you, commonly referred to as a departure card or passenger card, have to dig around for a pen, or decide you will do it later and then often realise you forgot and are now holding things up.
But no more. The Department of Immigration and Border Protection is preparing to do away with the green cards altogether.
Read more: The best time to fly to get a spare seat next to you.
Not that it will make much of a difference. Those cards are used to help compile theAustralian Bureau of Statistics monthly report on international arrivals and departures. Yet the Daily Telegraph has reported that thousands of travellers were already not bothering to hand in the cards anyway. They also been reported that 232,611 outgoing passenger cards went astray in March, and 371 incoming passenger cards were never handed in. The previous month 231,591 cards were missed, and in January 251,892 outgoing and incoming cards never made it into official hands.
Ad. Article continues below.
Read more: 3 airports you wont min a long layover in. 
From July, all statistical data will come in electronic form with travellers no longer required to fill out the passenger cards. "Removing paper-based passenger cards is integral to achieving a seamless and automated traveller experience," said a statement on the ABS site. "As a result, the outgoing passenger card is on track to be retired in July 2017."
Are you happy about this news?