The 6 most common travel fears from the Travel at 60 community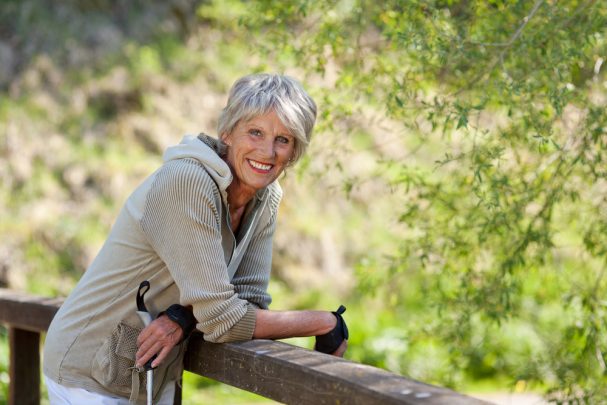 Everyone is afraid of at least one thing in their life. But for travellers, just being in a different location, in unfamiliar territory and often very far from our family and friends, it's easy for those fears to become more intense.
Sometimes those feelings can be so intense, that they can stop us from travelling at all! But they don't have to. We reached out to the Travel at 60 Facebook community and asked what one fear would prevent them from travelling in 2017. Here's what some of the community said.
Read more: Tips for first-time cruisers from the Travel at 60 community
1. Natural disasters
"Nothing will stop me, however won't go to Japan or China or New Zealand for fear of earthquakes," said Leanne.
Ad. Article continues below.
But Gwenda was quick to point out that that shouldn't be a reason to stay put.
"Leanne we had a tremor in Childers last year," she said.
2. Terrorism
"I have no fears but terrorism does flutter through my mind!" says another Gwenda. What do you do? Stay at home or go? But just being aware of your surroundings and having common sense helps. The same as travelling within Australia. Be aware!"
3. A lack of funds
Ad. Article continues below.
"Only lack of money & time still being an issue with hubby still working & can't cope with long flights now so have to cruise everywhere," says Elaine.
Read more: Free things travellers over 60 can see and do in Tasmania
4. Fear of missing out
"Returning home before I hadn't managed to see everything I had planned to see!" says Judy.
5. Illness
Ad. Article continues below.
"Only if I physically couldn't go. Already have a tripped planned for 2017. Can't wait," says Anna.
Joanne agrees, saying: "Getting sick and having to cancel."
6. Going back home
"Travelling is too exciting to have any fears! The people you meet , the culture you experience 'begs' you to come back again and again!" says Jenny.
What are some of your biggest travel fears? Do you think they'd put your off seeing the world?