Thailand's Ancient Kingdom of Ayutthaya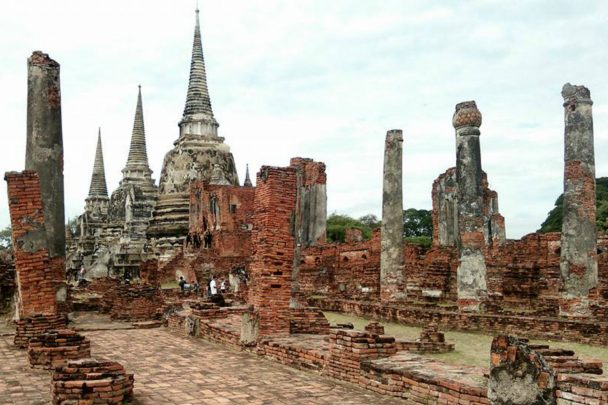 Have you ever fancied yourself as an Indiana Jones type character fearlessly forging your way through endless jungles in search of exotic lost kingdoms somewhere or other?
I suspect many of us have had this fantasy: so come with me as I introduce you to Ayutthaya, Thailand's ancient and once-thriving capital city.
Fear not, as there's no need to hack your way through any jungle, as nowadays you can simply catch a taxi or train from central Bangkok. It only takes about 1.5 hours.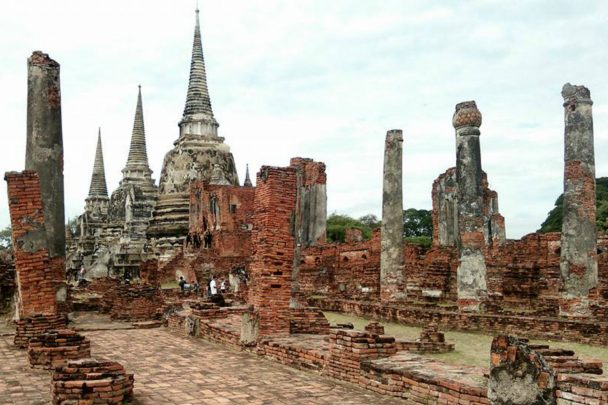 Once here you will easily find hotels and guesthouses to suit any budget, and the same applies to restaurants – it's all here and more. I spent four very comfortable days in Ayutthaya and during this time I rode in tuk tuks (a six-seater converted and covered motorbike) everyday as I set out to rediscover just some of the ancient world heritage listed palaces, pagodas, temples and waterways of this very remarkable ancient kingdom.
Ad. Article continues below.
Your tuk tuk driver will also act as your guide for around A$8 an hour in total, taking you to the most spectacular or culturally significant places first, then to the sites of lesser importance. It's totally up to you how long you wish to stay at any particular site and how long you wish to keep exploring. It's so inexpensive and easy to do as your tuk tuk will park very close to the ruins and generally the ground is flat and free of major obstructions.
The ancient city of Ayutthaya was founded about 700 years ago and named after the sacred Indian city of Ayodhaya. Within about 200 years of its founding, the Kingdom of Ayutthaya covered most of Thailand. Ayutthaya was a vast amphibious city with over 140km of waterways and was known as the Venice of the East. Only a few of the waterways remain today, and for a small fee you can hire a boat, with crew, to explore the ruins via the waterways and canals.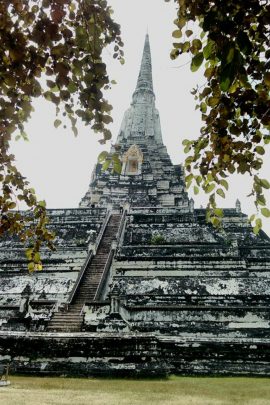 By the 17th century Ayutthaya had a population of well more than a million and attracted foreign traders, adventurers and missionaries, becoming a centre of great wealth, spiritual pilgrimage and worship.
Ad. Article continues below.
The inner part of the ancient city is located upon a man-made island around 4km square, and it is within this area that the main temples, shrines and pagodas are to be found all in their various stages of decay or otherwise.
Buddha was, and still is, the focal point of all spiritual activities here and you will see Buddha statues in their hundreds. One temple houses a seated Buddha statue over 12m high, whilst another nearby temple hosts a reclining Buddha 42m in length. Some of the partly ruined temples have functioning monasteries attached and you will see saffron-robed monks walking amongst the visitors and ruins. This really adds both colour and authenticity to the scene.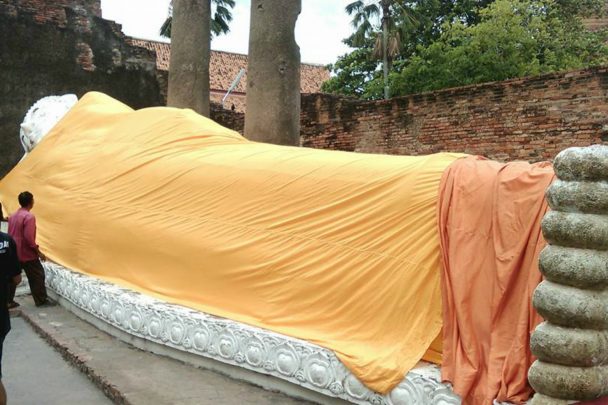 Elephants are also part of the living kaleidoscope here too, and you will see tourists having short rides on them. I am assured these elephants only work a few hours daily and are treated very well. The tourists I saw riding them seemed only interested in taking selfies rather than actually riding them, I assume much to the relief of the elephants: so in this context I believe selfies have finally found a good purpose. I did enjoy seeing the elephants crossing nearby busy streets stepping boldly amongst the retreating traffic and seemingly, oblivious to the other lesser road users.
Ad. Article continues below.
Who in their right mind would stand in the way of an elephant intent on crossing in front of them?
For me, Ayutthaya was more a visual spectacle rather than a deep history lesson, but for a more right-brain thinking person the whole place is soaked in history waiting for you. Seeing so many beautiful temples all in their natural and un-natural states of decay and restoration is truly an incredible sight. It's a photographer's heaven and a historian's one too.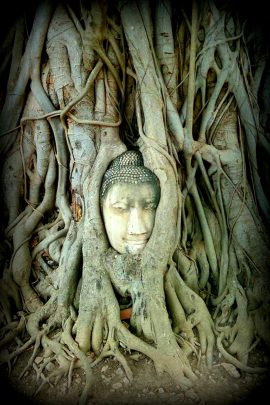 I truly hope my photos portray this wondrous scene of a golden bygone era.
Have you been to Thailand and visited the ancient city of Ayutthaya? Share your travel experiences with us.